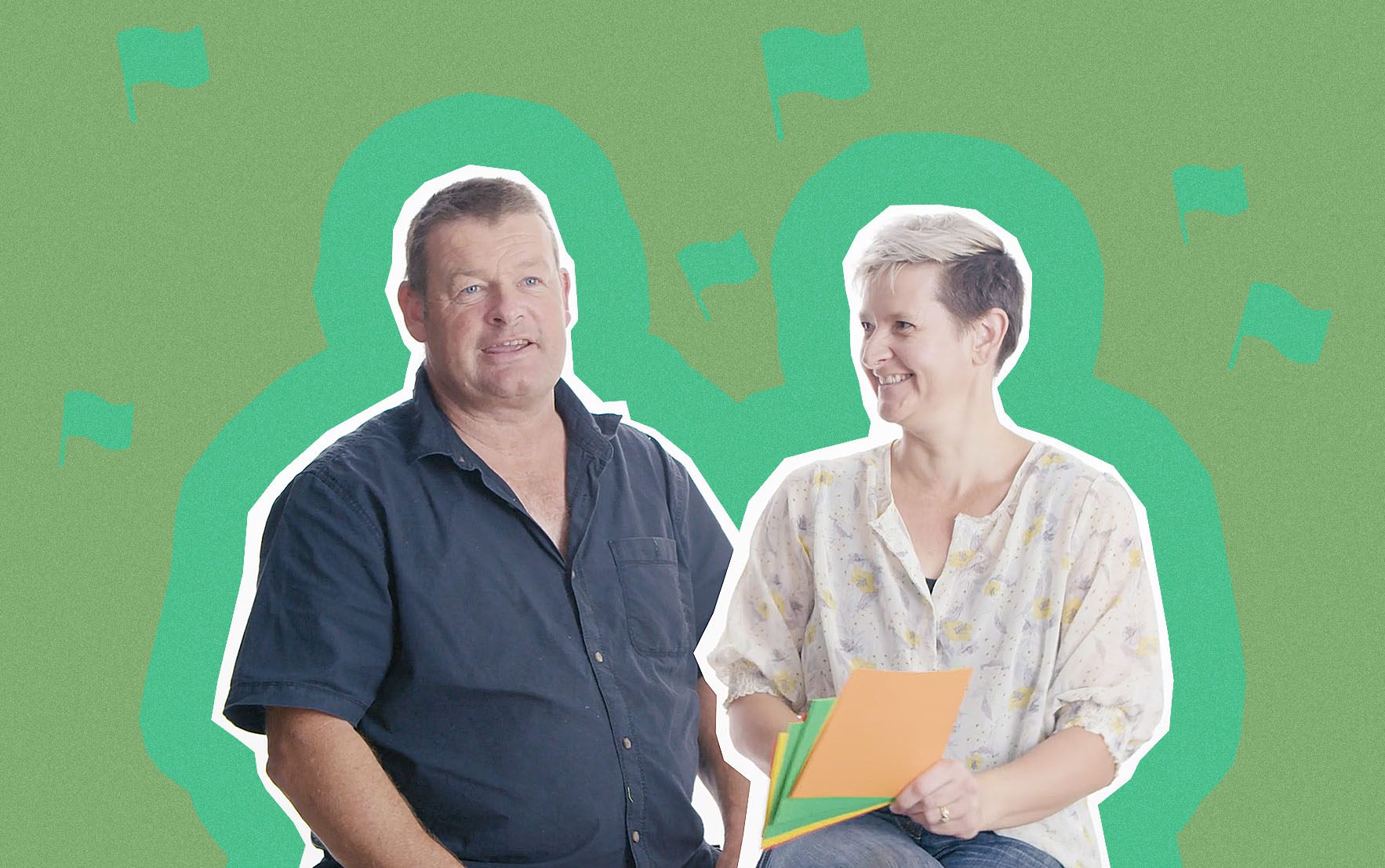 Learn: How to educate when your child is LGBTQIA+
Learning about identities is a huge help
Having a child that's part of the LGBTQIA+ community can mean new experiences, learning about new concepts, terminology and, in some cases, entering a new world of medical professionals.
You got this though! There are so many resources out there to help you out, along with places to find support if you need it. And of course, parents who have done it before.
1. Be proactive! Get out there and learn
Get reading, get Googling, get learning. And not just about your child's identity – about the whole LGBTQIA+ community. Learn about being what pansexual means, what being ace or aro means, and the experience of the trans and gender diverse community, or what it means to be intersex!
If your child is trans, taking the time to research gender identity can be an enormous support for both you and your child. You might want to explore:
The difference between social transition vs medical transition
Or, if your child has explicitly told you they are wanting medical support, you could reach out to medical professionals.
2. Be open to new ideas and concepts
Some of these new ideas around sexuality and gender might challenge some of your beliefs, traditional notions of relationships, or assumptions about being a man or woman. That's okay – as long as you're open to these new ideas and work through it as best you can.
And remember, it can take time! Chances are, you and your child are doing a heap of learning at exactly the same time. Go easy on yourself.
3. Ask what words they would like you to use
There's going to be some information about your child's own identity that only they can answer, and the best way to find out is to ask them.
What words should you use to describe your child's identity? If they're trans or gender diverse, what pronouns would they like you to use? Do they have a preferred name? Our advice is to ask them, and be conscientious about using it.
It's important to note that identities can change and evolve – if your child changes their preferred pronoun from day to day, that's totally valid too! If you're unsure, ask respectfully.
"Take your time. Explore (new concepts) in a way that is curious and gentle and be kind to yourself." – Jill
4. It's okay to make mistakes! Learn and keep growing.
Everyone makes mistakes! And it can be a bit of an adjustment to start, for instance, using different pronouns or a different name with your child. Keep with it! Slow and steady wins the race, if in this metaphor the race is affirming your child's gender in a way that can make them feel great.
Listen to your child, do your research, and know that if you're supporting your child – that's what's going to shine through.
"I suspect I will be learning for my whole life. (My daughter) reminds me of it often when I say dumb things out of my ignorance! She very gently sets me straight and laughs good naturedly." – Cheryl
5. Be guided by your child's wellbeing.
Every family and family situation is a little different. If unsure whether to discuss your child's identity with extended family, or 'come out' as a parent of an LGBTQIA+ child within your work circles, be guided by your child's wellbeing – physical and mental.
"The greatest piece of advice I would give is let your child lead the way, regardless of age. By doing this, everything somehow falls into place and confidence grows. Challenges are plentiful but one's strength builds immeasurably when going with the flow and not against." – Samantha
6. Find support within your own networks, or build new ones
You and your family may need support, especially if your journey is an emotionally taxing one for you or your child. Look to those who support you within your own network of family and friends. And if you don't find support there, look to find it elsewhere – support groups, other parents, and even online.
Educating the rest of your family – whether it's grandparents and extended family or your other children – can present its own hurdles and challenges to navigate. This can especially be the case when religious or cultural traditions and beliefs within a family don't look favourably at LGBTQIA+ identities.
Every family is different, so it's difficult to give advice! But our main tip is to be guided by your child's wellbeing.
"My wife and I arrived in Australia when we were young, so we grew up in this culture. We knew that some members of the family would be understanding, but were not too sure about others. At first it was difficult to communicate to the family that our daughter had a partner of the same gender. We told our siblings first, then worked towards telling our parents, and educating them." – Aquiles
Read: one experience of being "out" in some spaces, but not others >>
7. Find support for yourself if you need it.
Seriously! If you need support, and it's totally fine if you do, it's important to find it. Know that it's okay to have a bit of a rollercoaster of emotions – everyone's journey is different, and your feelings are valid.
Reach out to other parents and families who understand and empathise with your experience. Professional groups can provide a structured and safe space to unpack and discuss why certain feelings may be arising. There are some great Facebook groups out there for parents too. But most of all, ensure you have self-care strategies in place.
"Get support for yourself. Enjoy all the beautiful things that nature provides because sometimes that's really grounding as well. Even at my weakest, darkest moments I could find one moment of joy in every day if I looked hard enough and I think that's what's really helped me." – Lisa
"Part of your role as a parent may be managing the big emotions of other adults in order to protect your child's. This may mean having your own support crew, as processing your own feelings and holding space for others is a lot of work. Make sure that your self-care is in place – it's the old 'remember to put your oxygen mask on first so you are in a place to help others!' adage." – Fiona
Check out the rest of the series:
WHAT TO DO IF YOU THINK YOUR CHILD MIGHT BE LGBTQIA+
WHAT TO DO WHEN YOUR CHILD COMES OUT
HOW TO SUPPORT AND CELEBRATE YOUR LGBTQIA+ CHILD
These articles and videos are a collaboration between Minus18 and Disney, celebrating the diversity of families and their journeys within the LGBTQIA+ community.
Production by Clothesline Content