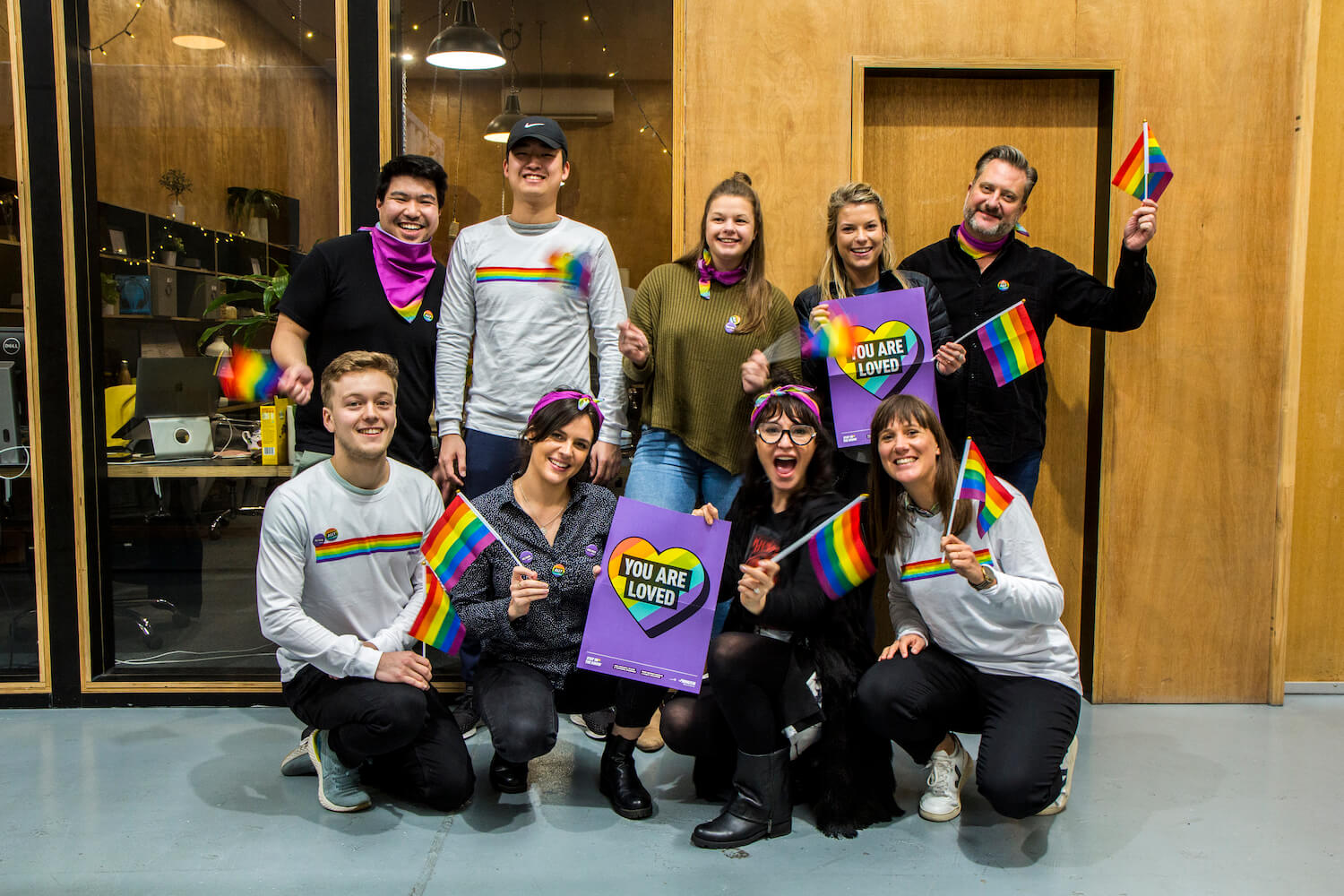 What is Wear it Purple Day?
August 30 is Wear it Purple Day. It's a day where we celebrate the spirit of LGBTIQ+ youth, and come together as a whole community – LGBTQ+ pals and allies – to support them. It's a day of fundraising, fun, LOTS OF PURPLE, and building each other up – especially queer young people.
Wear it Purple began in 2010, after a global response to stories of bullying and harassment and its impact on teenagers. This included Tyler Clementi, who took his own life after being outed from a series of cyberbullying attacks. The community came together in response – first with with overwhelming grief and sharing similar tragic stories from across the world, then by taking action with a day of support and fundraising.
Now? Wear it Purple Day has grown to ensure every young person knows they are loved, they are supported, and that they are part of a global community.
Heartwarming, isn't it?
How do I celebrate Wear it Purple Day?
There's no one way to do Wear it Purple Day! Head to our handy Wear it Purple page to download a free toolkit filled with handy tips for hosting an amazing Wear it Purple Day event at school or at work. Plus, we have some amazing cute purple rainbow goodies over at the Minus18 store – like pronoun badges, posters, fridge magnets and Pride Packs – to make sure your day is filled with purple.
Best bit? 100% of proceeds from the store actually go towards supporting LGBTIQ+ young people. Nice!
Wear it Purple at work!
Host a morning tea, lunchtime get together, or after work drinks to go purple. August 30 is a Friday, after all! (Download the toolkit here)
Purchase a large or small office Pride Pack, including a coin collection box, posters, and all the purple goodies you could need – along with an amazing discount!
Ready to level-up your event? Organise a Minus18 keynote or workshop for your team.
Don't forget to donate afterwards. A donation to Minus18 mans you're directly supporting LGBTIQ+ youth!
Wear it Purple at school!
Events at school for Wear it Purple Day could range from an assembly, lunchtime bake sale, classroom activation, or even a morning tea in the staff room. There's no wrong way to do it!
Order a Pride Pack! This year we're offering a FREE Pride Pack for schools, to ensure no school misses out on activating Wear it Purple Day.
We're also offering larger paid Pride Packs– with 100% of proceeds going to support LGBTIQ young people.
Book a Minus18 assembly speech! Lower-stakes, shorter and lower cost than a workshop, they're a bite-sized and high-energy look into LGBTIQ+ inclusion and stamping out bullying.
Fundraise! Collect coin donations using our foldable coin collection box (available in Pride Packs), or sellrainbow ribbons.