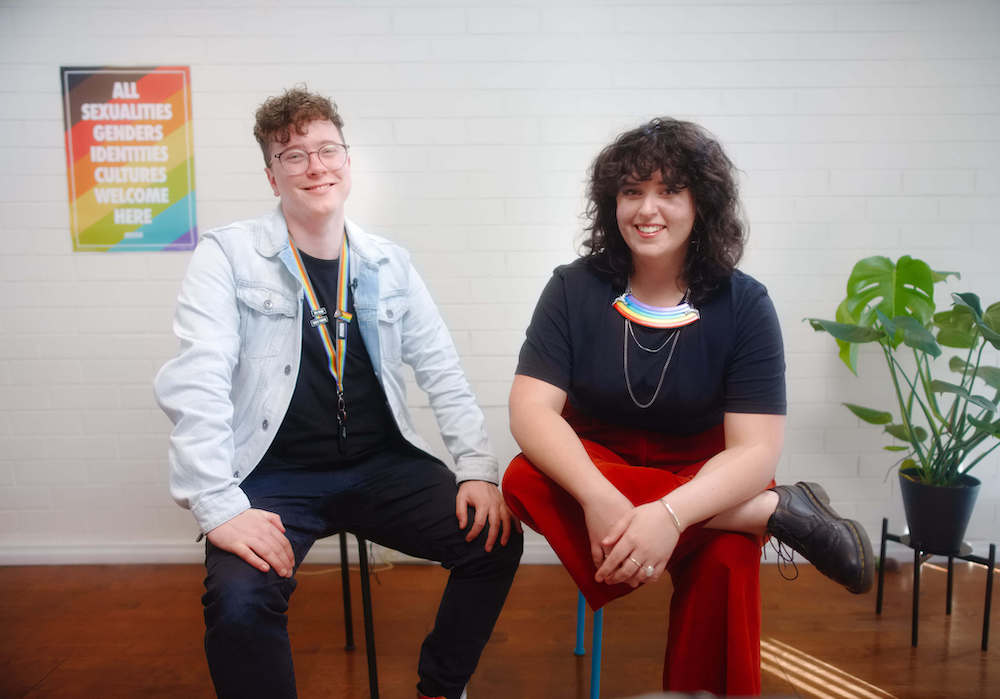 How to include LGBTQIA+ education in your IDAHOBIT event
Education is one of the most important parts of IDAHOBIT, and in stamping out LGBTQIA+ discrimination, and in creating new LGBTQIA+ allies. If you're going rainbow and getting involved at work or school, adding LGBTQIA+ education, knowledge-sharing, or professional training is a great way of levelling up your activity. And in creating inclusion and allyship that continues year-round.
Here's how to do just that – no matter how big or small your event, classroom, cohort, or team is.
Online Professional Training
We're celebrating IDAHOBIT by taking Minus18's most-requested, most popular professional training online. Join us online on on May 12 for a live-streamed, interactive professional training event: an Intro to LGBTQIA+ Inclusion!
It can be daunting to ask questions about LGBTQIA+ inclusion at work, but we'll equip you with the skills and knowledge needed to support LGBTQIA+ colleagues, clients and mates.
Streamable Keynotes
We know how difficult it can be to get the whole team, or organisation, together in one spot. We also know how many teams are still working remotely, or who work in different cities. This one's for you. We've created a pre-recorded keynote, yours to purchase, stream, share and send as many times as you'd like – however you'd like. Seriously.
The keynote covers the importance of IDAHOBIT and allyship, along with some vital tips for being an LGBTQIA+ ally in the workplace (and in regular life!) year-round. Inspire the team in the way that suits YOU and your cohort.
Digital Resources + Education
As always, we're here to help! Articles, videos, digital resources, research, Zoom backgrounds, social media tiles – it's all there for you to use. Use it to educate yourself, your friends, your team – and to start important conversations. Don't forget to tag us (@minus18youth) if you take your activity or event online into the world of social media. We love seeing your photos and videos.