We aren't able to provide direct support. If you're in need of support, please see our helplines below to find someone to talk to.
Helplines and LGBTIQIA+ Support
Qlife
1800 184 527
QLife provides Australia-wide LGBTQIA+ peer support and referrals for people wanting to talk about a range of issues, including sexuality, identity, gender, bodies, feelings, or relationships.
Visit website
Lifeline
13 11 14
Lifeline is a 24-hour crisis support and suicide prevention helpline. Lifeline is available Australia-wide, 24 hours a day, for anyone experiencing a personal crisis.
Visit website
Kids helpline
1800 55 1800
Kids Helpline provides phone counselling and crisis support to young people: kids, teens, and young adults. They also offer heaps of online resources for youth, parents, and carers.
Visit website
If you're working on a school or university assignment, head to our Resources page. We have loads of useful resources and research there, including a nifty spot filled with Australia-specific consultations with LGBTQIA+ youth.
If you're after more information about Minus18 and our history, head to our About Us page, or check out our Annual Report and Financial Report.
Unfortunately, being a small team we do not offer interviews for school or university projects.
If you're after information on LGBTQIA+ inclusion and mental health, your first port of call should be our Resources page. You'll find heaps of useful information, reports and research there – including a nifty page where we've collected a number of Australia-specific consultations with LGBTQIA+ youth.
Our can also visit your team, workplace or school to deliver training or a keynote that dives into LGBTQIA+ inclusion and mental health issues.
And lastly, we offer consultancy partnerships to brands, organisations, governments and schools.
So you'd like to volunteer with Minus18 – that's great! Our Melbourne-based vollies are aged between 18 and 25, with no experience needed. You must have a valid Working With Children check though.
We're based in Melbourne, so that's where our volunteer program is based. We do a yearly intake for our volunteer program. First and foremost, our amazing volunteers are our event crew – Queer Formals to Midsumma carnival to dance parties. Volunteers also help out with eCommerce, Workshops, as well as ad hoc radio spots, panel appearances and interviews. It's a wild adventure!
Once a year, we host Queer Formals in Sydney and Adelaide. We'll always put the call out for volunteers in NSW and SA to help us bring those amazing events to life. As in Melbourne interstate Queer Formal vollies are for those aged 20 to 27, no experience needed. Just enthusiasm!
We don't receive much government funding, so we rely on generous donations from the community to keep doing what we do.
All donations over $2 are tax-deductible, and go straight to supporting LGBTQIA+ youth in Australia.
The best way to donate is via our Donate page – you'll receive an email receipt via our donation platform.
If you're thinking of hosting a fundraising event, that's great! We have a handy guide to help you out. Check out the link below!
A huge and valid concern at events is safety. We've been running events for over 15 years, and the Victorian Government recommends us as safe and essential.
All our events have:
Youth workers to make sure everyone has a safe and supported experience.
Trained security and First Aid at events with more than 50 people attending.
Strict rules ensuring all events are drug, smoke and alcohol-free.
Strict policies ensuring all volunteers and staff comply with child safety laws and checks.
We offer a range of partnership opportunities to brands and organisations. We love collaborating on projects that celebrate and support LGBTQIA+ young people, and drives connection with the LGBTQIA+ community. And of course, that genuinely signals a commitment to inclusion to your employees and audience, as well as the tens of thousands of people that access Minus18 every year.
To find out more and download our Partnerships brochure, click the link below.
To make an enquiry and get chatting to our team, fill in the Contact form below this FAQ.
The access and inclusion of the diverse range of identities within the LGBTQIA+ community is an incredibly important, and deeply held value of Minus18 – our board, our team, our supporters, and young people.
As an organisation, it's our mission to create an Australia free from discrimination for ALL LGBTQIA+ youth.
In our 2020 to 2022 Strategic Plan, we identified a number of communities to prioritise and forge specific strategies to engage and support. As such, we're developing a range of frameworks and roadmaps to map this work to our team and community.
Read about our Youth Program Access and Inclusion Framework, and check out our roadmap via the link below.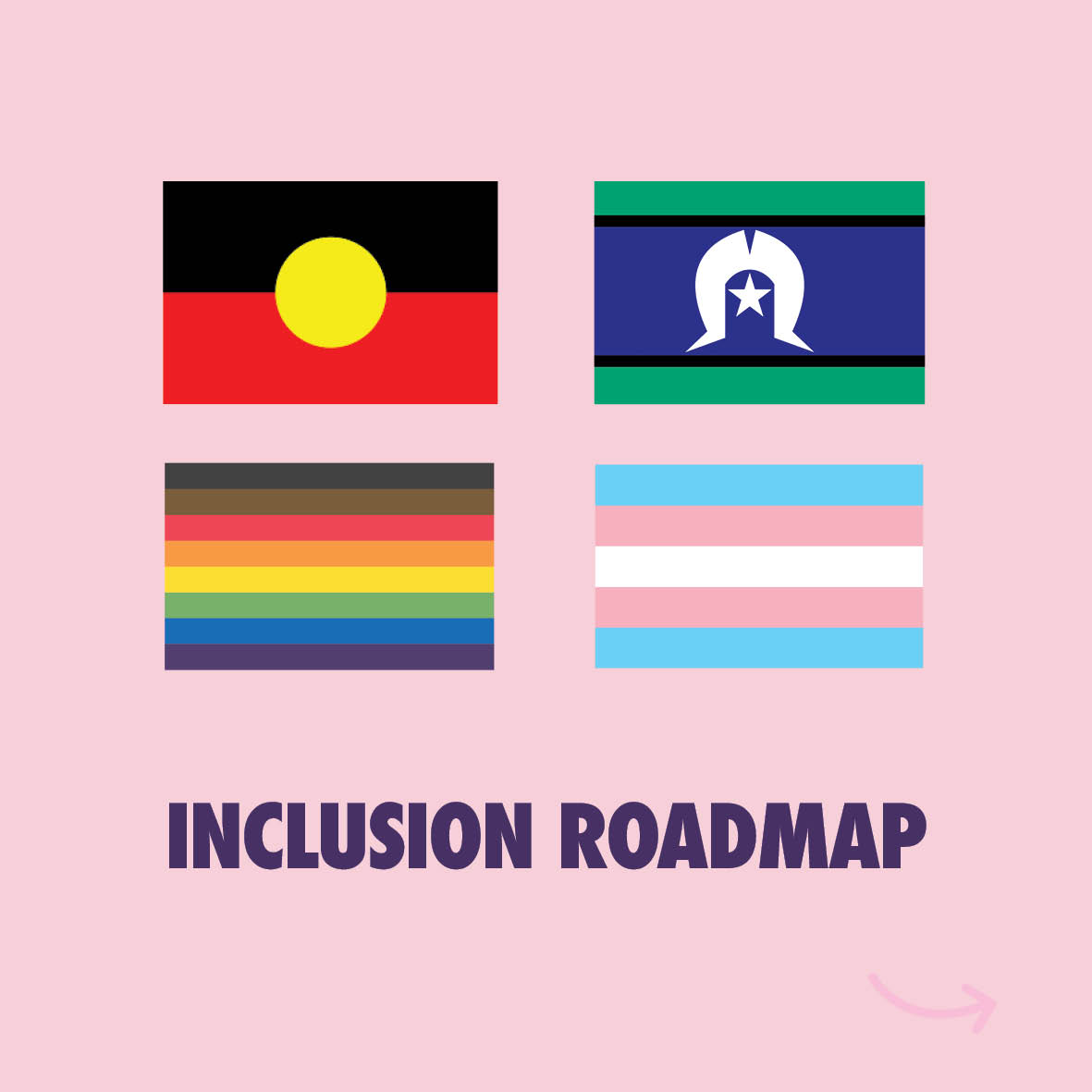 You're thinking of booking some Minus18 LGBTQIA+ training, keynote, student workshop or school assembly? Nice!
Our highly experienced trainers have delivered workshops and training to hundreds of workplaces and schools. We're based in Melbourne, but we can definitely travel interstate.
Get in touch today and our team will be in touch as soon as possible with a proper quote.
Get in touch via the form below for all media enquiries, with a detailed description of your opportunity, request, or promotion.
Note that our social media and electronic direct marketing schedule is planned in advance and we cannot always fulfil requests to promote events to our audience.
We understand that discretion can be a really important thing for a lot of our customers, especially young people.
Because of this, none of our external packaging is branded or made to look any different than an ordinary parcel. Most orders will be sent out in a black eco-friendly bag - some may be in a plain white tube if the order contains posters, or occasionally a plain envelope for very small items. The only addition we make to this packaging is a postage sticker with the sender's details and our return address.
The return address included on the postage sticker does state our organisation name 'Minus18' in small print.
If this is an issue for you we are happy to help and be a bit more flexible in our process! Just click "discreet packaging" shipping option at the checkout. In this instance, we'll send your items in Auspost packaging and handwrite your name and address. This would allow us to leave the sender's details blank so that there is nothing on the external packaging to indicate the parcel was sent by Minus18.
You're absolutely able to make a bulk order of rainbow merch for your workplace, school or organisation – our store is full of lanyards, stickers, resources and flags.
100% of proceeds go straight back to supporting LGBTQIA+ youth in Australia!
We offer free shipping for all orders $75 or over, and 20% off orders $200 or over. These discounts are applied automatically at our online store checkout.
We do not have a physical storefront. While we try to accommodate urgent orders, our orders are generally packed once a week by our amazing vollies. Please allow enough time if you're ordering for Mardi Gras, IDAHOBIT, Wear it Purple or Pride Month.
If you need to pay with an invoice, just get in touch via the form above and let us know:
Your organisation
What items you need
Exactly how many of each item you need
Your shipping address
Note: we ship invoice orders of $100 or overafter we have received payment.
While we do our best to send out orders and respond to enquiries promptly, our online store is run by volunteers. We generally pack and send orders once a week.
If you need your items by a particular date, let us know and we'll endeavour to get it to you in time – we recommend ordering items for Pride months and events like IDAHOBIT well in advance, and picking Express Post if you're worried about your items getting to you in time.
If you have a question about your order, please reply to your order confirmation email to get in touch with our team. That'll speed things up and we'll immediately know who you are / what's in your order!
If you're promoting an event, survey, initiative or production, we can occasionally find space within our social media schedule to promote it. We love supporting the wider LGBTQIA+ community!
Get in touch via the form below to see if your project aligns with our messaging/brand/audience, and if we have room in our upcoming schedule.
We offer consultancy partnerships to organisations, brands, governments and schools. Get in touch via our Partnerships page to make and enquiry.
We love how popular our rainbow and ally merch is! Every purchase goes straight back to supporting LGBTQIA+ youth via our programs, resources, and events.
Please note:
Our small eCommerce team do their very best to send out orders in a timely manner. If you need your order quickly, please choose Express Shipping at the checkout.
We currently do NOT allow for in-person pick-ups.
We offer discounts for large orders, which are calculated automatically at the checkout: free shipping for orders over $75, and 20% off for orders $200 or over.
We get SO many wonderful requests from high school and university students regarding placement opportunities – we wish we could accommodate these requests, but unfortunately we do not offer student placements at this time.
The Young Leaders Program is a similar option for young people aged 18 to 25, although please note it is a 10-month commitment and may not qualify as a student placement.
CHAMPIONS FOR LGBTQIA+ YOUTH
CHANGING THE LIVES OF LGBTQIA+ YOUTH IN AUSTRALIA
We're leading change, building social inclusion, and advocating for an Australia where all young people are safe, empowered, and surrounded by people that support them.
Life-affirming social inclusion
Through a preventative model of mental health support, we tackle social isolation by creating spaces where young people belong.
Education & advocacy
We transform communities through LGBTQIA+ training, resources, and digital campaigns that enable others to champion inclusivity.
Youth empowerment
We believe in equipping young people with the skills they need to be at the forefront of driving change.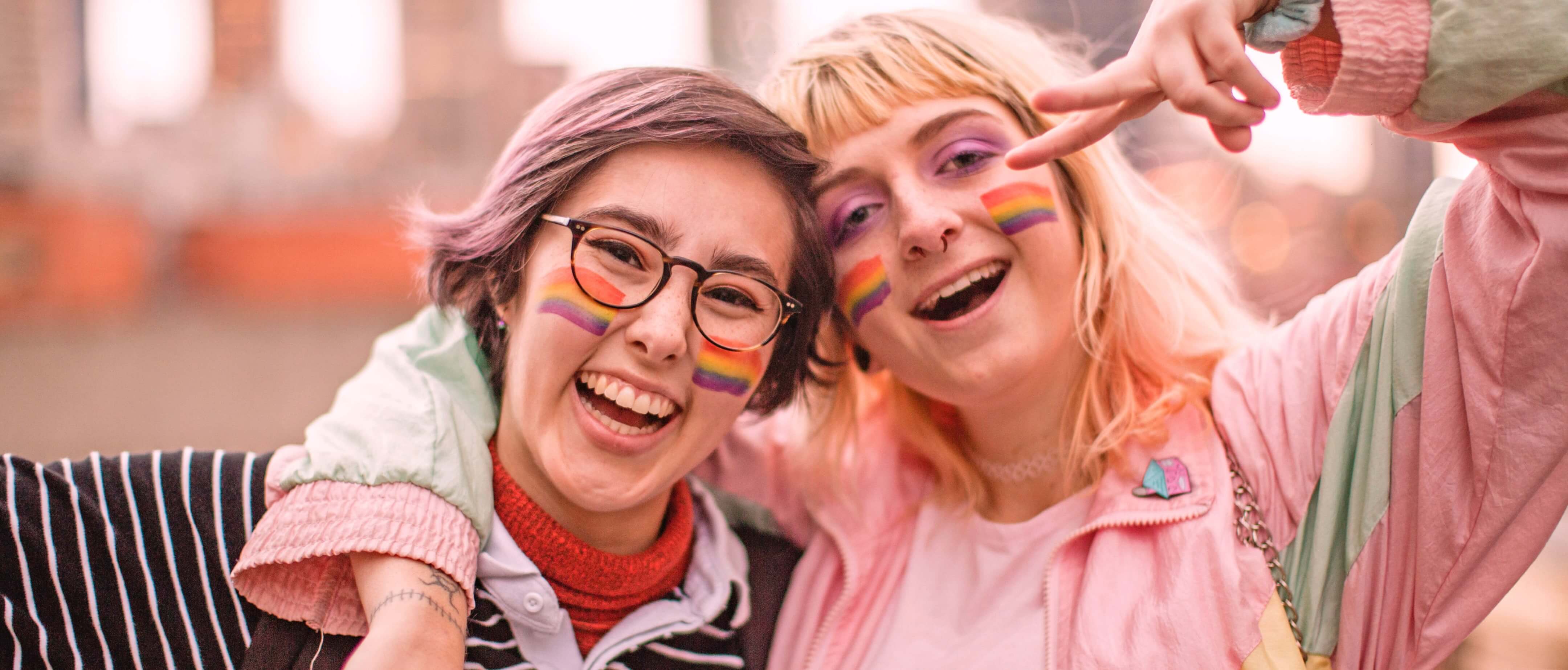 Your donations keep us going
Minus18 Foundation Ltd is a registered Australian charity. All donations are tax-deductible.