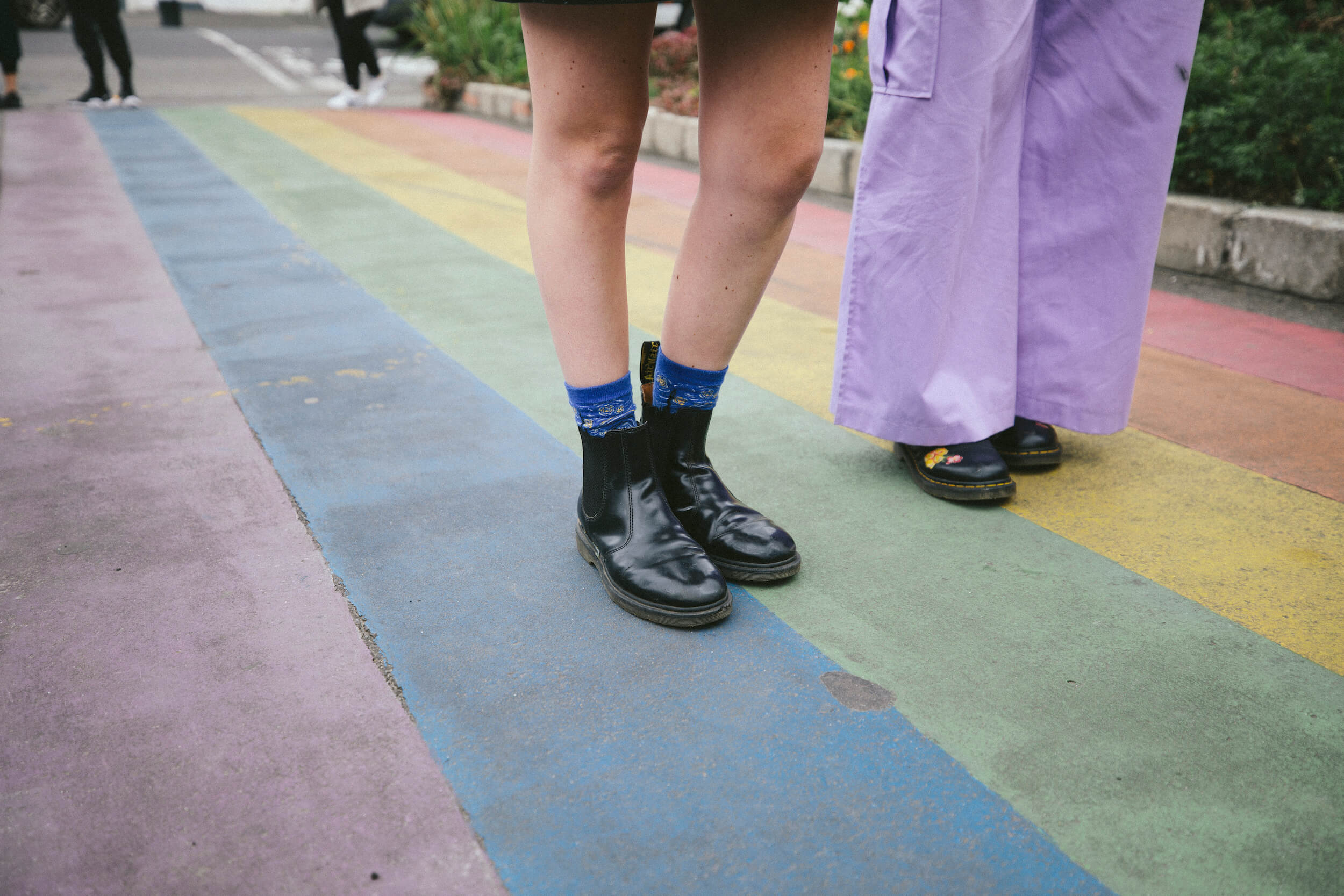 Dealing with unsupportive family during lockdown
Self-isolation has become the common theme for nearly all of us recently, and it can be a huge adjustment. While there's comfort in knowing that we're all in this together, that doesn't necessarily make home life any easier. Spending more time than usual with family can bring about some extra challenges and tensions, especially if they're unsupportive of your LGBTQIA+ identity.
Here are some of our tips for making it through this self-isolation period.
Ways of responding to family
Remember: It's okay not to come out.
The most important tip to take away is that it's always okay not to come out. Your safety comes first, and it's your decision to make, period. If you're planning to make the big reveal, but you're unsure if you'll get a positive response, don't feel any pressure to do it now.
The reality is that if things don't go as planned, during self isolation it's heaps harder to take time out and give your family the space they might need in order to process everything.
Read about Asiel's experience deciding not to come out >
Try talking about how you feel
Being cooped up in the same space might mean tensions are a little higher than usual.
If someone says something that upsets you, approach that emotion with curiosity and really take some time to think about it. Ask yourself: "what was it about the comment that upset me?" Was it a particular word, or a joke? How did it make you feel? Try writing these feelings down.
Often people just don't realise the impact their words can have so, if you're comfortable doing so, use your notes to kindly explain how you feel, or ask your family "what can we do to get along while we're here together?"
Educate your family by 'calling them in'
One of the awesome things about being LGBTQIA+ means we know a LOT about sexuality and gender. On the flip side, it can sometimes feel like family are unsupportive because they don't have the same knowledge levels.
There are two ways you can help other people update their knowledge levels on LGBTQIA+ topics.
If you feel open to it, you can try 'calling in'. This is when you kindly explain a topic, and educate someone else about it. Using softer and inviting language means that someone is less likely to become defensive, and more likely to hear your point of view. This can include phrases like:
"Hey Dad, I'm not sure if you know, but lots of people find that word hurtful, and we learned at school to avoid saying it."
"I know it's hard, but my pronouns are 'they/them'. It makes me feel so much more positive when you use them."
The second way: is to share your fav queer content with them. You could recommend books, Minus18 resources, videos or even tv shows. Netflix have a heap of LGBTQIA+ movies and TV shows that you could watch together with your family and talk about afterwards.
Find your allies!
If most of your family is unsupportive, these tips so far might not be an option to you. Depending on who you're in isolation with, you might find there's a person that you can bond with over cute queer content, or who can stick up for you if things get tough.
It could be someone in your house – like a sibling – or someone you're in contact with, like a friend or another family member. Having an ally you can confide in, or who is able to do the educating on your behalf, can alleviate a lot of the pressure from you needing to do it all.
Ways to support yourself
Regardless of the supportive environment at home, it's tough times at the moment. Looking after yourself and your mental health is more important than ever.
Stay connected to friends and community
You can still stay connected to people online! And there are a whole bunch of events and live streams popping up to make this easier. Connecting with other LGBTQIA+ people can help you feel more positive about your identity, and soak up the positive vibes from others.
Follow LGBTQIA+ content creators, or join our Minus18 Teens Facebook Group if you're under the age of 19.
We'll also be hosting digital events and live streams over at the Minus18 Instagram. So chuck us a follow and look out for updates to join in!
Maintain your routine and health
Try as hard as you can to stick to your regular schedule, even if you're mostly at home. Eat your veggies, drink water throughout the day, get dressed in the morning, and try to go to bed at the same time each night. It all makes a world of difference in supporting you to feel positive. We're all basically cute, queer houseplants with emotions that need love and care.
Create a sanctuary
Your environment can have a huge effect on mental health and how you're feeling; get creative and think of ways to make yours extra snug. This can be a corner of your room, a patch of grass in your garden, or a space that you make up entirely in your mind. Take some alone time to be with yourself, do an activity, and use it to recharge.
Get some fresh air
Currently, there are still totally valid reasons to leave the house: going for a walk or run, or getting food are good opportunities to move your body and get some fresh air. And yes, playing Pokemon Go while you happen to be outside still counts.
Listen to some music, take some photos of flowers while you're out to prove that the world is still turning, or stretch and read a book in the backyard while you soak up some sun. We're house plants, remember?
Find an outlet
Most importantly, find a way to clear your head so you can have a breather. Outlets can be anything - writing, painting, dancing, singing, cooking, drawing, taking photos, playing video games, challenging yourself to reading a bunch of books in a week or planning your next drag looks are all ways to channel some of the energy we would otherwise be releasing by being out in the world.
Using these channels as a place to explore yourself when you otherwise might not be able to at home will help to remind you that you are valid, and that who you are is important.
Reach out for support if you need it
It's okay to not be okay. More than ever, it's important to reach out to the people you have in your life who ARE supportive, and let them know if you're not doing so good. If things are really hard, QLife provides support over the phone and via web-chat for the LGBTQIA+ community – they listen and can help you get through this.
Take this one day at a time, we'll get through it together!
QLife (3pm - 12am AEST): 1800 184 527.