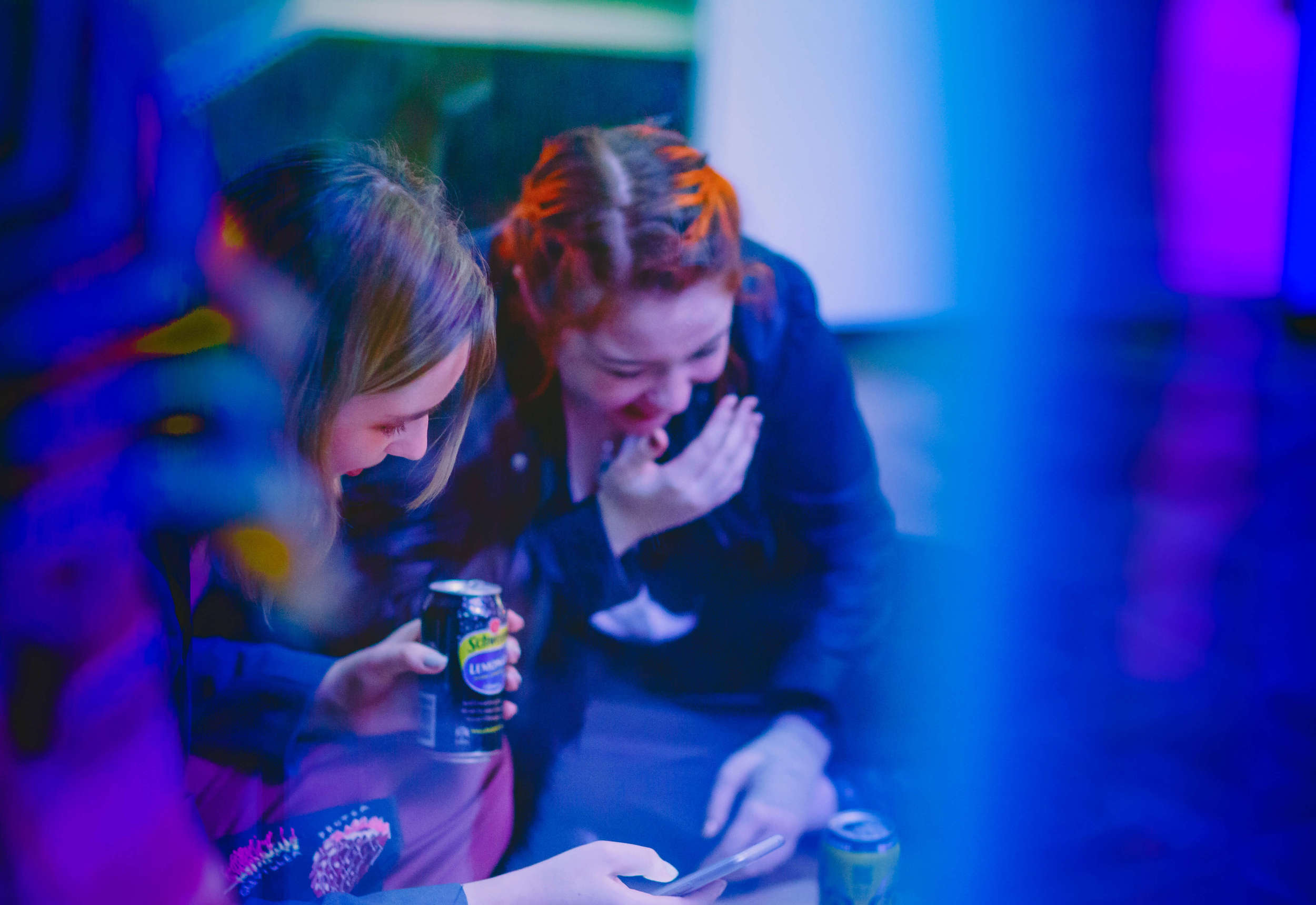 Self-soothing vs. self-care
Self-soothing and self-care are two really great ways to take care of yourself and your emotions. Self-soothing is what we can do 'in the moment' - think the 'treat yourself' mentality. Learning to self-soothe then makes the process of investing in self-care a little easier.
Self-care is helpful for our mental health and wellbeing over the long-term - think fresh air, talking about feelings - you know, 'adulting'. Practicing these in iso can help set you up with a bigger set of tools in your 'wellbeing toolkit' to take back into the real world.
Learning to self-soothe - be your own bestie
Self-soothing can help keep the world at bay for a little while. The idea is to take some time out to let any big emotions from the day settle. This can give us a chance to address our thoughts and recognise any emotions coming up in our body - like anxiety or sadness - so that we can feel more prepared to work through them later.
As you make self-soothing more of a habit, you'll find it a little easier to 'check-in' with yourself. Sometimes we just need some comfort in the form of a big ol' self-love hug when we're feeling out of sorts.
Run your own hype team
If you catch your inner-voice treating you in a way you would never treat a pal, calmly ask them to gtfo. Remind yourself that you're doing as best you can. Gently encourage your inner-voice to have kind, encouraging words to offer - just like a best friend would. This takes practice, but is well worth it.
Play around with some sensory soothing
If you're feeling a little anxious, take a moment to notice one thing around you with each of your five senses - taste, touch, smell, sight, sound. Take one deep breath - in and out - per thing. This can help get rid of some of the stress hormones in your body and give you more time to soak up the smell of that delish scented candle you have going, or the feel of your favourite cosy jumper.
Make your very own self-soothe box
A cute project for iso times - your self-soothe box is unique only to you. Go to it if you're having a hard day, feeling pretty low or just need some comfort. You could pop in things like:
Ticket stubs, photos, handwritten notes or drawings, doesn't matter! Chuck in anything that takes you back to a really sweet memory;
Sensory things are great - an essential oil you love the smell of, a squishy toy that's really satisfying to touch or even a stash of your fave lollies;
Positive affirmations - write your own or find inspo online. Language is powerful, and sometimes reading a few words or lyrics from someone you totally stan can be really comforting; and
Your top recommendo for distraction - a cute colouring book, a punk cross-stitch project, or even a list of your top songs prescriptions for every sort of mood.
Get stuck into something that just. Feels. Good.
Self soothing feels great, and that's the point. Treating yourself to a cute face mask or a night-in with a bubble bath is a great chance to get some wholesome Insta-worthy content too. Not all self-soothing is great in the long term- like eating junk food, bingeing netflix or deep-diving into our phones - but they can make us feel nice in the moment, and we should allow ourselves that moderation. This is the core difference between self-care and self-soothing.
One step at a time - self-care is a process
Self-care covers all the things you can do for yourself that have a positive effect on the 'bigger picture'. They're not always super glam, but devoting time to them can really help your overall mental health and wellbeing. As you get more comfy with the idea of doing self-care, you can start to explore more than one at a time - before you know it you'll be such a pro you'll basically be teaching the class.
Self-care can look different for everyone. Here are a few ideas to get you started:
Cute, queer and squeaky clean
Creating a routine around personal hygiene to mark the beginning and end of the day can seriously improve your sleep - and getting some decent shut-eye is crucial in Self-Care 101. Prefer a step-by-step cleanse, tone and moisturise routine to help you wind down at the end of the day? Love that. Prefer to keep it simple during the week in exchange for a bubble bath and face mask on Sundays? You do you! Gaga would have wanted it that way.
Get stuck into a 'no rules' journal
Getting stuff out of your head and onto paper by drawing or writing can really help anxiety levels chill for a bit. Find a hiding spot for your journal and keep it for only your eyes - knowing you have one place you can be entirely yourself (even if it's just on paper) can give you somewhere to escape to whenever you need it.
Move your body on your terms
A little movement each day is important in getting all those feel-good hormones flowing in our system. Try things that don't feel like 'exercise' a few times per week. A dance sesh in your room (with headphones in if you wanna do it on the sly), stretching while watching Netflix on your bedroom floor or owning a bunch of TikTok dances all count.
Tend to your space
Your environment can have a pretty big effect on your mood, and you deserve to have a space that helps you feel capable of having a positive influence over your life. We are not asking you to clean your room - promise. But, taking a little bit of time once a week or so to wipe the dust off your bookshelves, wash your makeup brushes or organise a section of your wardrobe can make the world of difference.
Often we need to do a little self-soothing before we feel able to take on some of the bigger self-care things. Or maybe, for you, it feels better to do things the other way around.
The most important part is setting aside a little time, when you can, to take care of your #1 built-in, best pal for life - you.
Keep up with more articles and upcoming events via Insta and FB
Become a part of the community! If you're under 19, join our Minus18 teens Facebook group