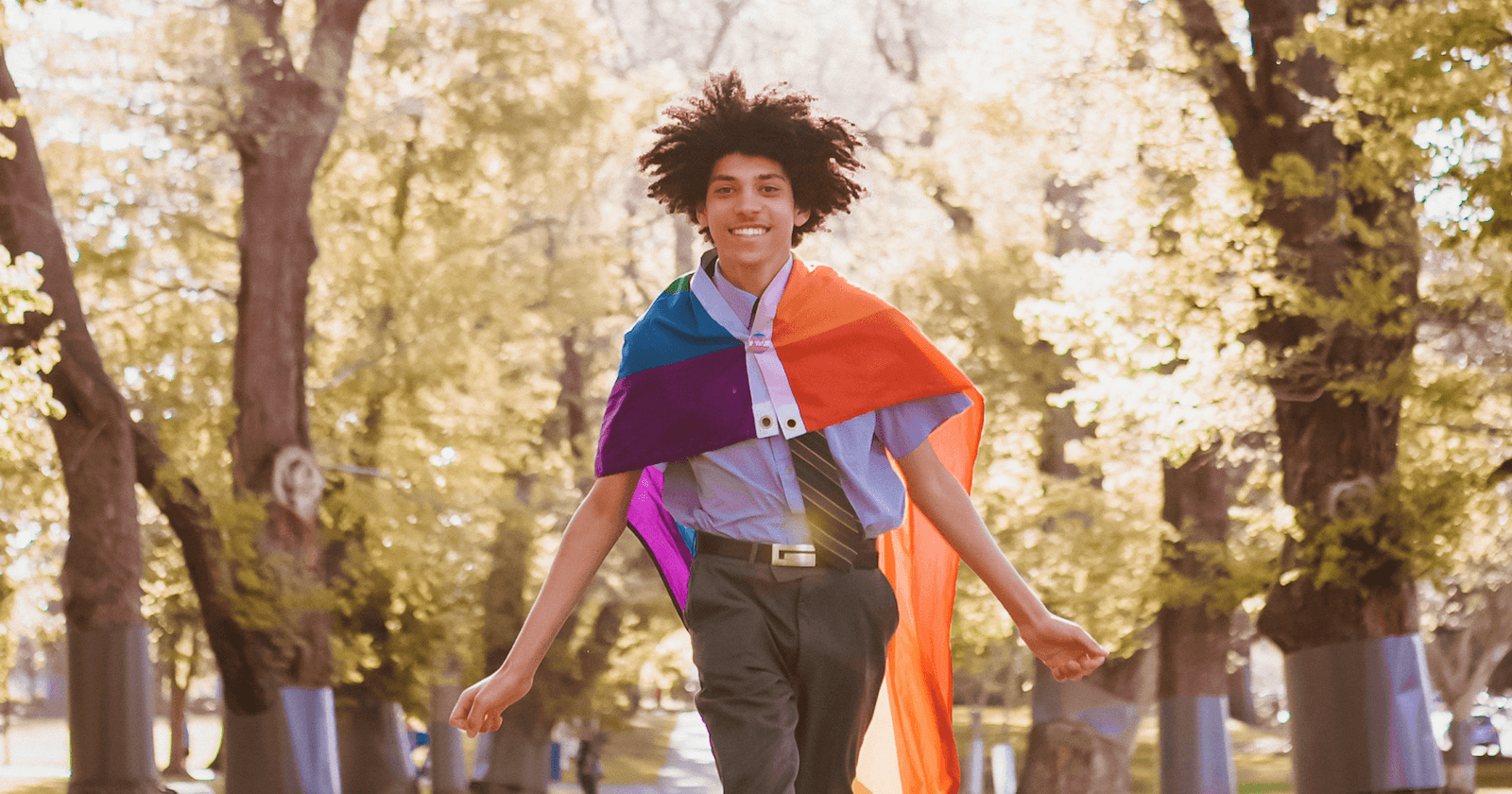 Coming out can be a significant and joyous milestone in affirming your identity. It can also be a more difficult journey, with barriers to overcome. It's important that you take the time to consider your own personal circumstances when making the decision to tell the people close to you about your identity.
What may be right for one person may not be right for you. Your safety and wellbeing should always come first!
At Minus18, it's one of the most common topics we're asked about, so we have plenty of tips up our sleeve.
There's no rush to come out
To come out or not to come out – that's your decision to make. And if it's a yes, you should feel ready and supported to do so. Here are some questions you can ask yourself if you're questioning if its the right time:
Is this something I would like to do right now?
Is it safe for me to come out?
Who can I lean on for support?
Remember: it's okay to change your mind! And it's okay to change your mind about who you want to share this personal part of your life with. It's always your choice.
Your identity is your own, and coming out is a continuous process. You might come out to some people and not to others. You might find your identity evolves – you could come out as pansexual, then as a lesbian, then you might prefer using queer to describe yourself. And that's okay too! Everyone's experience is different.
Find support if you can
Telling that first person can sometimes be the biggest, and most daunting step. Having a friend, family member or teacher who can be there for you can make it easier.
Talking through your experiences and with someone who understands the journey you're on can help you with both support and celebrate with you. That support doesn't always have to come from someone you know in person; there are heaps of online communities, blogs and services out there that you can access from people who are going through the same thing as you.
Not sure how someone will react? Test the waters
You can sometimes test a person's potential reaction by bringing up topics like sexuality or gender with them first. Seeing their reaction to LGBTQIA+ news stories, media or celebrities can give you some insight without outing yourself first. This might be a great way to navigate with friends or family.
It doesn't have to be in person either – you could send them articles via social media. And if you want to be more direct, you could ask questions about a made up scenario, such as:
"Hey Mum, one of my friends came out to me as transgender at school, I thought it was really great they trusted me. Do you know anything about how I could support them?"
Write it out
Face to face conversations can be intimidating! And finding the right words isn't always easy. Taking the time to write a letter or email that conveys exactly how you feel and what you want to express can help take some of the pressure off. You can use this as a way of guiding the way you come out – or you could even give them the written letter.
How you do it is up to you
Coming out is going to be different from person to person. Some people come out via Facebook posts, others do it face to face with friends or over coffee. Some people make a huge celebration of it, others decide to be more subtle. How big or small is up to you. Some people decide not come out at all to particular people they know, which is okay, too!
It's new for them too
By this stage, you've probably had a while to figure out your identity and what it means. For the person you've just come out to, it's likely all new information. If they don't quite understand straight away, it's sometimes important to show them a little patience. They might have questions for you – which you may or may not want to answer.
If you don't feel up to answering their questions, providing them with links or resources they can use to educate themselves can be really helpful. Send them to us, we've got heaps of useful articles for family and friends!
If things don't go great
We can't promise you that coming out will go exactly as expected, so it's useful to have a plan in case it doesn't. Having a backup plan, like being able to stay at a friend's house if there's tension at home, or having siblings who can talk to your parents, can help make the process a little less daunting.
There also peer-support services across Australia, such as QLife and Switchboard, who can provide additional guidance if needed.
But remember, above all – you are loved! And you're an amazing human who deserves to be supported.