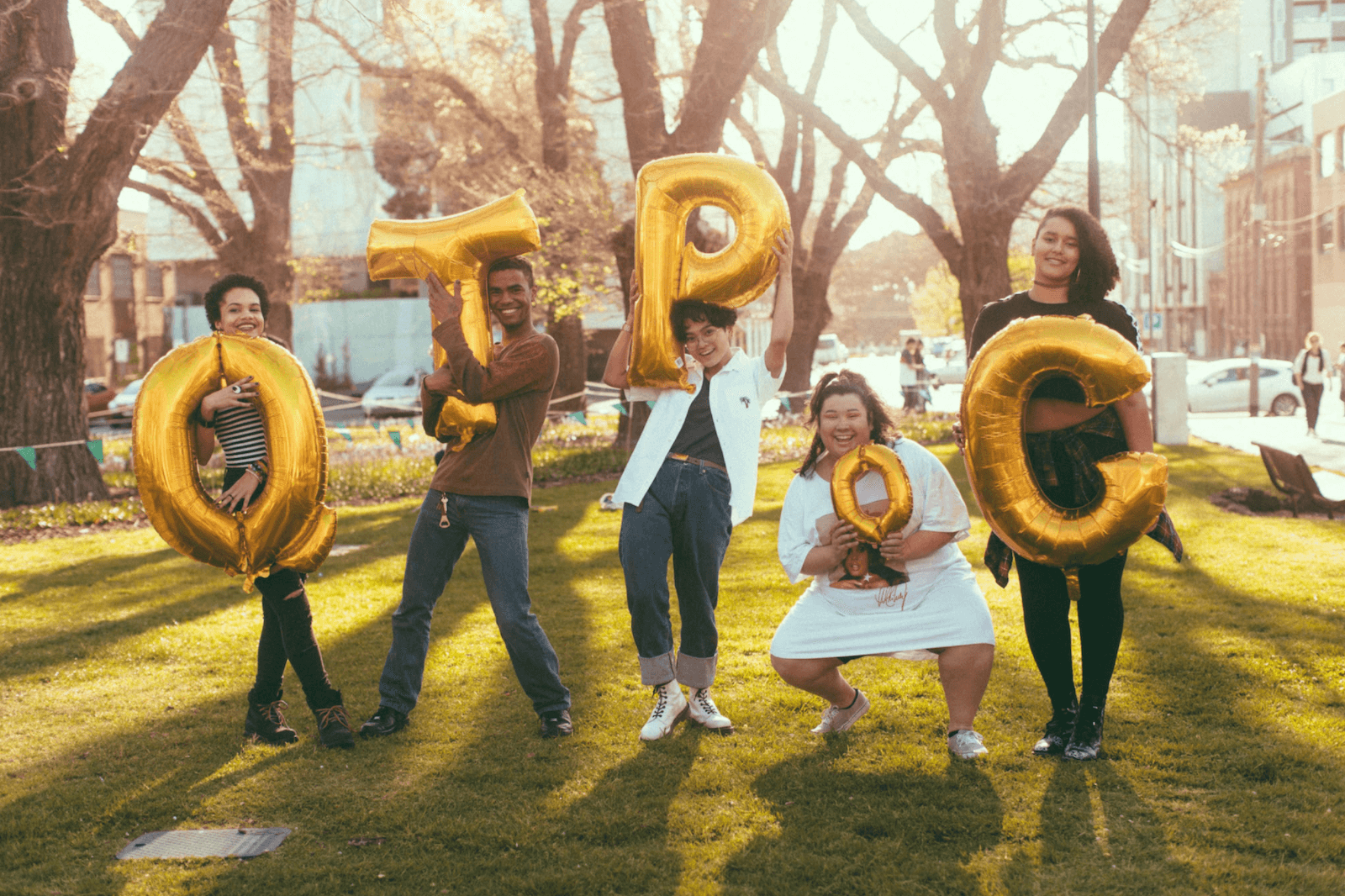 Being a Person of Colour (POC) means that your family has an incredible and unique cultural heritage. Another way to think of being POC is that one or both of your biological parents are not white – like having an African, Latinx, Caribbean, Arab, Persian, Asian, Indigenous, Pacific Islander, Aboriginal, Torres Strait Islander, or multiracial cultural background.
Your race is the specific identity of your heritage, like Kurdish or Jamaican, and POC is the wider term many people use to describe themselves. Your race is the answer you give people who ask the annoying question, "but where are you really from?". It can be easy to joke about it, but remember: you don't have to give anyone an explanation of your identity or your story if you don't feel comfortable sharing it.
When we say Queer, Trans and/or Intersex Person of Colour (QTIPOC), it means that you not only have this cultural background, you also identify as queer, trans, intersex or you're questioning your sexuality / gender. For some, race is simple to define. Other people have a unique story, and may be mixed race or biracial – or they may not even know exactly who their people are. It can feel isolating to not feel connected to this culture. And equally, it can be wonderfully empowering to feel connected to your culture, and proud of it.
In other words: there are heaps of different ways to be QTIPOC, and each carries a different history.
Making general assumptions about race, or make treating someone like crap because of where they're from is called racism. This includes making stereotypes about what people of different races can and can't do.
For example, someone might make the assumption that a person is good at maths because he's Asian, or that a classmate is only good at sport because she's black. This type of thinking reduces a person down to their race, and completely ignores the individual person within.
Since Australia was first colonised by the British, power was violently taken from First Nations people and the dominant culture became white. Australia is still predominantly white, and if you're Aboriginal or Torres Strait Islander, or if your family migrated here from another country, it can be hard to grow up here. You can feel like an outsider, even if this is where you were born.
Most of us spend our childhood trying to fit in, and acting like we're not that different to our classmates. You may want to keep the language you speak at home secret or you may make sure you only bring 'normal' sandwiches to school, even though the food you eat at home is better. You might even wish you could just blend in and be like everyone else.
It can sometimes take a while to find pride in your family, religion or the culture you're part of – but this is part of what makes you special. It's a strength and not a weakness! Being a QTIPOC means you have multiple identities, and you're able to explore the multiple worlds that you belong to. It means you have a vast cultural and family history to draw upon, in whatever way suits you. Remember, there's no one way to be QTIPOC – and that what makes it so special and exciting!
This article was first published in the OMG I'm QTIPOC! resource, now available to purchase online.
OMG I'm QTIPOC was co-created with Drummond St, and The Drum.