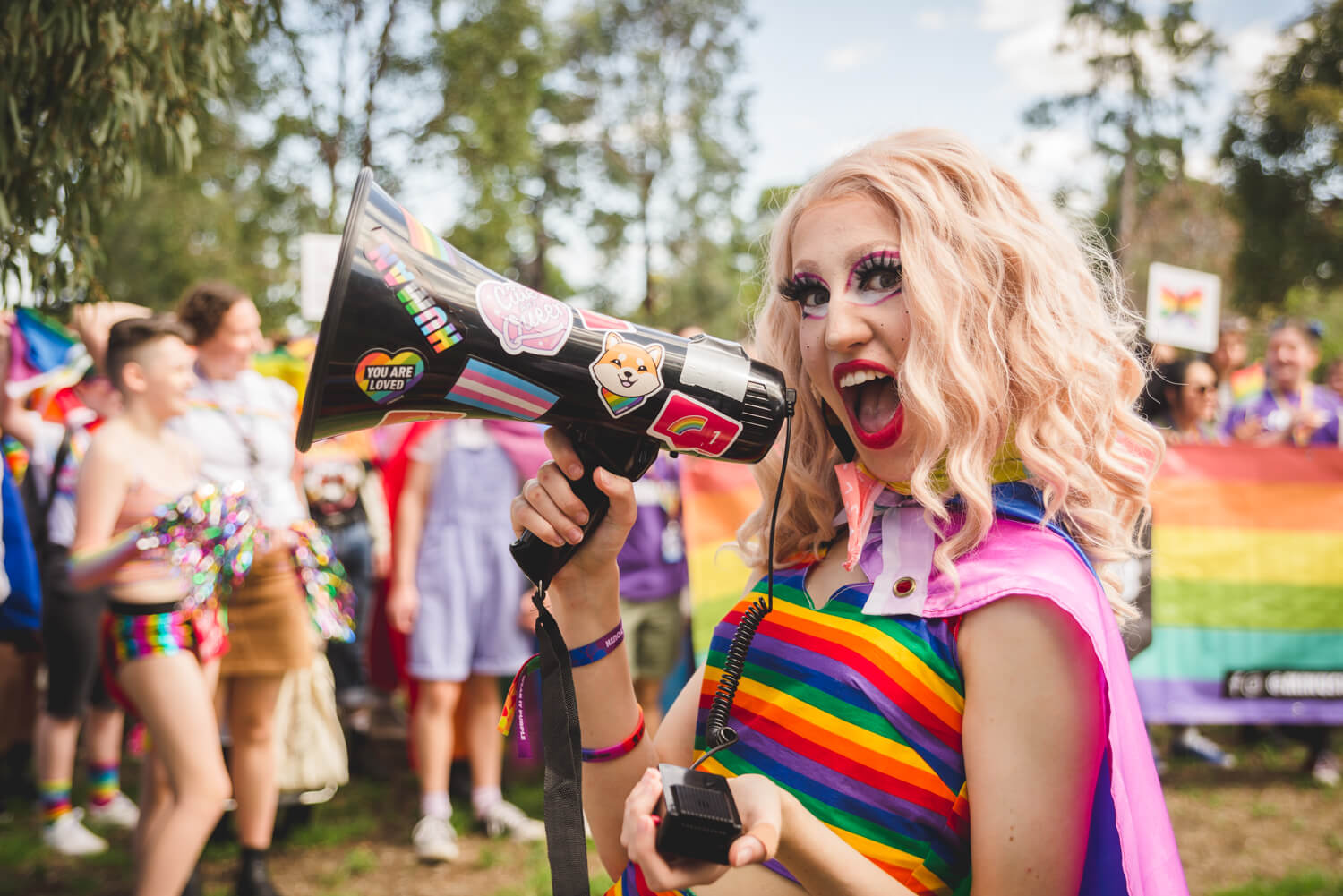 What Is Midsumma Festival?
The Midsumma Festival was born in the 1980s with Melbourne's Gay Day. With the support it received, and a bunch of momentum, Melbourne's Gay Day became the Midsumma Festival in 1989. Ever since, Midsumma has been the premier LGBTQIA+ festival in Victoria and the epicentre for queer creators and performers.
The Midsumma Festival is a three-week cultural festival that highlights queer artists, culture makers, social transformers and advocates. The festival features a huge variety of diverse creators with performances ranging from spoken word, film, comedy, theatre live music and parties. Just last year, there was over 170 events with almost 500 different contributors.
At the heart of Midsumma is the Midsumma Carnival – a vibe filled day, and all night celebration – attracting over 100,000 attendees! During the day it's a family friendly space with food stalls, live performances and dog shows. In the evening, the carnival transforms into a dance party, featuring DJs, live musicians and performances.
This year, as always, Minus18 will return as host for the Youth Pavilion, with hundreds of LGBTQIA+ youth enjoying music, live shows, chill out zones and art. It's always an amazing day, filled with the chance to make friends and have a great time in the summer sun.
In previous years, we've also hosted events like the Youth Spectacular which focused on showcasing queer youth talent and performers at the Melba Spiegeltent.
Each year, Midsumma draws to a close with the Midsumma Pride March, which sees over 45,000 people gather along St Kilda's Fitzroy St, to watch and march in celebration of the LGBTQIA+ community.
Minus18 and Midsumma have a long shared history, with Minus18 having marched every year for over 10 years. In 2020, we marched with almost 1,000 youth, making us the largest youth-led group at the Pride March. Basically, that means that queer youth are seen and get to be loud and proud!
The Midsumma March and Carnival are celebratory, safe spaces for LGBTIQ+ people. The Minus18 Youth Pavilion and marching group is the place to be for queer young people to relax, celebrate and meet new friends at the biggest annual event for Queer people in Victoria!
Each year, we release new event details and tickets – make sure you're following us on Facebook and Instagram to be the first to know about 2021!