JOIN US ON NOVEMBER 13 – 20
Be a trans ally! Download your free toolkit to find out how to get involved.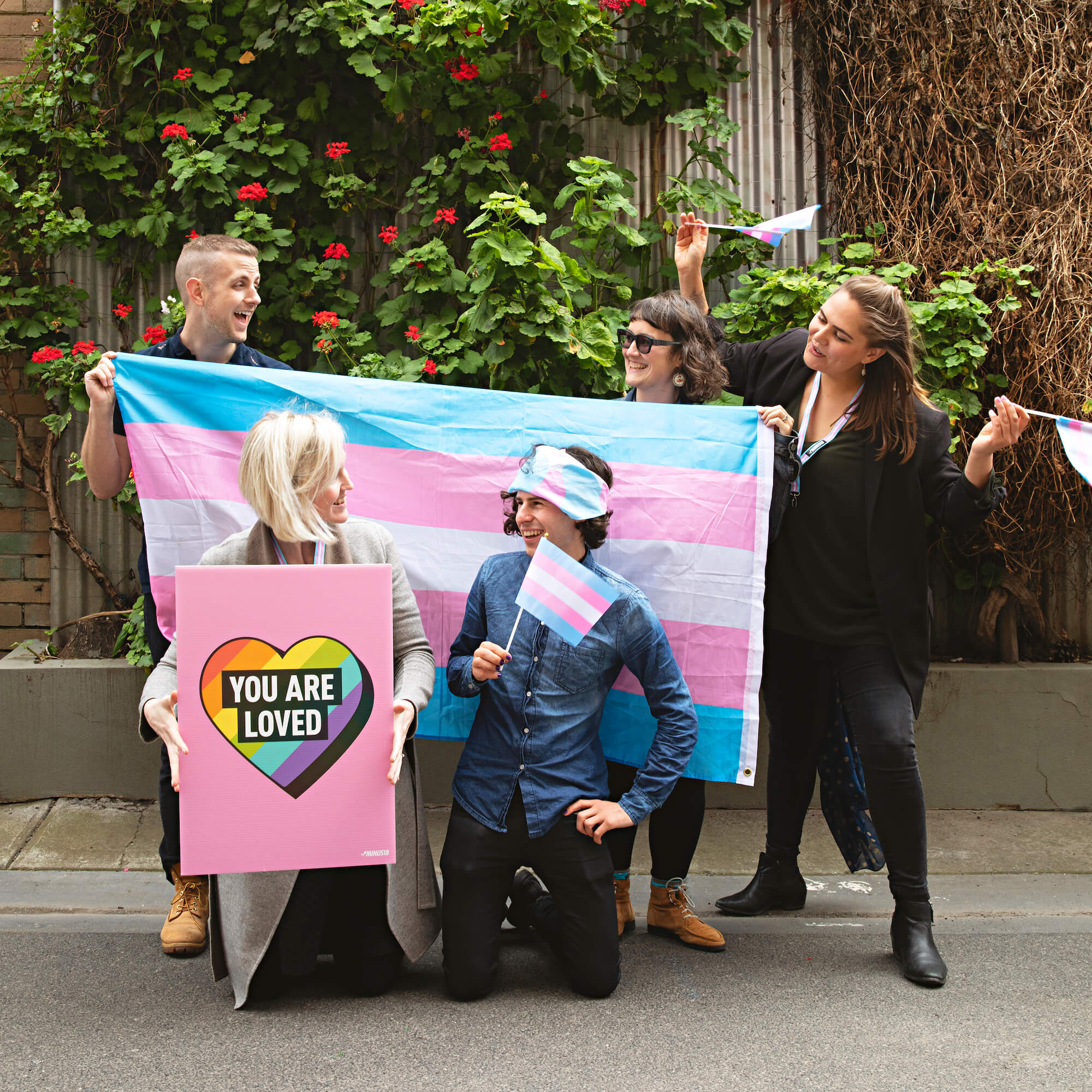 What is Trans Awareness Week?
Trans Awareness Week is a chance to celebrate our trans mates, to learn about gender diversity, and to take real action to support the trans and gender diverse community.
Brush up on your knowledge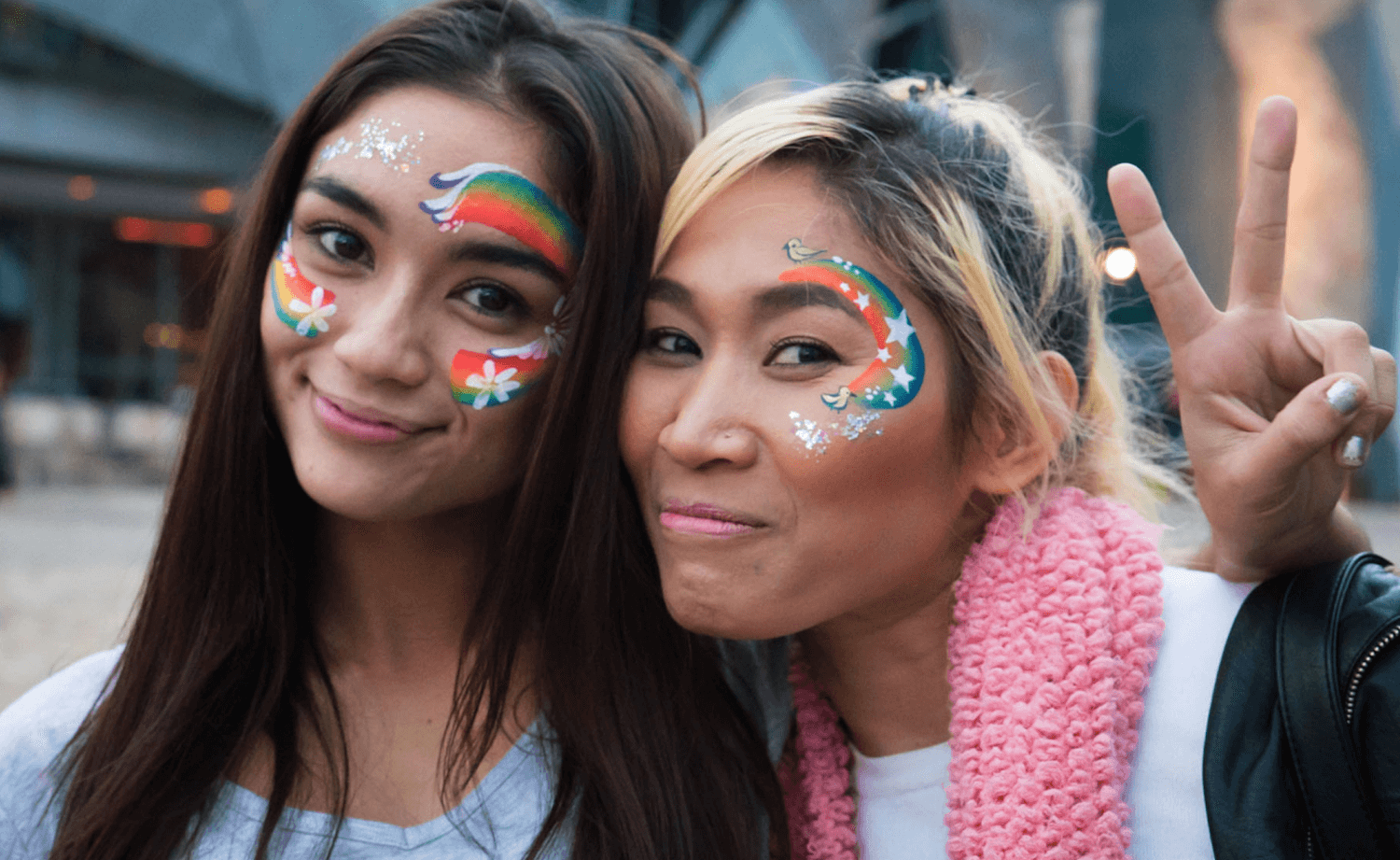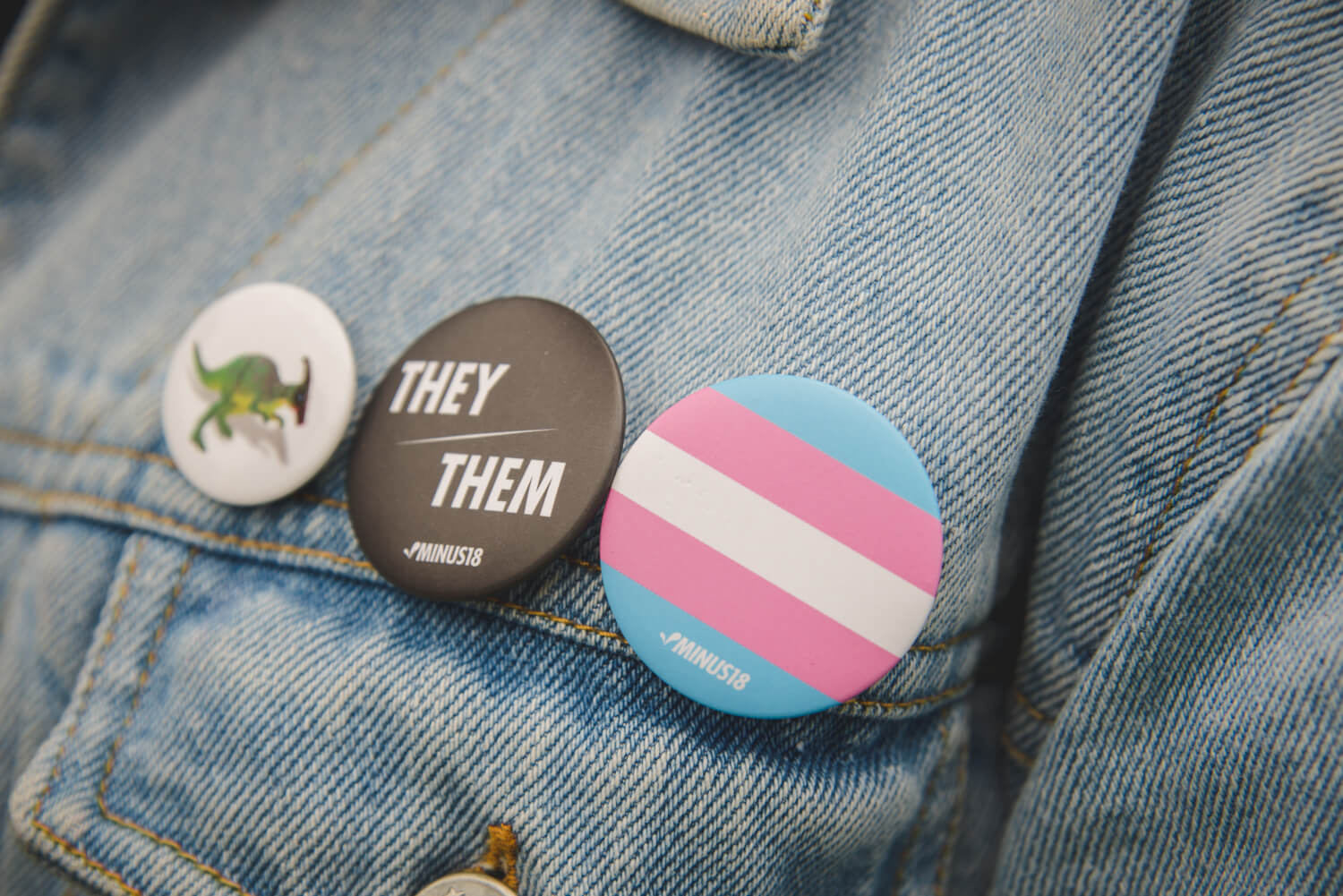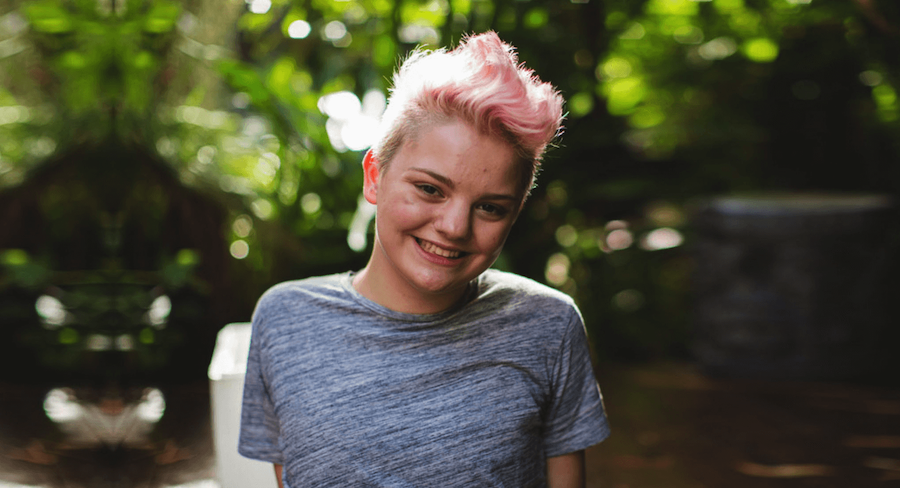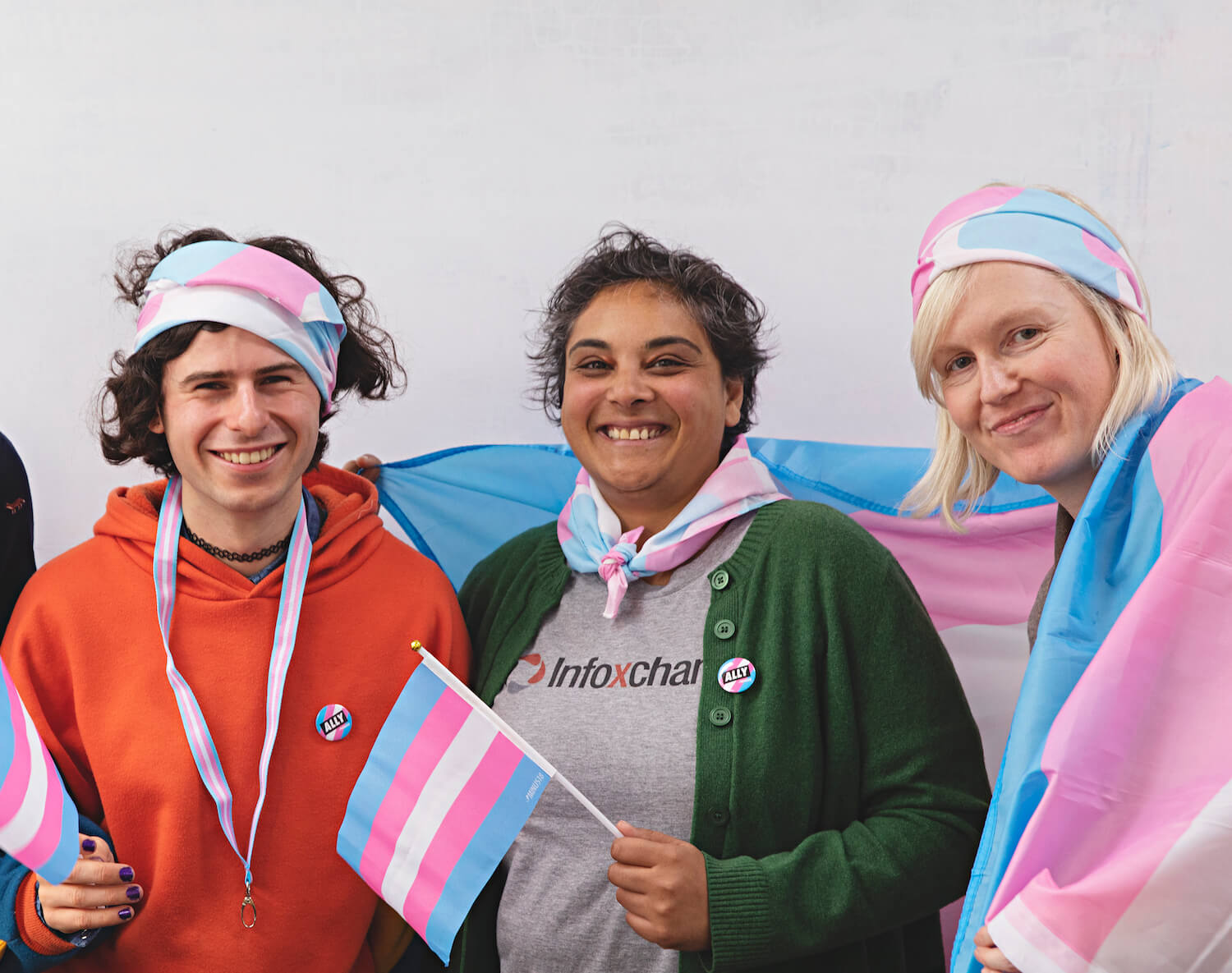 GET INTO IT
Whether it's at work, at school or at home, grabbing a Pride Pack is the easiest way to get into Trans Awareness Week. Plus, 100% of proceeds supports LGBTQIA+ youth!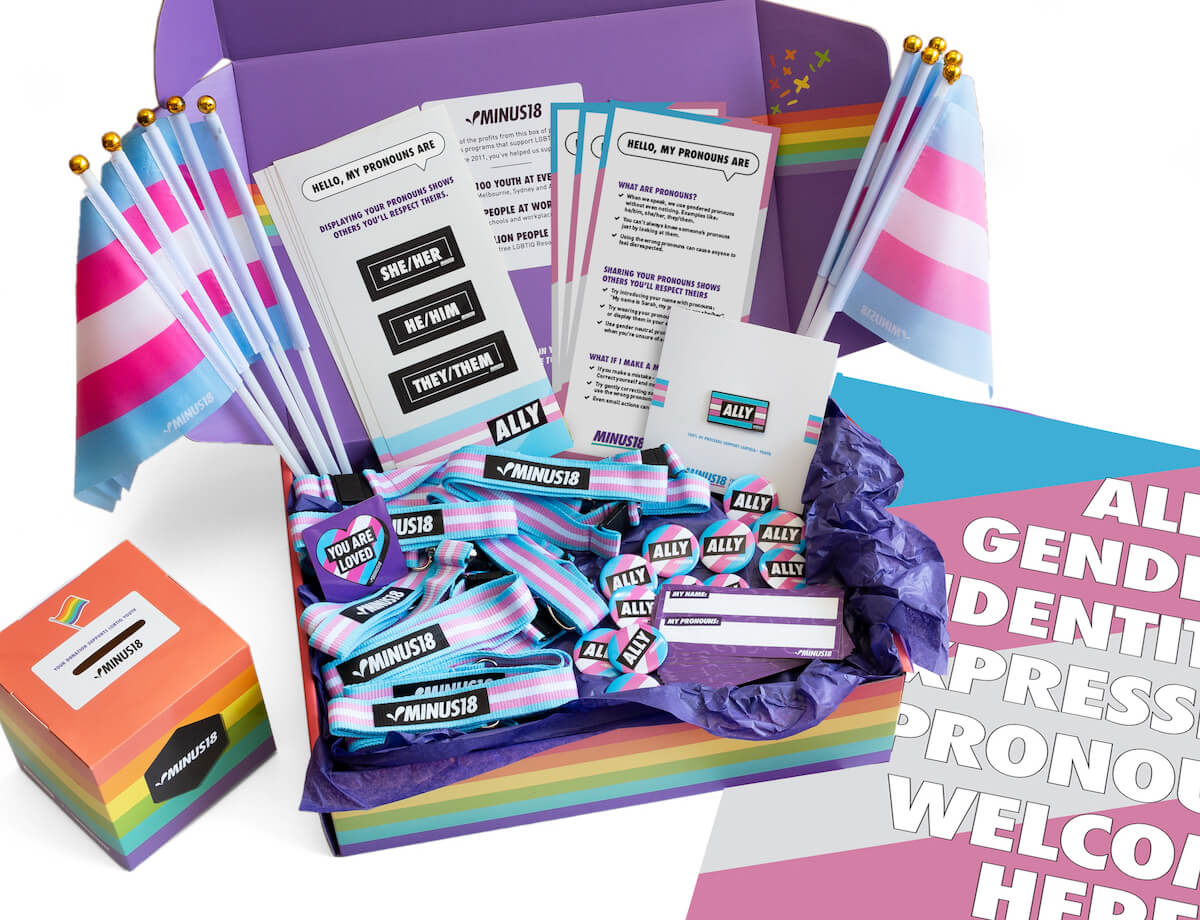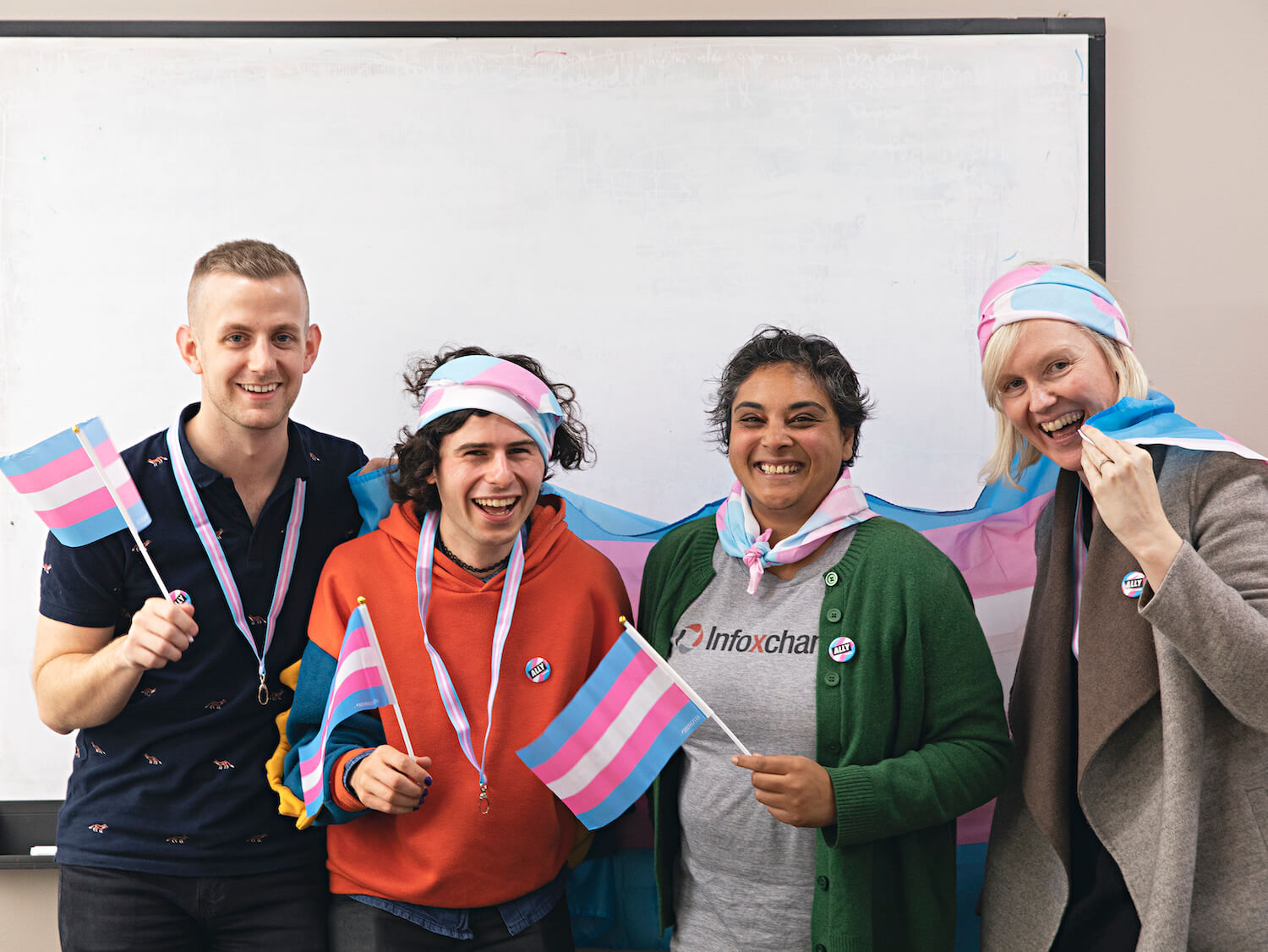 EDUCATE YOUR TEAM
Visibility is great, but it's even better when combined with meaningful conversation and action. Minus18 can deliver a keynote or training session to your event, office or school cohort.
JOIN US ONLINE
Trans Awareness Week is all about education – so you'd better believe we're hosting a digital professional training session! Join us online, Thursday 19 Nov for an Intro to Trans Allyship.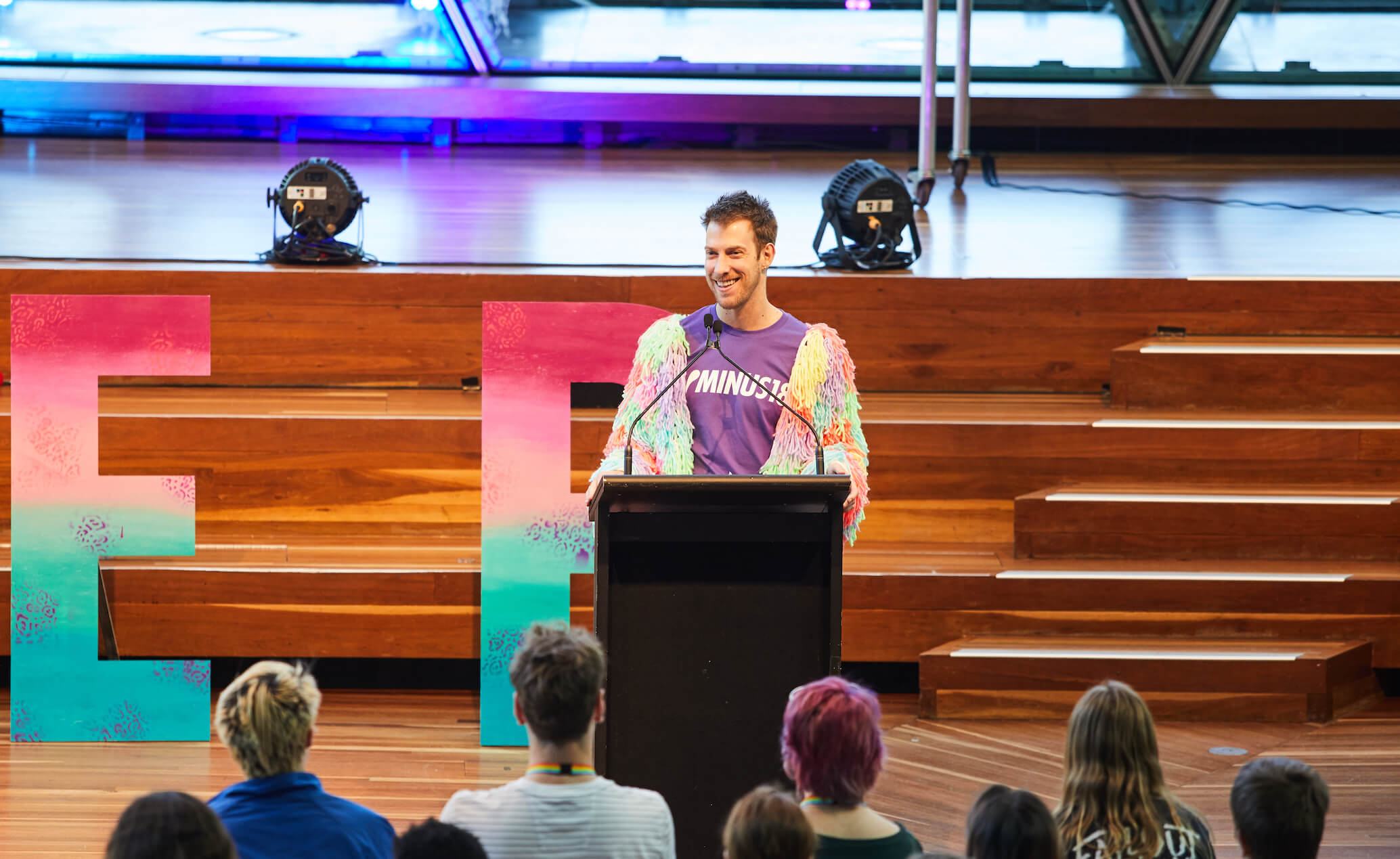 CHAMPIONS FOR LGBTQIA+ YOUTH
CHANGING THE LIVES OF LGBTQIA+ YOUTH IN AUSTRALIA
We're leading change, building social inclusion, and advocating for an Australia where all young people are safe, empowered, and surrounded by people that support them.
Life-affirming social inclusion
Through a preventative model of mental health support, we tackle social isolation by creating spaces where young people belong.
Education & advocacy
We transform communities through LGBTQIA+ training, resources, and digital campaigns that enable others to champion inclusivity.
Youth empowerment
We believe in equipping young people with the skills they need to be at the forefront of driving change.