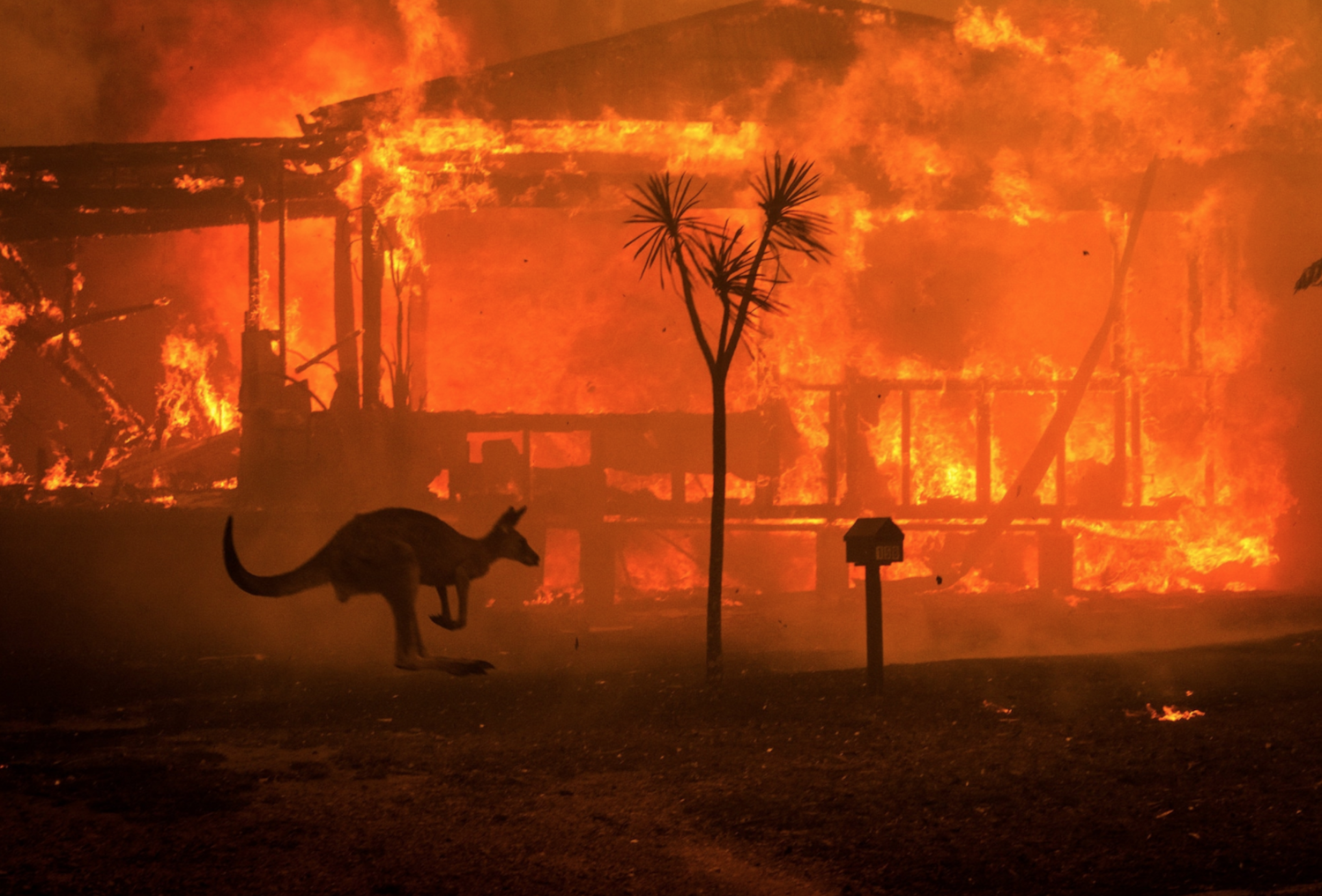 Australian Bushfire Relief: How to get involved
It's been a bit of a downbeat start to the new decade, hasn't it? We won't remind you of the dire stats attached to the bushfire crisis we're in the midst of, suffice to say – it's an unprecedented and heartbreaking loss of land, houses, lives and wildlife. That said, here are a few things we can do (and that Minus18 is doing) to support bushfire relief. Let's channel our feelings into action.
If you have the means to donate:
Donate directly to our amazing firefighters via CFA Victoria, NSW Rural Fire Service, South Australian CFS and the Rural Fire Brigades Association Queensland.
Donate to the Red Cross Australia Disaster Relief Fund.
Support our unique and endangered Australian wildlife via WIRES Wildlife Relief or Mogo Zoo Fire Recovery. You can even adopt a koala via Port Macquarie Koala Hospital! Millions and millions of animals have perished, and a huge portion of those animals are unique to Australia.
Donate in support of First Nations communities via this great fundraiser. Remember, climate action in Australia must include the traditional custodians of the land.
Comedian Celeste Barber has an amazing bushfire relief fundraiser going, benefiting a number of organisations and charities. And Will "Eggboy" Connolly has teamed up with queer hero Magda Szubanski to fundraise for a longer-term cause – the mental health of those affected by the bushfires. Their fundraising efforts will support mental health organisations.
If you can't donate (and even if you can!):
Get involved! Start conversations, spread the word, and chat to people around you about the importance of climate action. Share content, articles, and fundraisers!
Write to your local MP and let them know how you feel about Australia's dismal action on climate change and protecting the environment. Here'show to look them up, here's ahandy video guide, andhere's a handy letter templatethat you can download and edit to your heart's content before sending.
If you're a creative, muso or artist – use your amazing skills to fundraise and collect donations benefiting one of the organisations above.
Craft-lovers! Get out that sewing machine and create pouches for orphaned joeys, bats, and other critters.
Donate plasma and blood! If you're able to, this is an absolutely invaluable way to support those injured by the fires.
Take action! Find a protest near you and add your voice – team Minus18 will be at this Melbourne protest on Friday.
And lastly – remember that when the time comes, your vote is free and vital.
Here's what Minus18 is doing:
Aside from our individual team members' donations to charities and orgs, we're scampering around behind the scenes at Minus18 HQ, figuring out a way for us (as a charity!) to support other charities and groups in a monetary way. Stay tuned!
We're also reaching out to events and organisations doing their own fundraising, and offering up Minus18 merch and Pride Packs to be used as prizes, raffles and other goodies.
And remember:
Look after your mental health, friends. With the destruction around us, the reporting in the news, and the inaction we can see from our leadership, it's easy to feel overwhelmed by the weight of existential dread. But let's support each other, and turn those downbeat and angry feels into action.