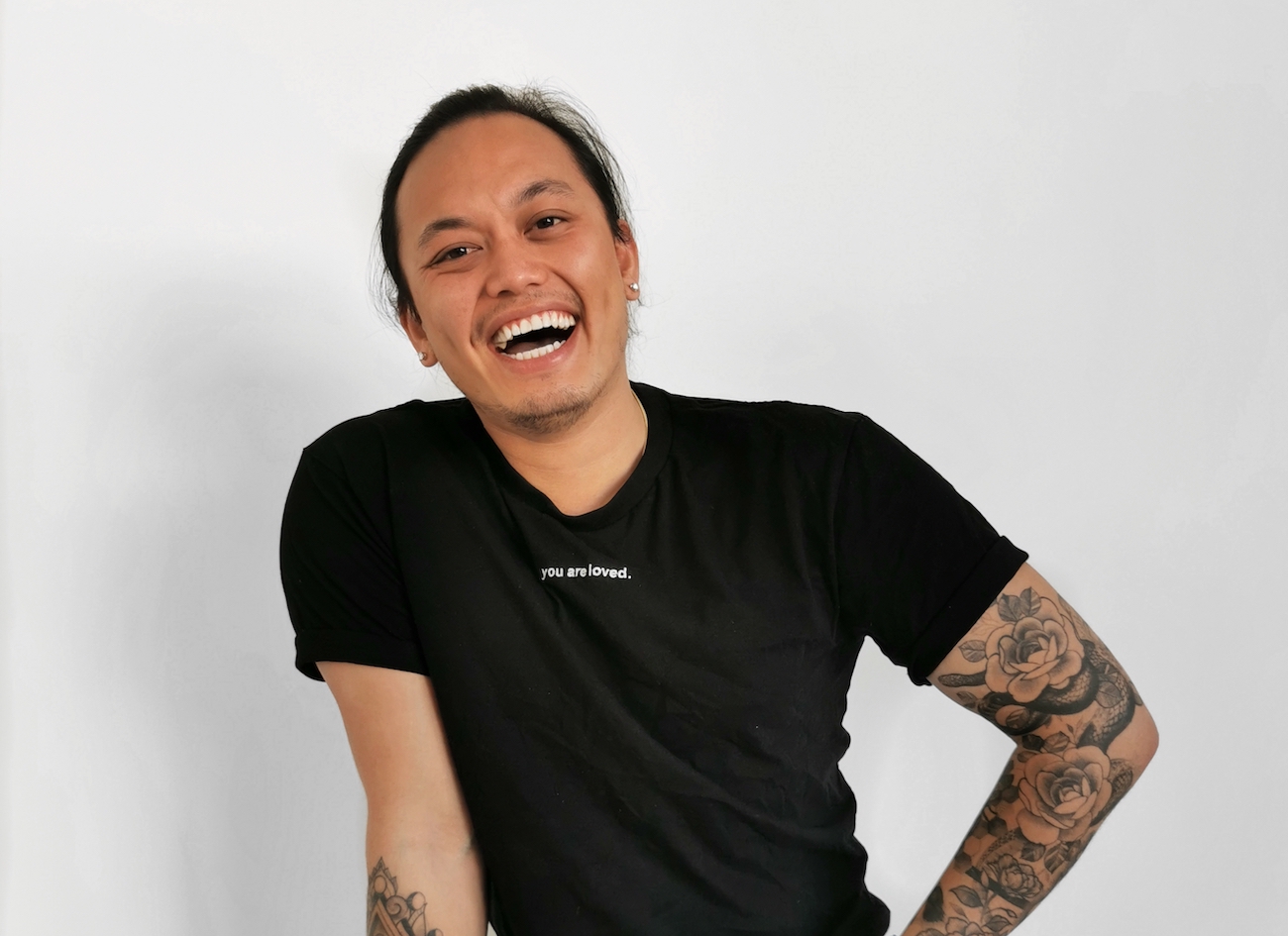 Masterchef's Khanh Ong fundraising in support of Minus18
If you follow Minus18 and also happen to watch Masterchef, chances are you noticed returning season 10 contestant Khanh Ong's tees in this 2020 season – different colours, always sporting the message "You are loved".
It's no coincidence; Khanh is selling the shirts, printed by Sweater Club, to fundraise in support of Minus18 – and to spread a message of positivity into the world. And along with that message of support, so far the shirts have raised $10K to support LGBTQIA+ youth.
"That was always the idea, coming back onto Masterchef – to use the platform in some way, shape or form. Initially I thought about splitting the proceeds from each colour shirt to a different charity, but the more I thought about it, the more I was like, 'I really feel like this is what's close to me.'"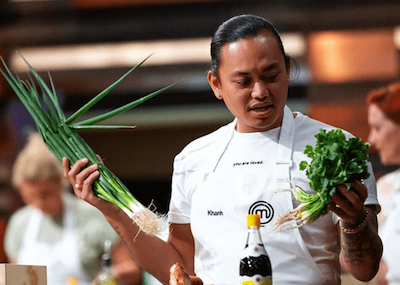 A former Minus18 teen giving back
This Masterchef success story attended Minus18 events as a teen – and as is so often the case with former attendees, speaks to that joyous feeling of finding community and connection by way of making like-minded friends at those events.
You attended Minus18 events back in the day – what was your experience?
Oh my god, it was so long ago! I attended when I was about 16 or 17, that kind of vibe. I remember different balls, and dances mostly. I remember going to one where you dressed up as animals!
I think I dressed in heaps of different types of animal prints and cheetah prints – I was just like, 'I live in the jungle!' and that was my outfit.
Amazing, that sounds like so much fun!
I know, it was! And that's the whole thing about Minus18 – when I went for the first time, I was really worried. I was like, is this going to be a real sad fest? I was worried everyone would be all, 'I'm gay, let's talk about our issues' but it wasn't like that at all.
Instead, it was really about celebrating who you are and having fun and making friends. It was so good. It was kind of like a first step into the community.
I was always very 'out' all through high school, but I didn't really have any friends that were in the LGBTQIA+ community. And that's one thing I really wanted. I wanted to immerse myself in the community and our culture, and that's what Minus provided for me – those new connections that I didn't have at school, because I think there were only like three gay people at school and I was one of them.
We definitely know the value finding support through making friends. At the moment many of our Minus18 youth community are stuck at home, in many cases feeling disconnected from their community. What would you say to them?
If you're at home and don't have that support system there, I recommend trying to find it elsewhere. Friends, online – just talking to people and feeling a sense of connection makes a difference.
That's why I think Minus18 does such a great job. If you can get connected to other young people who are going through the same thing, you're not going to feel alone and that's so important.
When you're trying to figure things out, you can overthink everything and things become or can feel more negative than it actually is. I feel as though when you're growing up different, you need to understand that people will eventually celebrate you for being different.
As you grow up and as you start to celebrate yourself for it, people will do the same.
You might not feel it right now, but you have friends and family and teachers and so many people in the community that care about you. And even if it's not your immediate family, there are SO many people that will have all the time in the world for you. You just need to connect to those people, even if it's one or two.
The impact of 'You Are Loved'
The funds raised by Khanh's shirts so far will go a long, long way in supporting LGBTQIA+ youth, especially during the strange time we're in and with Covid-19 affecting the way we're living.
This generous donation will enable Minus18 to host online events and activations, to ensure young people are able to connect – and feel connected – even when we can't meet face to face. It'll also allow us to create digital resources, as well as keep the lights on so our team can continue to adapt Minus programs to this climate.
Khanh himself believes that the global crisis we're in has contributed to the shirts' success.
"Even though it's supporting Minus18 and LGBTQIA+ youth specifically, 'You are loved' also sends a positive, reassuring message to everyone in a time of crisis. It's kind of just a reminder for everyone that they're loved, and supported."
Mostly, though? Khanh describes it as an endeavour for his soul.
"The first time I went on Masterchef, I was so career-driven. I was like, 'I have to do the restaurant, the TV show, the cookbook, the branded stuff.' And now coming back this time, it clicked for me – I kind of realised my priorities were in such a weird place, especially with the world being the way it is. And I want to shift it back a little bit.
"The career stuff's fine, it's all good. Now it's time to connect with things that are for my soul. Things that make me joyous, that make me happy. And giving back to a community that supported me really does make me so happy."
Get involved