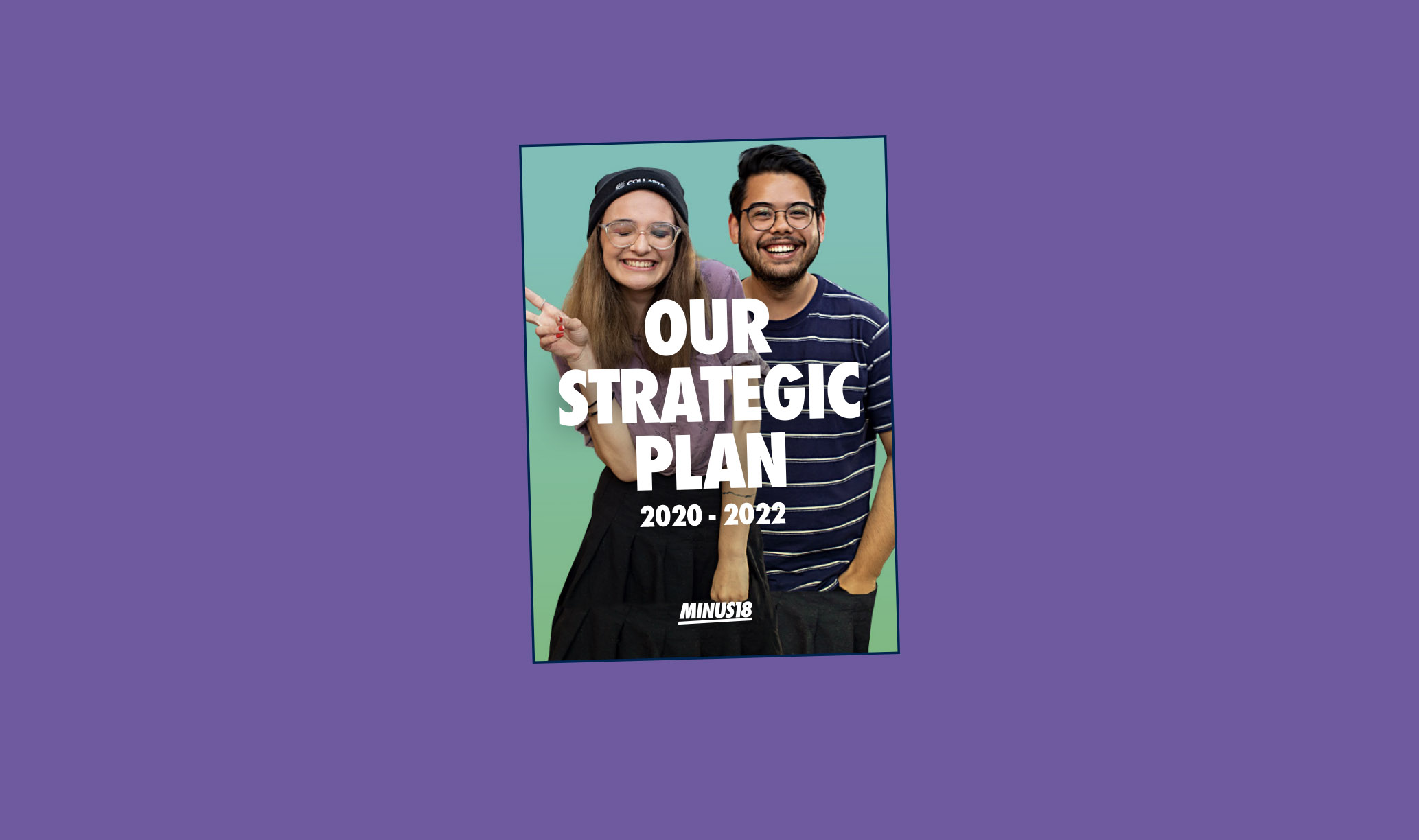 Our Strategic Plan for COVID-19 and beyond is now available.
We're incredibly pleased to launch Minus18's Strategic Plan for 2020 - 2022. It's an exciting direction for our organisation as we work to improve the lives of LGBTQIA+ young people right across Australia.

Our response to COVID-19 is front and centre, and beyond the current pandemic, we're solidifying our focus on access and inclusion, youth leadership, and taken a new approach to how we share our 21 years of expertise to empower other organisations and young people to be agents of change.

Here's the plan:
GOAL 1
Confront COVID-19 and Innovate Solutions to Support LGBTQIA+ Youth During Uncertain Times
Times are tough for LGBTQIA+ youth now, as experiences of social isolation, unemployment and family violence increase across the country. In response to COVID-19, we've launched our programs online to ensure young people are supported - no matter where in Australia they are. We're doing this through:
Free Digital Youth Events each weekend. We've connected almost 2,000 young people since social isolation began.
Peer Support Spaces online through Facebook and minus18.org.au.
Adapting our LGBTQIA+ Workshops and Training to webinar format,
Launching our IDAHOBIT Campaign to empower communities to celebrate at home.
The bonus we're already seeing is the ability to engage people from every corner of Australia – and even the world.
Like many other organisations, our fundraising and donations have reduced as a result of COVID-19. We're working hard to maintain the sustainability of our work, and increase transparency and communication throughout this period.

Our Strategic Plan extends from 2020 - 2022, and we have some VERY exciting goals as Australia's charity for LGBTQIA+ youth.
Sitting alongside, and born from, our Strategic Plan is our Access & Inclusion Framework and Roadmap. Check it out here.