Improve the lives of LGBTQIA+ Youth
There's no one way to partner with Minus18. But every single one of our partnerships celebrate LGBTQIA+ young people, build inclusion and diversity, and drive connection with the LGBTQIA+ community.
Youth engagement
As Australia's largest LGBTQIA+ youth charity, we work directly and authentically with thousands of young people, and we're young people ourselves. We have our finger on the pulse.
Visibility and awareness
Build awareness of your brand and signal your values to the tens of thousands of young people, schools, workplaces and families who access Minus18 each year.
High impact
The impact we'll make together is huge! And we'll always work to share the heartwarming stories and outcomes of the work we create together. We can even share it directly with your team.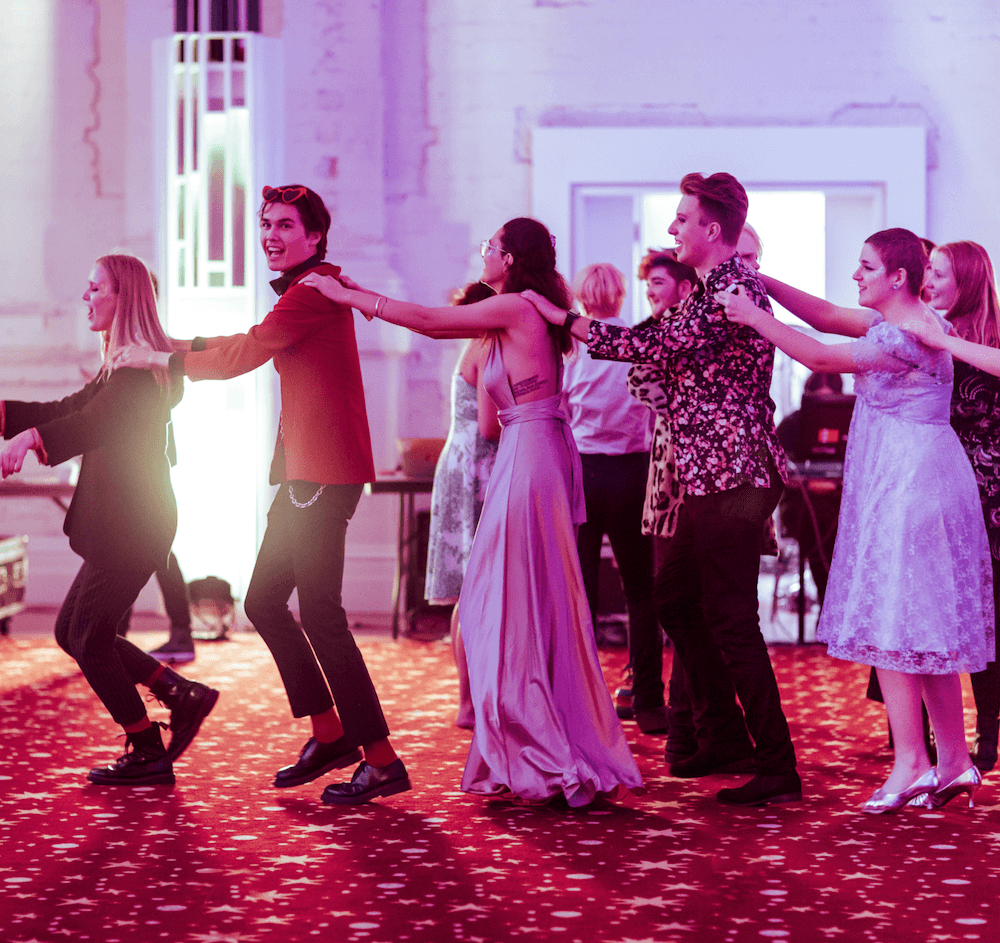 CASE STUDY
Queer Formal
The Minus18 Queer Formal is a yearly identity-celebrating, coming of age event, where 500 LGBTQIA+ young people dance the night away and where 75% make new friends. Queer Formal runs in Melbourne, Sydney and Adelaide, with tickets offered to attendees for free thanks to our supporters, and partners.
We can talk to you about options and ideas for partnerships, so please get in touch with us or download the partnerships PDF.
Event Partnership
Sponsor or co-deliver a life-affirming event with Minus18
Provides free access for young people to attend
Campaign Activations
Activate your organisation during an awareness campaign
Or work with us to develop something new
Education Initiatives
Help us sponsor workshops for schools
Develop organisation-wide LGBTQIA+ inclusion training
Or, creating something completely new
Consultation & Engagement
Work with us to reach young people directly
Support us in creating inclusive events elevating community initiatives
"Partnering with Minus18 to bring the 2019 Melbourne Queer Formal to life was a powerful moment for Instagram in Australia, and recognised across our global team as one of the most impressive and creative events we invested in this year.
The Minus18 team brought energy, passion, and know-how to the process."
– Instagram Australia
"An innovative organisation representing youth, Minus18 provided us with promotional support in reaching our target audience, strategy and implementation for creating an inclusive, supportive, engaging initiative and onsite event programming support.
Minus18 also provided our team with training on Diversity and Inclusion, which was invaluable for our front-facing staff."
– Museums Victoria
Some of our current amazing partners and sponsors, helping to support free workshops across Australia, keeping our events free and our youth empowerment programs.
We're proud to work with organisations who share our values of;
Visibly supporting the LGBTQIA+ community
Empowering and celebrating young people
Transparency around operations and their global impact
Align to our strategic priorities and mission

The legends from around the community that support our work, through collaborative events, resources and programs. We celebrate the work of other organisations who champion identities, accessibility and inclusion of individuals from diverse backgrounds.

CHAMPIONS FOR LGBTQIA+ YOUTH
CHANGING THE LIVES OF LGBTQIA+ YOUTH IN AUSTRALIA
We're leading change, building social inclusion, and advocating for an Australia where all young people are safe, empowered, and surrounded by people that support them.
Life-affirming social inclusion
Through a preventative model of mental health support, we tackle social isolation by creating spaces where young people belong.
Education & advocacy
We transform communities through LGBTQIA+ training, resources, and digital campaigns that enable others to champion inclusivity.
Youth empowerment
We believe in equipping young people with the skills they need to be at the forefront of driving change.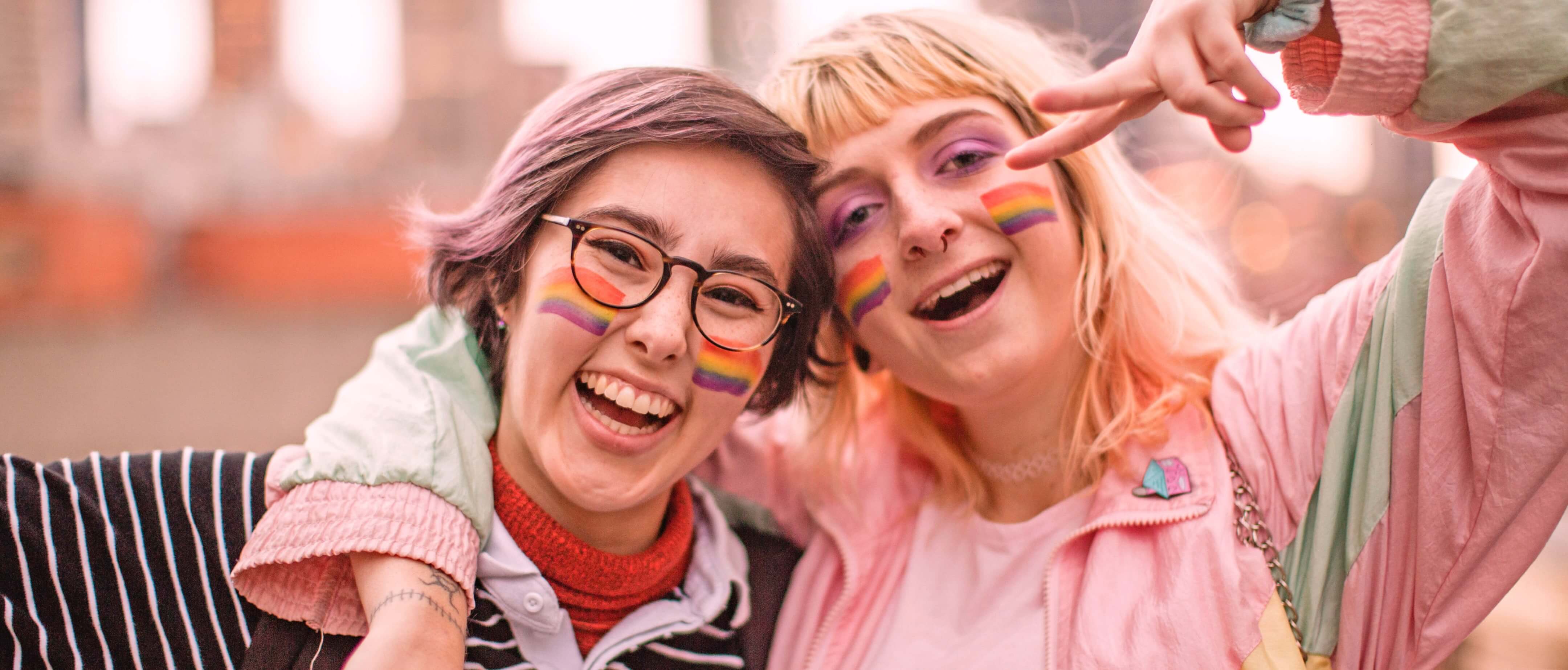 Your donations keep us going
Minus18 Foundation Ltd is a registered Australian charity. All donations are tax-deductible.