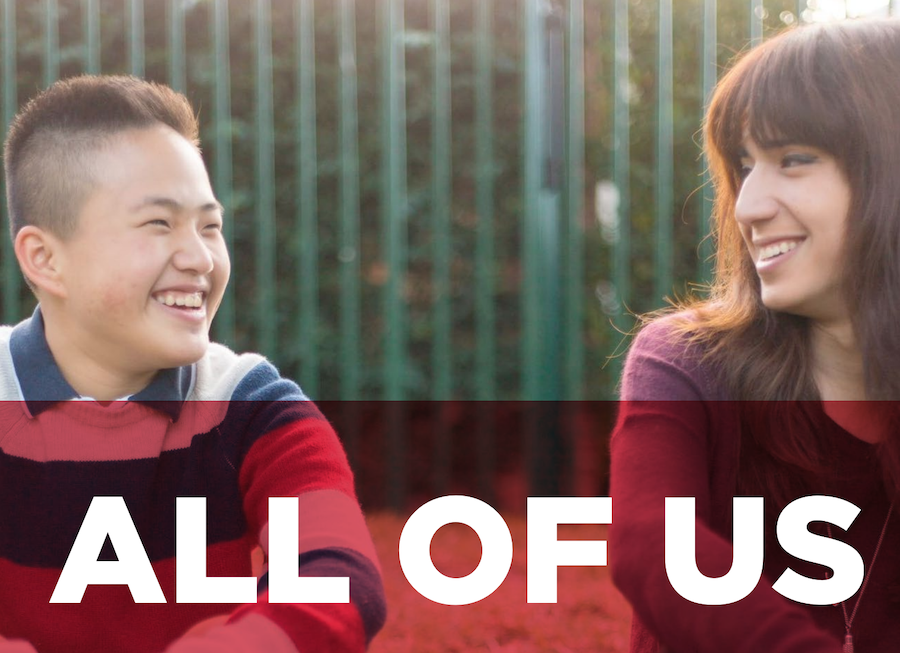 All Of Us empowers Australian teachers to easily discuss gender diversity, sexual diversity and intersex topics in the classroom.
Building empathy through real life experiences of LGBTI young people through lesson plans and short videos that are aligned to the Year 7/8 Health and Physical Education learning area of the Australian Curriculum.
This free resource allows all schools, regardless of experience, location or funding, the chance to create safe and supportive environments.