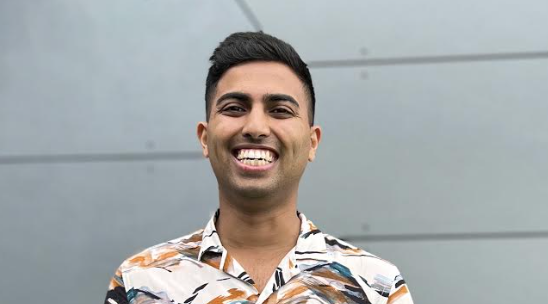 Alvi, Education Team Lead
Alvi (he/him) is a vibrant, outgoing, and queer, champion for good and proud person of colour. Equipped with a friendly face, he's passionate about helping create a more positive journey for queer youth.
He started his Minus18 journey as part of the volunteer crew, assisting on events, at workshops, and behind the scenes at Minus18 HQ. Alvi well and truly levelled up though, quickly being snapped up and is now leading the Education Team.
With a background in finance, and as a CPA at heart, Alvi brings corporate experience to the role, mixed with a passion and enthusiasm for youth advocacy and inclusion for marginalised communities.
Alvi is an active member of the wider LGBTQIA+ community, having graduated from the Victorian Government's LGBTQIA+ Leadership Program and is currently on the Board of Out For Australia who run a national LGBTQIA+ mentoring program. In his spare time, Alvi can usually be found at music gigs, brunching his heart out and exploring the city and its many activities.