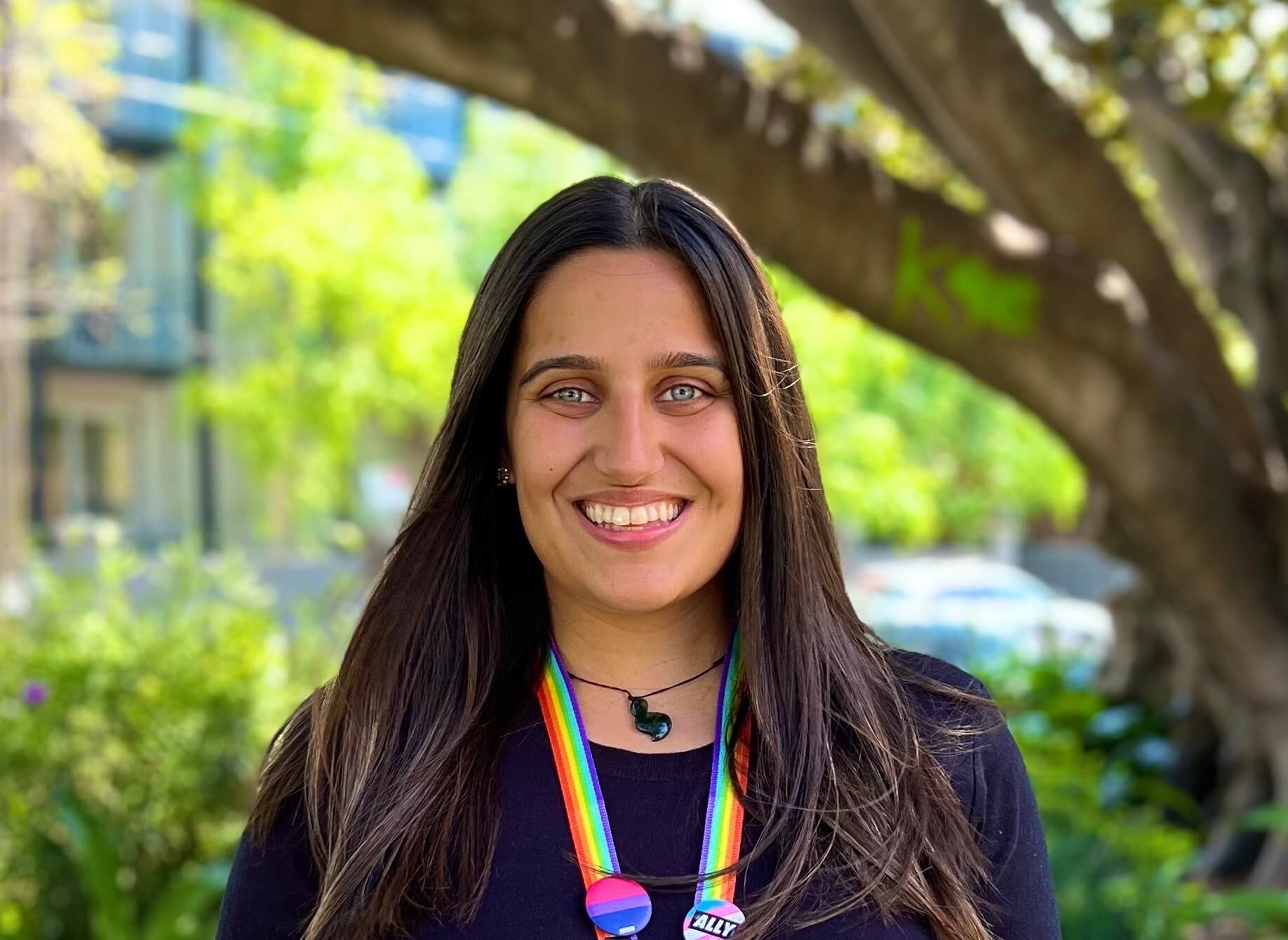 Bec, Sponsorships & Partnerships Coordinator
Bec (she/her) is a second generation Australian-Sri Lankan woman who is deeply passionate about creating safe and inclusive environments for LGBTQIA+ and multicultural youth. She is a vibrant and energetic human, who is also a strong advocate and keynote speaker for the queer community in the sporting sector.
Bec brings to the team an endless passion for diversity and inclusion, with eight years' experience in the sporting industry. In her previous role with the AFL and AFLW, she led the charge in Pride Inclusion. As the first Chair of the Pride and Allies Group, highlights of her experience include developing the first internal LGBTQIA+ inclusion training, and creating safe sporting communities through the AFLW Pride Round. 
She's demonstrated passion for inclusion across many multicultural programs across Victoria; engaging with Federation of Chinese Associations, leading clinics at Chinese English Language Schools and engaging with parents of the Chinese community. Bec is on the Box Hill Hawks VFL and VFLW sub-committee developing a Diversity and Inclusion Action Plan, and continues to drive her passion for welcoming spaces in queer and multicultural communities.
She will always bring her kindness, her love for people, and her team-first culture to the table. Bec approaches every day with devoted passion, care, intellect, and creative mind in her role within the Strategic Relationships Team. Bec is driven to create fantastic relationships with key stakeholders to support Minus18's mission to improve the lives of Australia's LGBTQIA+ youth.