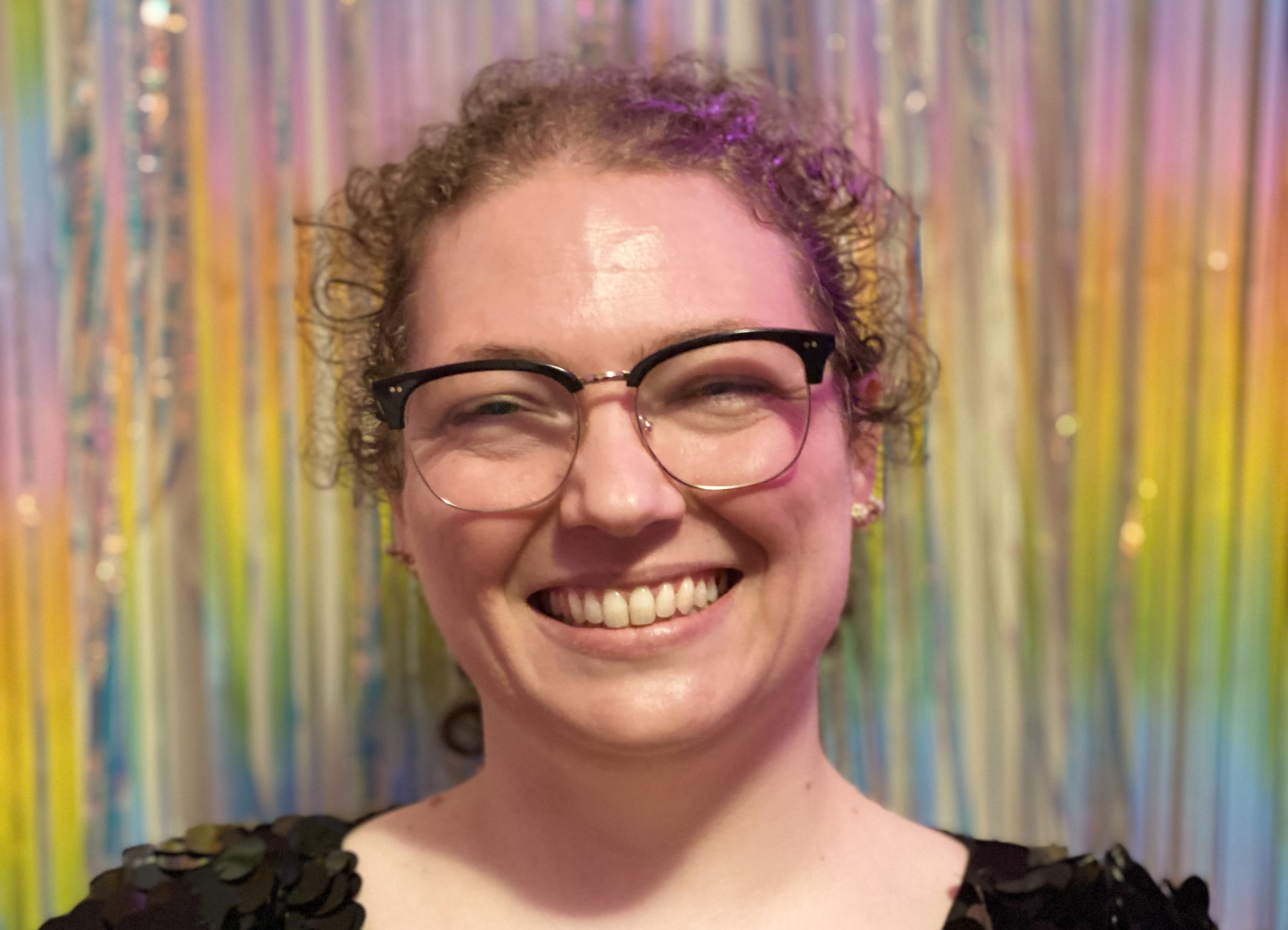 Sarah, Education Bookings Coordinator
Sarah (they/she) is a queer, outgoing, self-confessed nerd with a passion for connecting with people. Growing up in country Victoria, they have a love of music, sport, and helping regional and rural LGBTQIA+ youth.
With a background in event coordination and customer service, Sarah has spent a majority of their working life finding the best way to build fun, productive relationships. Working mainly in the wedding industry, they also have a passion for floristry and love making beautiful arrangements for their friends and families. 
Being a queer kid in country Victoria meant a late start to feeling connected to the LGBTQIA+ community. Since moving to Melbourne Sarah has been involved with shOUT Youth Chorus, and has volunteered for numerous queer events. That feeling of finally belonging led them to discover a strong desire to work within the LGBTQIA+ community. 
Sarah has joined Minus18 as the Education Bookings Coordinator with a passion for educating regional and rural communities to ensure that LGBTQIA+ youth in these areas can feel safe and connected in a way that Sarah wishes they could've had growing up.