Creating the Young Leaders of tomorrow
The Young Leaders program equips LGBTQIA+ youth to build their skills, confidence and social connection – empowering them to be the next generation of leaders.
Aiden
He/She/They
Anthony
He/Him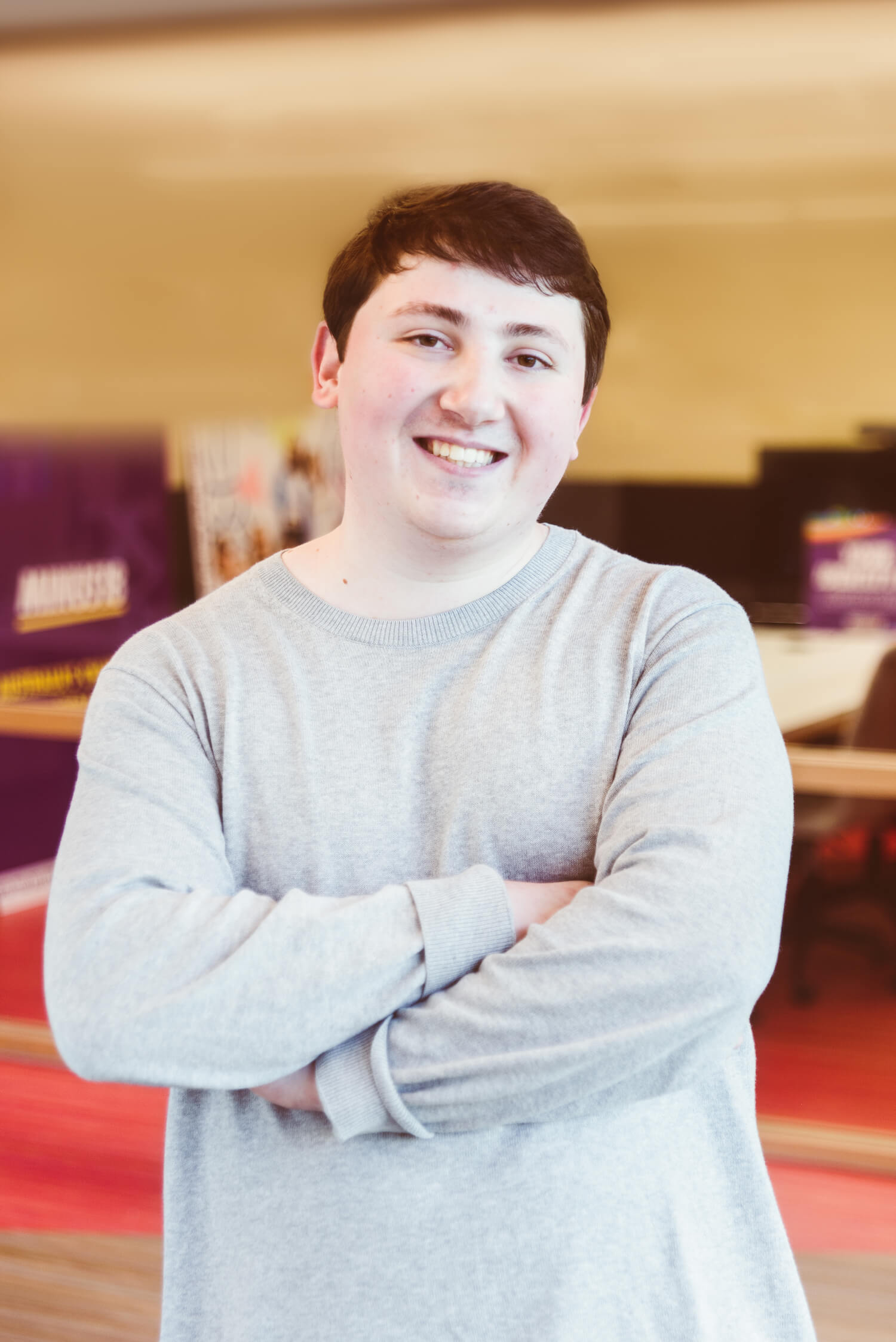 Anthony
He/Him
Hannah
They/She
Harron
He/She/They
James
He/Him
Jayde
He/Him
Justin
He/Him
Keiran
He/Him
Kellin
They/Them
Lili
She/Her
Luka
They/He
Mia
She/Her
Millie
They/Them
Nicole
She/They
Samuel
He/They
Sophie
They/Them
Applications Open Soon!
Applications to join the 2023/24 Young Leaders Program (starting in December) will open soon! In fact, they'll open on October 14 for LGBTQIA+ young people aged 18 to 25.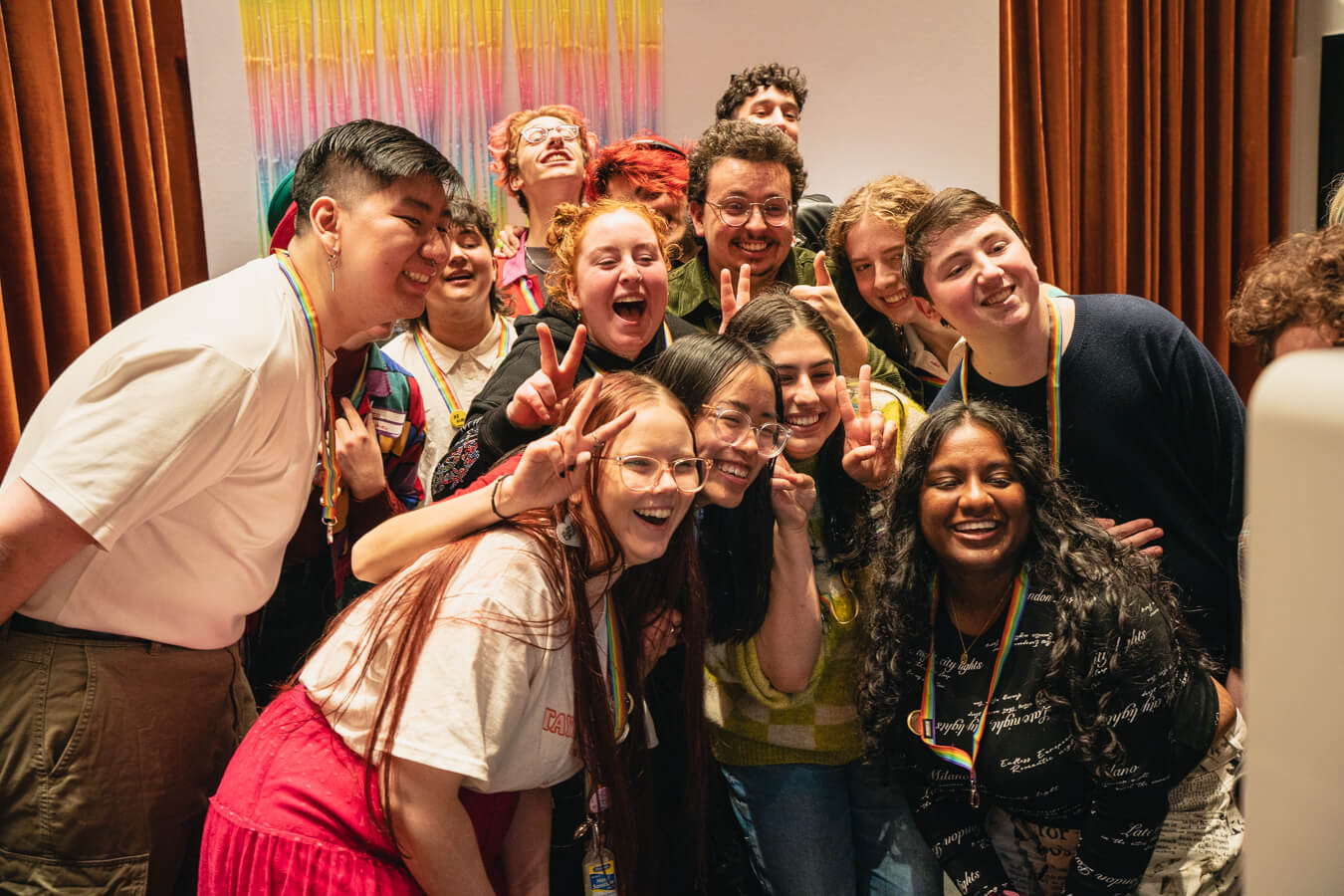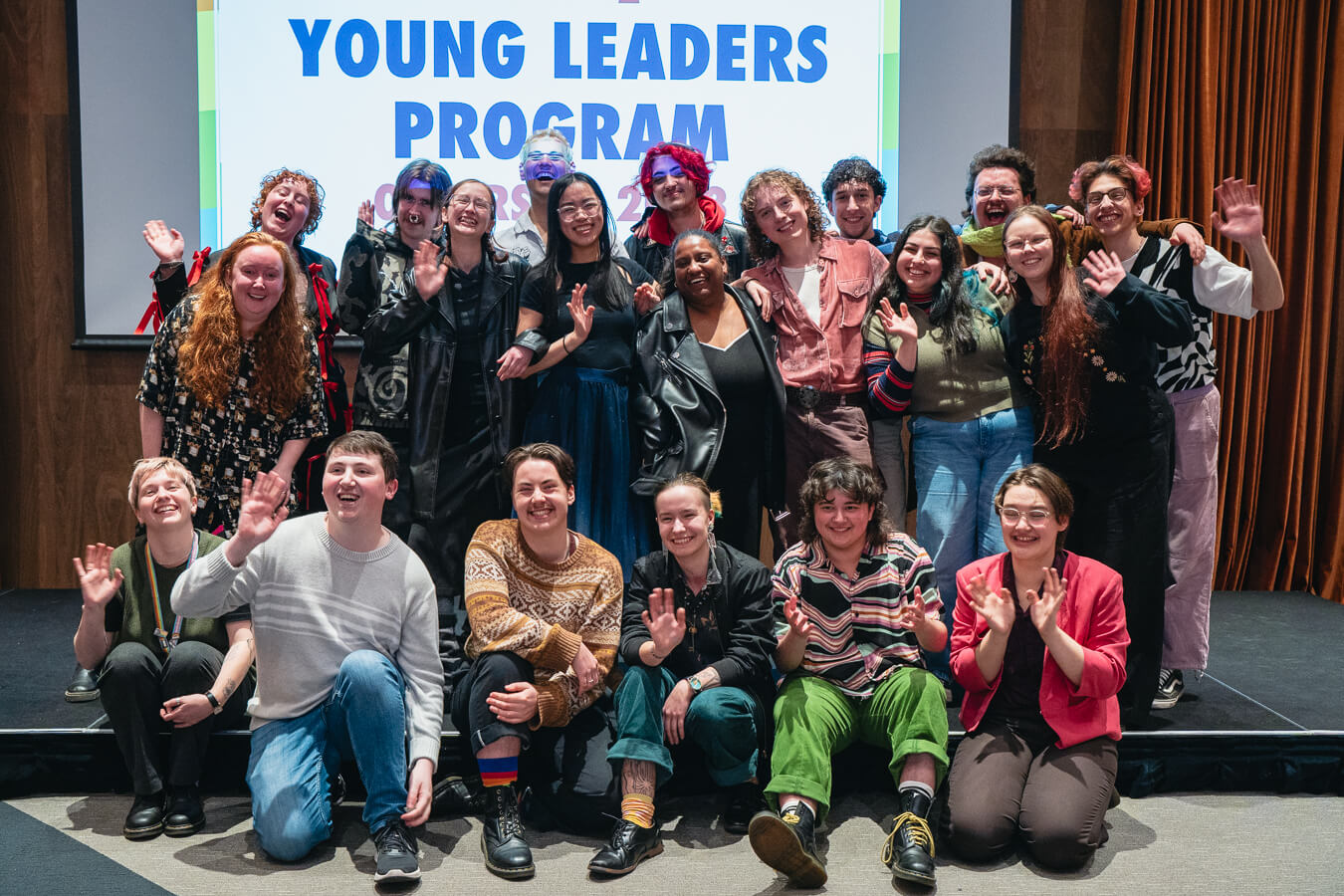 About the Program
The Young Leaders Program is for Victoria-based LGBTQIA+ young people aged 18 to 25 years old. The program runs for 10 months, with fortnightly sessions designed to develop the skills, confidence and experience to inspire the next generation of leaders.
Young Leaders 2021/22 Impact Report
Our first Young Leaders Program was a HUGE success, with impact to match. And now, we're incredibly proud to share with you the first Young Leaders Program Impact Report.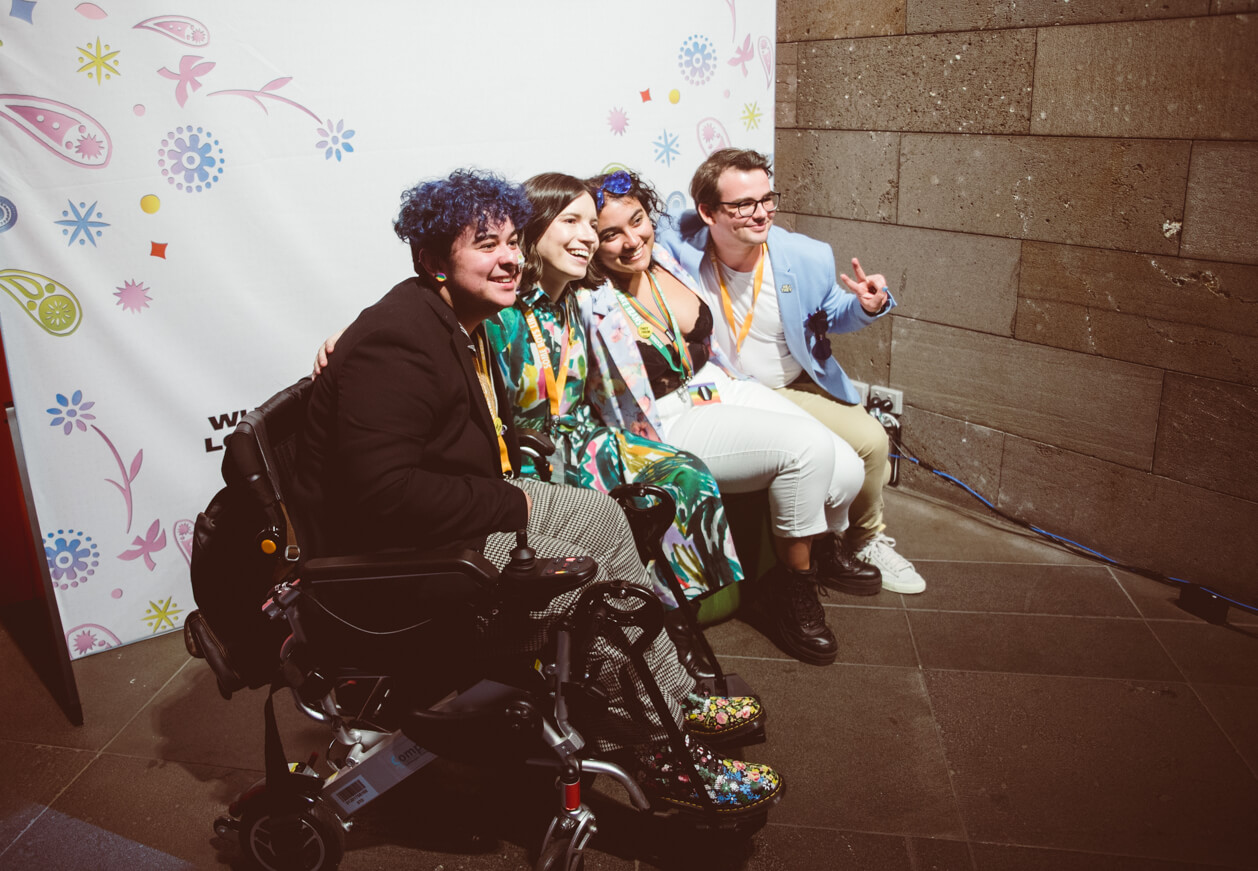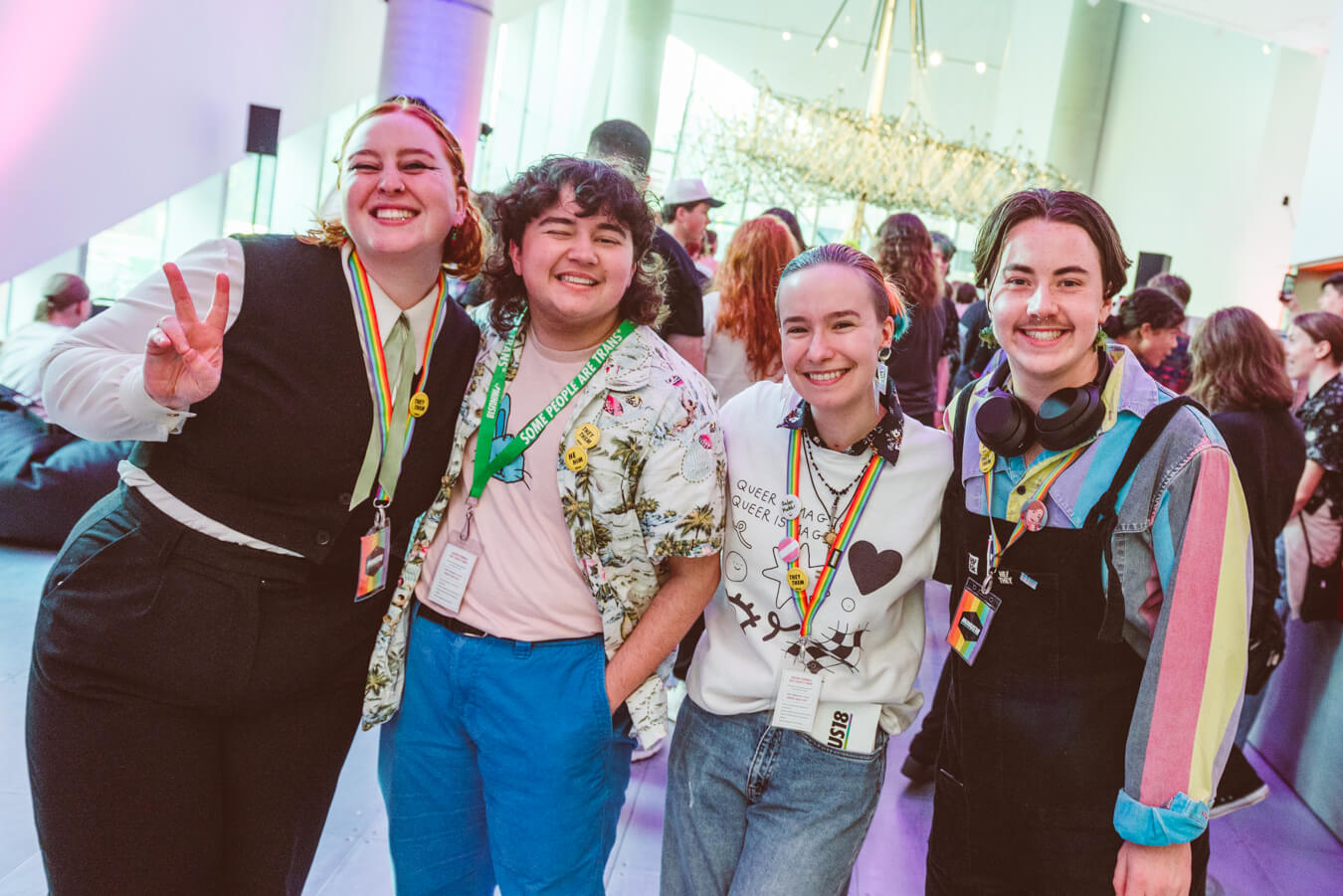 Build your leadership skills
The Young Leaders program is designed to help you understand and find confidence in YOUR leadership style. Build your skills with Minus18 and your fellow leaders, and learn more about the LGBTQIA+ sector.
Learn from LGBTQIA+ legends
You'll learn from the Minus18 team, each other, and a host of leaders within the LGBTQIA+ community – from public figures to legends quietly doing the work and creating change every day.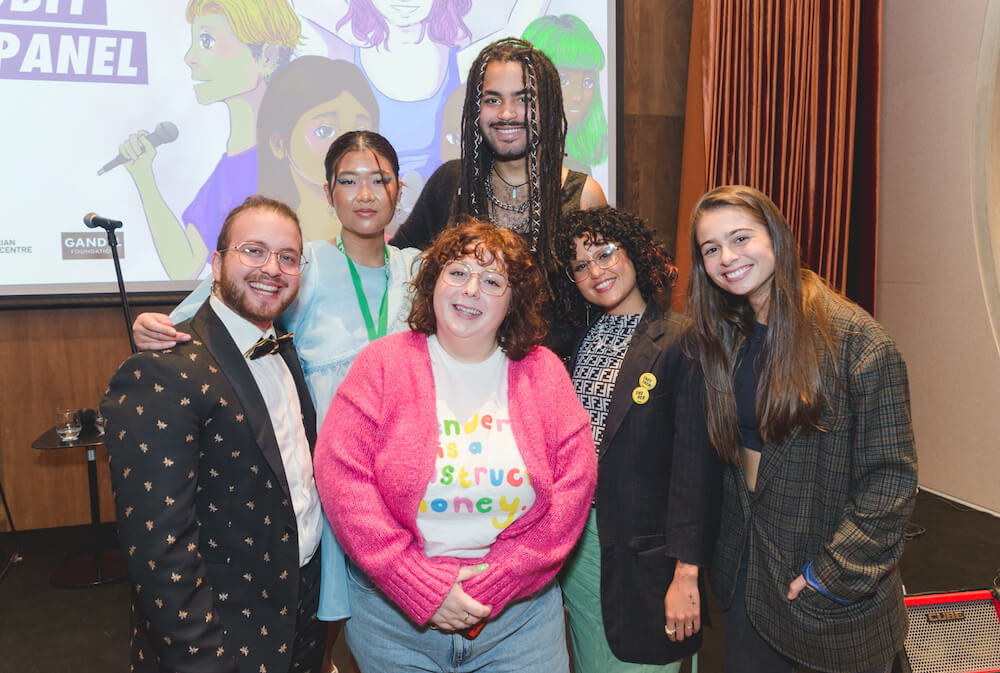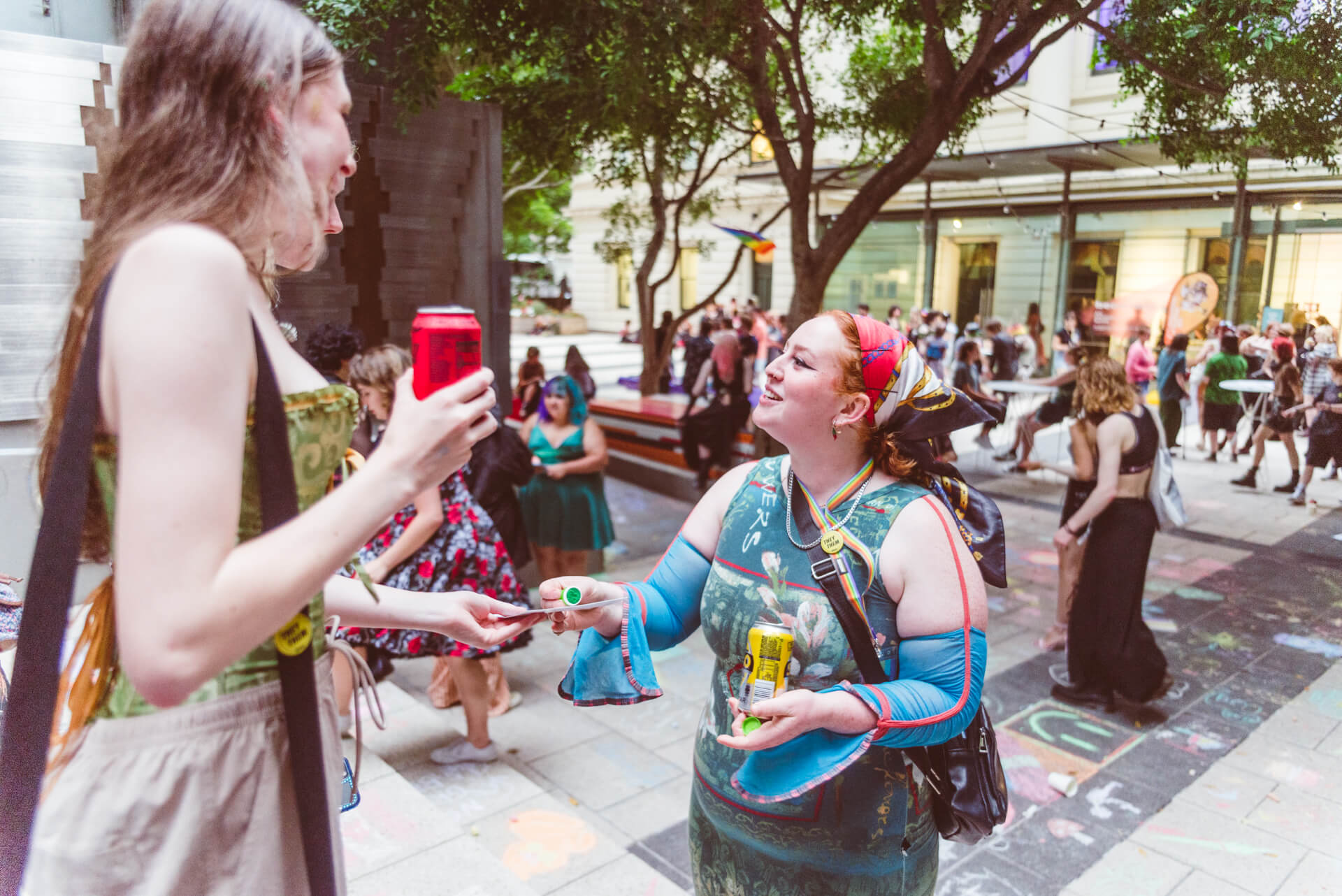 Help deliver life-changing events
Be part of the team that delivers Minus18's life-affirming in-person and digital youth events, including Queer Formal! You'll provide on-the-ground support at events, and implement all those new leadership skills!
Connect with your community
We love up-skilling, but we LOVE new friends and networks. Connect with other Young Leaders and the wider LGBTQIA+ community through interactive, fun, and social QLABs.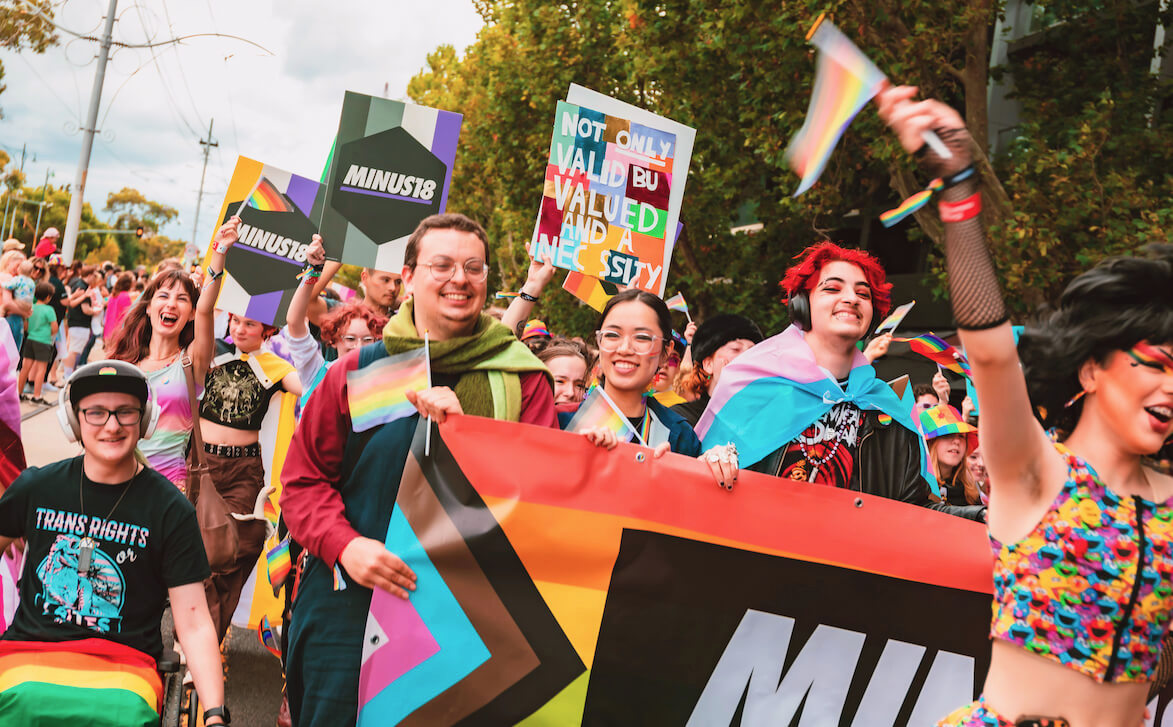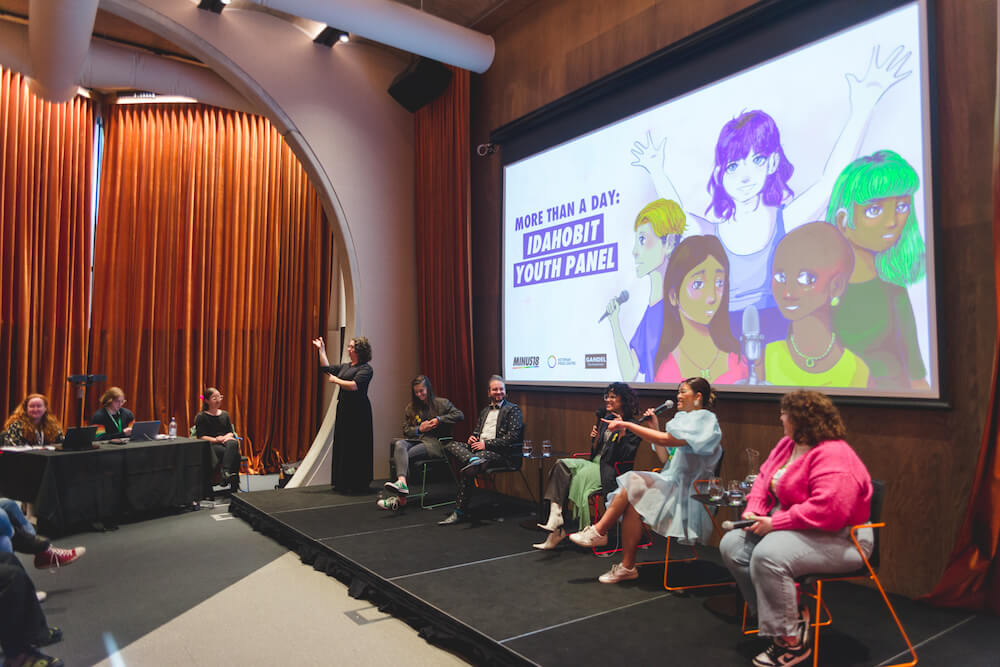 Extra opportunities
You'll have a front row seat to any extra paid opportunities from within Minus18, other LGBTQIA+ organisations and friends of Minus18. Grow your network, experience, and knowledge!
"This program feels like home"
"Minus18 has given me a space that feels like home, where I feel so incredibly comfortable and can be myself." Young Leader alum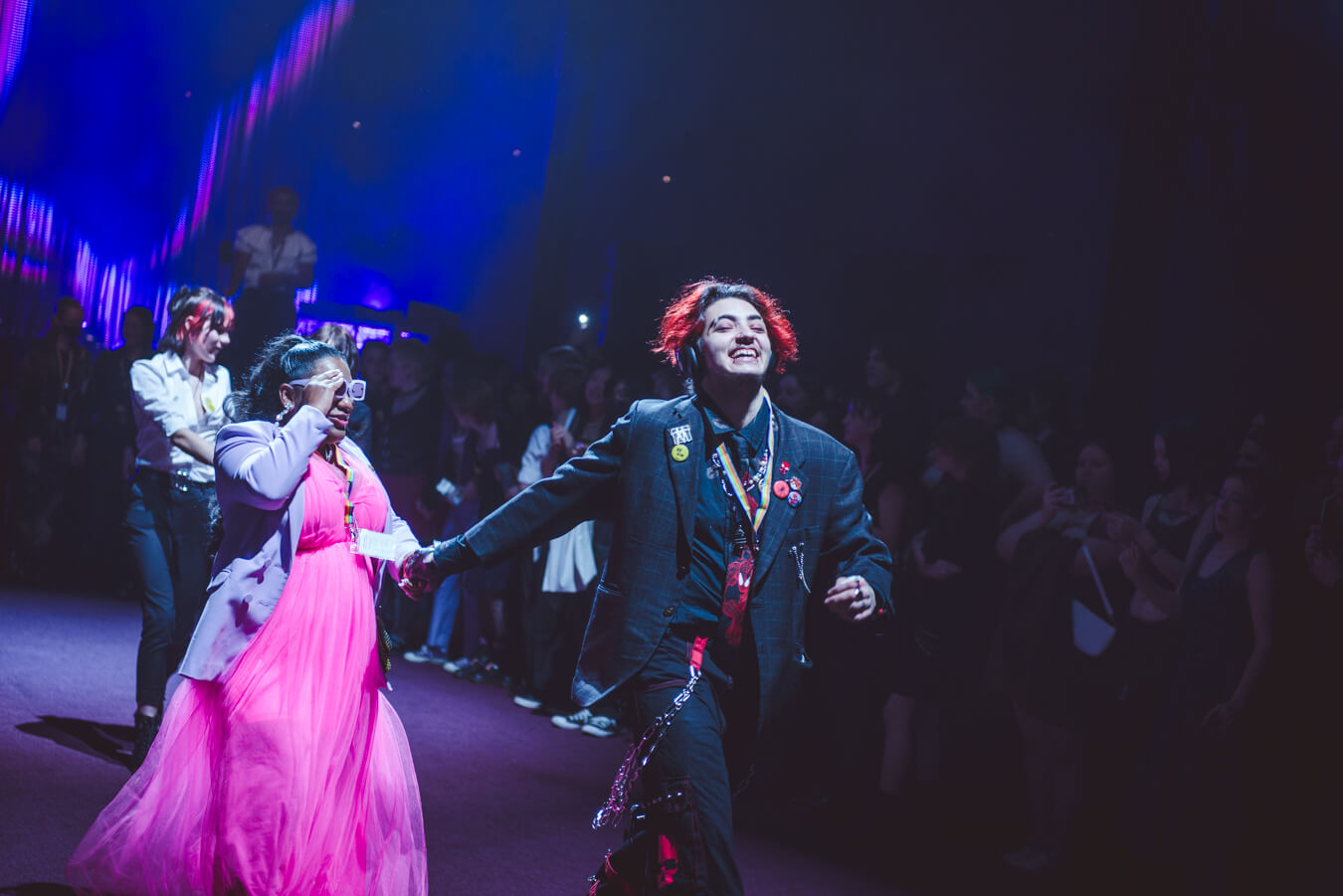 The Young Leaders Program is for LGBTQIA+ young people, aged 18-25 years old. The program runs for 10 months, starting in December and running until about August.
During the Program, sessions are held every two weeks. These sessions (or "QLABs") are designed to develop the skills, confidence and experience to inspire the next generation of leaders – they often feature guest appearances from current local LGBTQIA+ leaders, changemakers, and icons!
Being involved in the Young Leaders Program means you'll play a starring role in bringing Minus18's life-affirming youth events to life, including Melbourne Queer Formal.
Applications to join the next Young Leaders Program – the 2023/24 program – will open VERY soon!
In fact, applications will open on October 14, closing on 12 November 2023. The new program will start in early December 2023. We can't wait! Keep an eye on Minus18's Instagram or our newsletter (join up at the bottom of this page).
You must be 18 or over at the time of application in order to be eligible for the Young Leaders Program. If you turn 18 during the program, unfortunately you will not be eligible – but we can't wait to hear from you next year!
Similarly, as this is a program for folks aged 18 to 25, if you turn 26 during the program then you will unfortunately not be able to apply. Thanks for understanding!
Thinking about applying, but unsure if you can make all QLab sessions? 90% attendance is a program requirement, so you experience the full breadth of the program and its opportunities. Please only apply if you can commit to this!
Minus18's life-affirming events are for young people aged 12 to 19, so there's some overlap age-wise with Young Leaders.
That said, it's important to note that successful applicants aged 18 or 19 will not be able to attend Minus18 events as attendees.
If you'd still like to attend Minus18 events with your pals – rather than playing a starring role in delivering the events – then we recommend applying a year or two down the track!
If you're in Victoria, but outside of Melbourne / Naarm, we'd love for you to apply! A number of our youth events, and a number of QLabs, will be digital. Young Leaders also receive honorariums for each QLAB, in order to cover travel costs.
Keep in mind though, that 90% attendance rate is expected, and that many of our events – including our flagship event, Queer Formal – are in-person. Same goes for a large portion of QLabs.
If you're on the fence or unsure – apply anyway!
To our interstate friends: we hope to have a program for you in the future!
Young Leaders receive an honorarium for every QLAB they attend – this is to cover travel time, and other associated costs.
Young Leaders are also paid for every additional opportunity they engage with. These will vary in size and scope, depending on the engagement, and the org/partner of Minus18 offering the opportunity.
TRAINING & UP-SKILLING
We design sessions that give you the opportunity to understand and find confidence with your own leadership style and to build on the skills you have. We explore how to make spaces more inclusive, and how to stay safe as an LGBTQIA+ advocate. 
These sessions are guided by Minus18 staff and feature special guests from the LGBTQIA+ community who are leaders within their field.
CREATION & IMPLEMENTATION
As a Young Leader, you get to be part of the  team that delivers Minus18's life-affirming in-person and digital youth events. You'll work with the Minus18 Event Coordinator to provide on-the-ground support at our in-person and digital events, and put those new leadership skills into action.
MAKE FRIENDS & CONNECTION
While there's plenty of time to up-skill and learn from expert guests, this is also your chance to make friends and connect with the other young leaders in the program.
Some years ago, it was volunteers who helped us deliver our youth events and youth activations. We've completely reimagined what "volunteering" looks like at Minus18, to put the emphasis on Minus18 providing training, opportunities, and up-skilling to young people.
Basically? The Young Leaders Program, as well as every QLAB, is about empowering YOU, the next generation of LGBTQIA+ leaders.
You'll still be impacting queer young people though, by being on the ground at our youth events – especially Queer Formal – using those new leadership skills!
We get SO many wonderful requests from high school and university students regarding placement opportunities – we wish we could accommodate these requests, but unfortunately we do not offer student placements at this time.
The Young Leaders Program is a similar option for young people aged 18 to 25, although please note it is a 10-month commitment and may not qualify as a student placement.