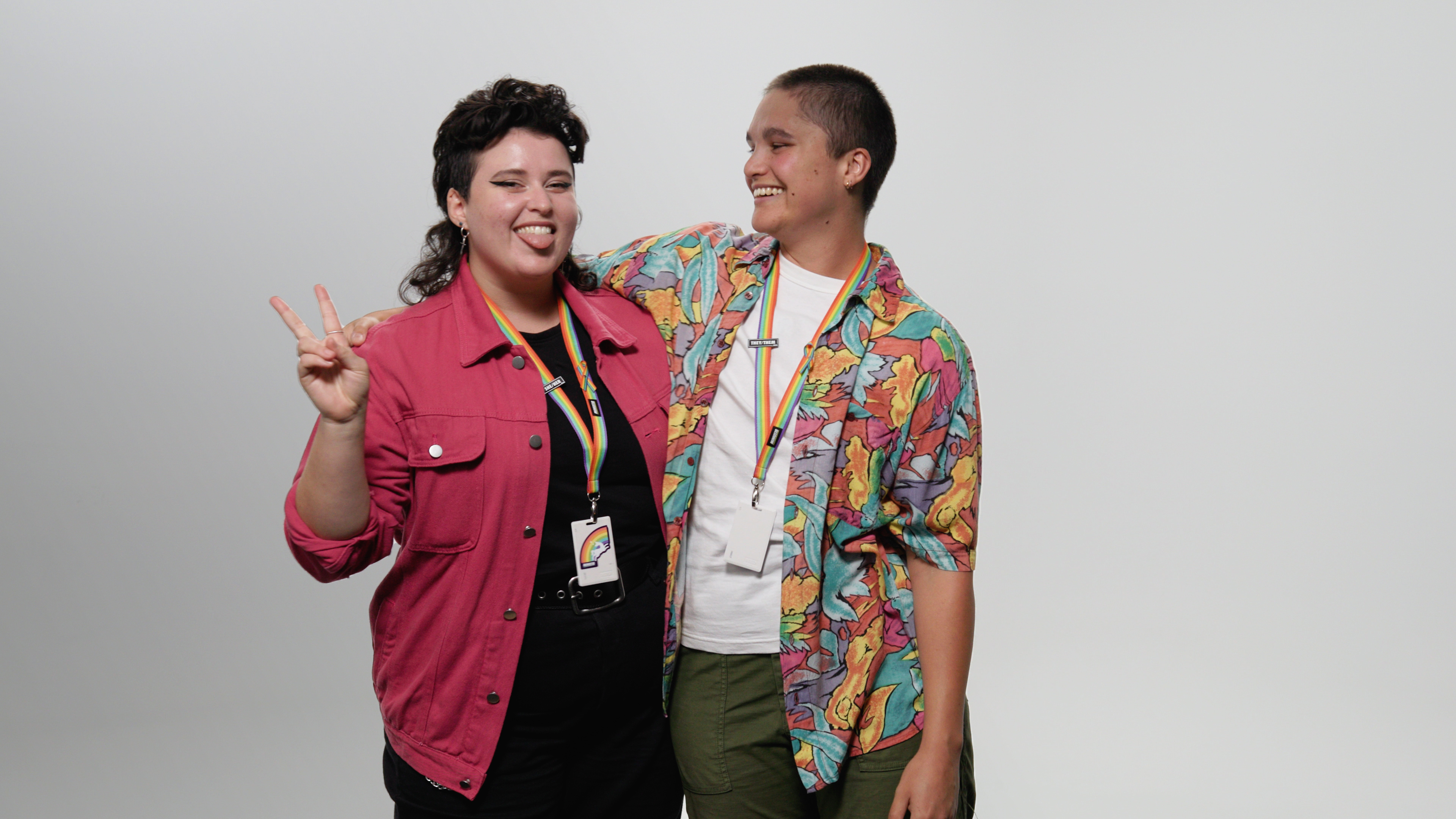 Why Does Queer Visibility Matter?
Today, queer people are represented throughout pop culture – appearing in TV shows, movies and on our radios. We see such a deep representation of LGBTQIA+ people across these different mediums, showing a range of stories and points of view.
But we haven't always had this.
Up until about 30 years ago, being gay was seen as a mental illness, and it was illegal to be gay in Australia only 25 years ago! Of course, as you might remember, same-sex marriage only became legal here in Australia in 2017 – which is only very recent!
These significant changes represent a lot of changes in society, and have led to a breadth of queer representation in our world.
THE BENEFITS OF QUEER VISIBILITY
Even though we are still seeing more queer representation than ever before in pop culture, remaining visible in your community is still super important. 
Visibility isn't just for the celebrities and lawmakers of the world! We can be visible in our community everyday – and you don't even have to be queer, allies can be visible too!
It helps LGBTQIA+ people feel welcome, signalling that it's a safe space for them where their identity matters and they are accepted
HOW CAN I BE VISIBLE?
There are so many ways to be visible everyday. You could:
Display a rainbow poster on the wall – perhaps on a prominent wall that people see when they arrive in your space, like an entrance or foyer.
Pop a rainbow sticker on your laptop for everyone in your classroom to see!
Add a pronoun pin or a rainbow badge to your jacket or school bag
Include your pronouns on your social media profile or in your email signature
Start a pride group or ally alliances at school to make queer people, or any classmates who aren't sure where they fit in yet, feel included
Highlight a queer person in a school assignment and share your research with your classmates and teachers