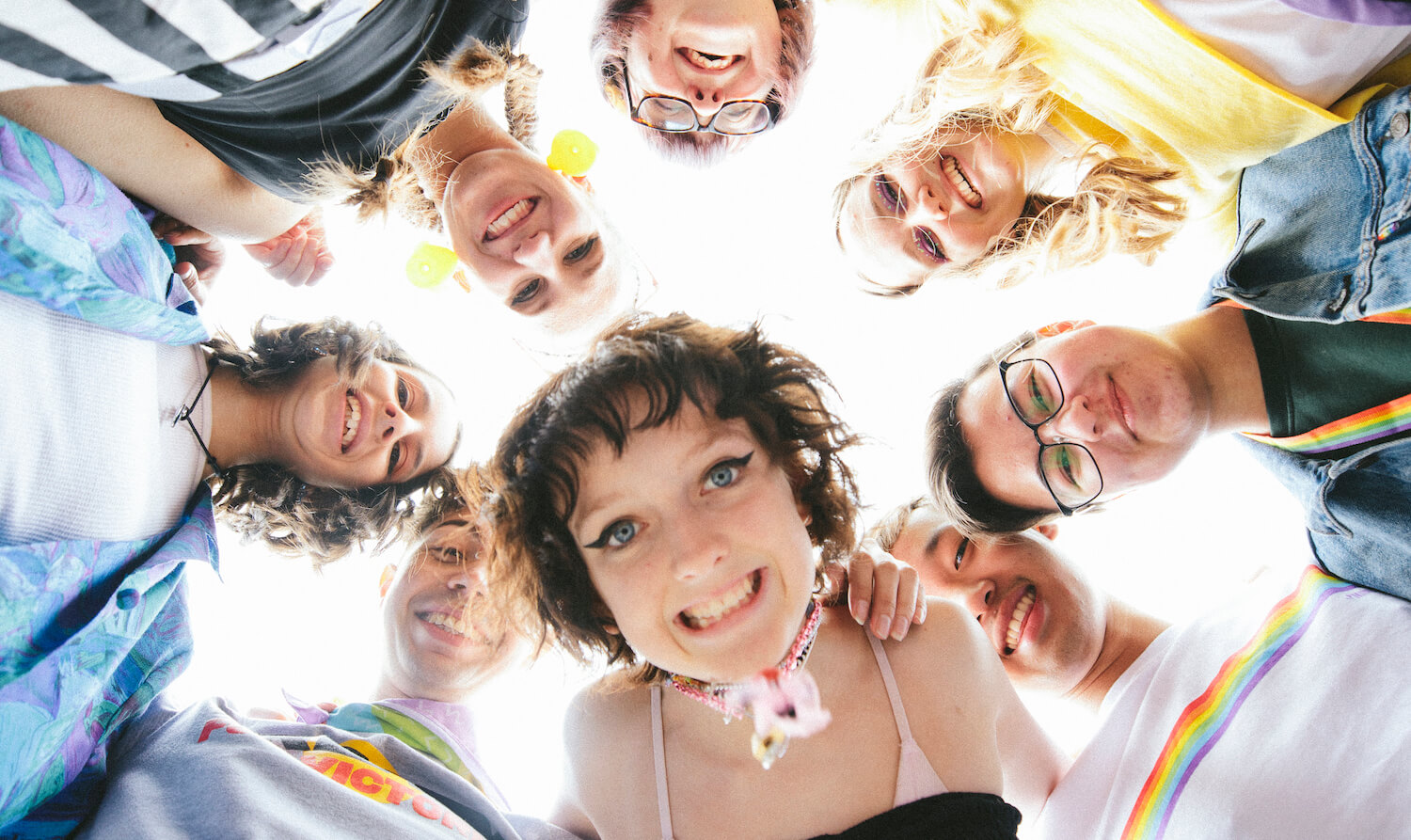 How to be an active LGBTQIA+ ally
Wait, wait. What IS an ally? An ally is someone who supports and advocates for the equal treatment of a community other than their own.
If you're not in the LGBTQIA+ community, you could be an ally to your queer friends and family. If you're a parent, you can be an ally by celebrating and advocating for your LGBTQIA+ child. At work, you can stand out against discrimination and be an ally to colleagues and clients.
But if you are LGBTQIA+, you can absolutely still be an ally – to any part of the community that's marginalised, or for whom you can advocate.
Be visible in your allyship
This one's super easy! Wear a rainbow lanyard to let LGBTQIA+ colleagues and clients know you're an ally. Hang rainbow posters or stickers up to let clients and customers know your space is an inclusive, and safe one. And display your pronouns on your lapel (or rainbow lanyard!) to let others know you'll respect theirs.
Not just on your clothing – you can normalise pronouns by displaying yours in your email signature, in online / Zoom meetings (next to your name), and even in your Instagram bio. It's a small action that has a big impact.
Get involved!
Seriously! As an individual, workplace, team, school, classroom, cohort or organisation, get involved in days like IDAHOBIT (the day against LGBTQIA+ discrimination), Wear it Purple Day, Pride Month, or Trans Awareness Week. It's the perfect opportunity to not only celebrate LGBTQIA+ folks in your lives, but to level up your allyship and champion inclusion too.
Dive into LGBTQIA+ training
One of the most important ways to become an ally, to create new LGBTQIA+ allies, and to change hearts and minds? Via education. No matter your workplace, team, classroom, school or organisation's existing level of knowledge, undergoing LGBTQIA+ inclusion training with trained professionals is going to make a huge difference.
Make lasting impact by hosting a fundraiser
Whether it's during Pride Month, on a day of significance, or just because – fundraising in support of charities and organisations that champion inclusion year-round is a wonderful way of making a lasting impact in your community.
It's also way easier than you might think! Gone are the days of collecting and counting coins – fundraising or making a tax-deductible donation can be done entirely digitally, with just as many feel-good vibes.
Be a trans ally
We're going to shout this one out specifically because it's so important. Even if you're part of the LGBTQIA+ community already, it's more important than ever to stand with trans, gender diverse and non-binary folks. Stand out against transphobia, stay up to date and educated, and be a visible and active ally – especially during Trans Awareness Week!
---------
Remember, being an ally is a learning process – it's something we continue to strive to be. If you get something wrong, that's okay. It's jump important to keep trying, keep educating yourself, and keep getting involved!