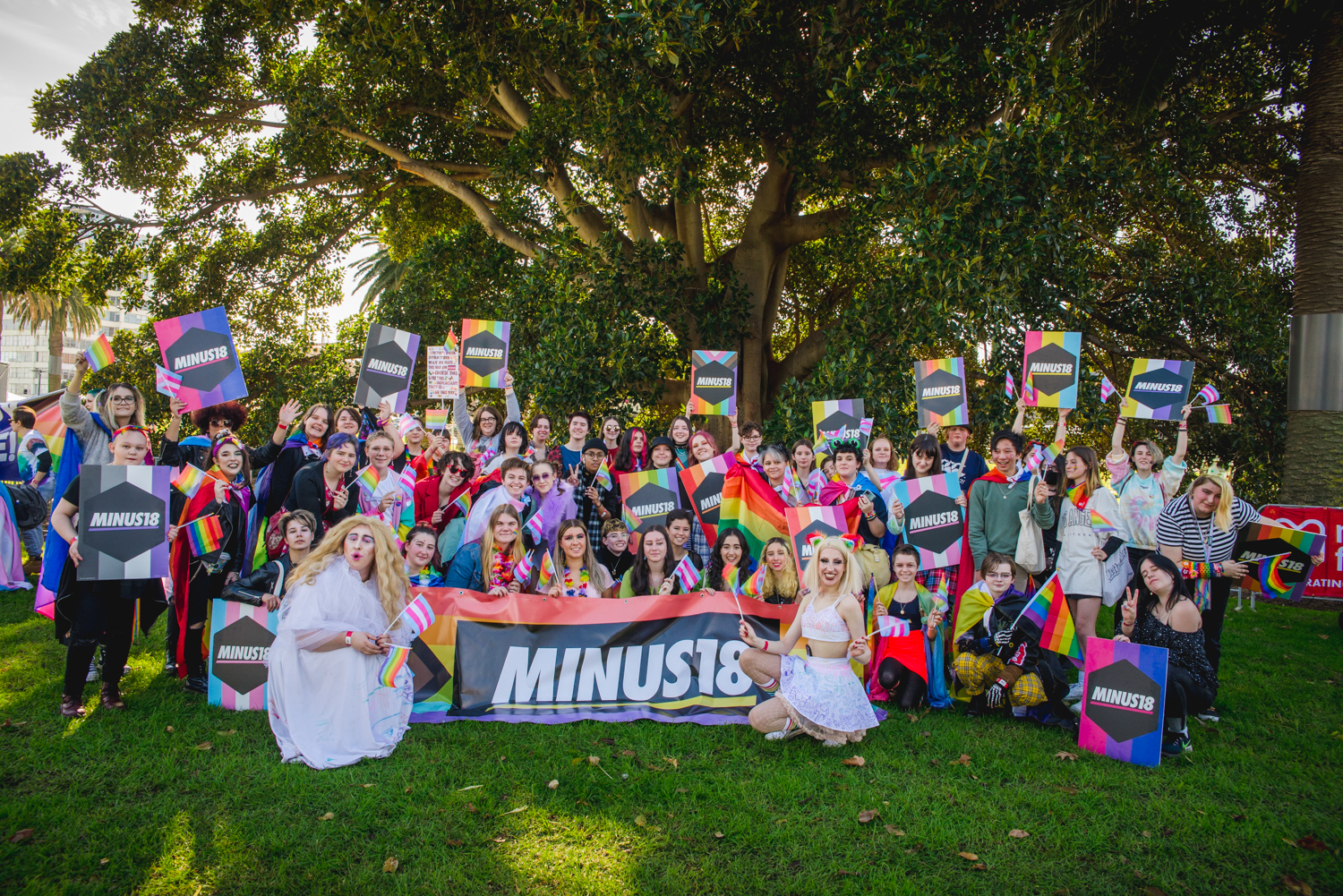 How to fundraise in support of Minus18 and LGBTQIA+ youth
Planning a fundraiser can feel overwhelming, especially the finer details! We've boiled it down to the basics to help you get started fundraising in support of LGBTQIA+ youth and Minus18, and answered some common questions that come up when we're talking to our supporters.
Getting started
Getting started on your fundraising journey is easy! To get the ball rolling on making a difference for LGBTQI+ youth, all you need to do is set up a fundraiser on one of our online platforms - even if you're fundraising in-person.
Using an online fundraising platform takes all the hassle out of fundraising - it collects all the donations, issues receipts for tax-deductible payments, sends the money directly to us, and manages all the reporting. Even better, it means that you don't need to worry about any legal or financial headaches from holding the money yourself, or when it comes to making payment.
Make sure you let us know what you're planning as well - we can't say thank you for your impact if we don't know that you're fundraising! You can reach out and get in touch with us via our contact form.
Please note that we're unable to provide invoices for you to donate once you've fundraised, so if you're running a fundraiser at a school or in a workplace that has specific rules around making payments, make use of one of these fundraising platforms instead.
In-person fundraising
Sign up and set up your fundraiser on Shout For Good, then pick from one of their incredible fundraising solutions:
Create a QR code- donors at your event or in your cafe or business can scan it to make a tax-deductible donation!
Use the Terminal app- take tax-deductible donations on your phone or tablet using the free app
Set up Shout SMS- collect tax-deductible donations via text
Fundraising online
Set up an online crowdraiser on GiveNow, or fundraise with friends on Facebook!
If you're a streamer or an online content creator, then we've got a platform just for you - Tiltify! Set up your fundraiser on Tiltify.
Fundraising through workplace giving or volunteering your time
Want to make an ongoing commitment in support of LGBTQIA+ youth? Get your workplace signed up on one of our workplace giving or volunteering platforms, and give yourself and your coworkers the chance to support Minus18's work on an ongoing basis.
There are a few different options, but each of them either allows you to either donate a portion of each paycheck to Minus18, volunteer your time to support initiatives organised by Minus18 (with your pay for the hours you volunteer dollar matched by your employer), or both!
Benevity - workplace giving, volunteer hours
Deed - volunteer hours
Good2Give - workplace giving, volunteer hours
Promoting your fundraiser
Make sure you post on social media, tag us, and use hashtags like #minus18youth and #LGBTQIA to make your posts more visible. You can also put something up on your website and in your newsletter to spread the word.
It's also a great time to get in touch with us! We can't share every fundraiser on our channels, but we can give you the right tools to make some noise yourself, including images and text to post and share. Reach out and get in touch with us via our contact form.
Collecting donations and making payment
If you've organised your fundraiser through one of our online platforms, then all you need to do is follow the necessary steps to close your fundraiser!
If you've collected the funds yourself, pay via our website and get your tax-deductible receipt! If you're unable to make payment through our donation platform, get in touch with us via the contact form on our website so we can help you out.
Celebrating your impact
Every dollar raised makes a difference, so make sure you share the love and tell everyone all about it! Post on social media, on your website or in your newsletter - don't forget to tag us on Facebook, Instagram, Twitter and LinkedIn!
If you haven't already, make sure to reach out and get in touch with us via our contact form, so we can say thank you and celebrate the win with you! It also means we can send you a certificate to put on display in your business, school or workplace, or simply at home on the wall.
Let's get started!
Hopefully you're feeling inspired to start fundraising in support of Minus18, and make a difference for LGBTQIA+ youth! Head on over to your preferred fundraising platform to get started:
If you're not quite ready to start fundraising, or you'd like to start with something a little easier, then make a tax-deductible donation via our website! You can make a one-off donation, or set up a recurring payment for as often as it suits you.