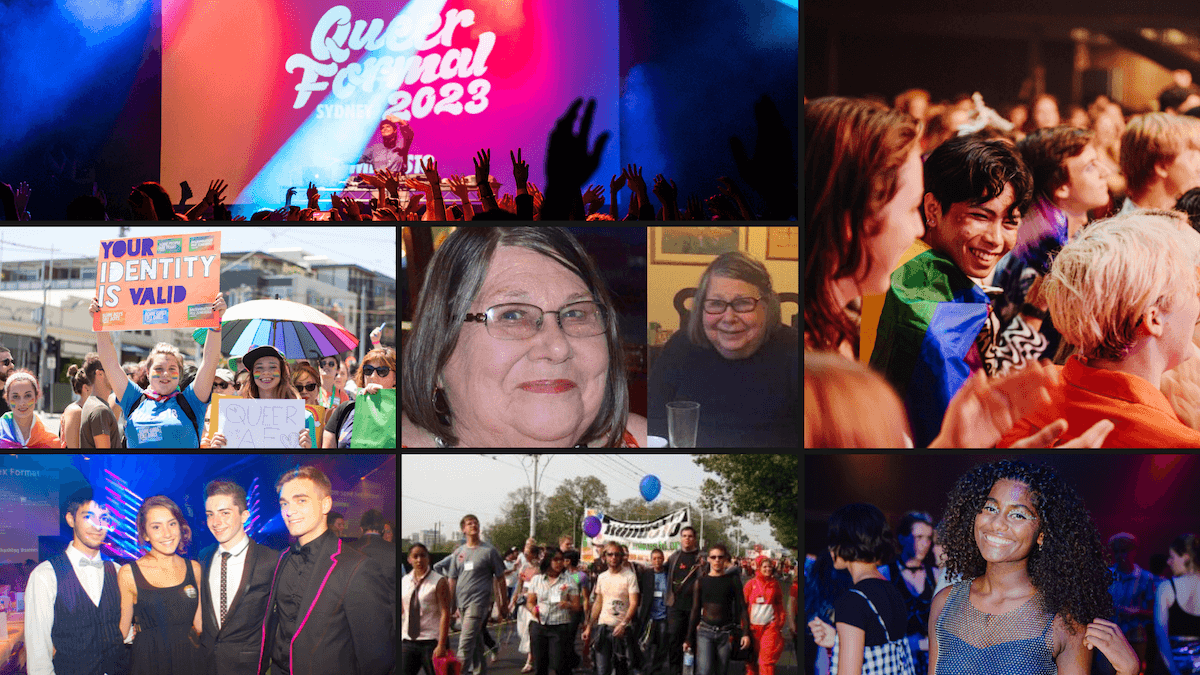 In 2023, Minus18 Foundation will celebrate its 25th anniversary. That's 25 years of life-affirming youth events, resources and peer support for LGBTQIA+ young people and their families, and 25 years of education for the whole community. 
But why was Minus18 founded, and how did Minus18 become the nationally-recognised foundation it is today? 

1998: Minus18 is founded
In 1998, mum and LGBTQIA+ champion Nan McGregor founded Minus18, hosting some of Australia's first underage LGBTQIA+ events. As the proud mum of a gay child herself, Nan recognised that even with a supportive family, LGBTQIA+ young people still faced social isolation – and that it was vital that they could connect with their community and make friends in a safe, positive environment. 
Nan decided to do something about it. With a team of volunteer parents and their children, the first spaces and parties for LGBTQIA+ teenagers were held in Melbourne, known as Minus18. 
2010: The First Queer Formal
In 2010, the first Queer Formal was held: a space for LGBTQIA+ young people to be unabashedly, unashamedly themselves. To bring the date they want, express themselves in the way they want, and to celebrate their identity in a space that's truly welcoming. 
This first Queer Formal set the stage for the 13 years of Queer Formals that were still to come. Since its inception, Queer Formal has been a joyous, life-affirming space for LGBTQIA+ young people to celebrate their identities and make new friends. 
2011: Becoming the Foundation we are today
Due to financial hardship, Minus18 events ceased operation during 2011. As an unincorporated youth group with no secure funding, the future of Minus18 was in doubt. 
Micah Scott, whose life had been changed for the better by the work of Minus18, rallied the support of existing and previous volunteers to lead the creation of the Minus18 Foundation:  Australia's charity dedicated to improving the lives of LGBTQIA+ youth across the country.
It's this foundation – Minus18 – that you know today, born of the hard work and passion of some amazing people and communities in years gone by. 
2012 and Beyond
In the years that followed, Minus18 grew from strength to strength. Queer Formals grew across Australia; the first LGBTQIA+ professional training workshops for workplaces; a festival of ideas for LGBTQIA+ young people; even an LGBTQIA+ workshop tour through regional and rural Victorian communities and schools. 
In 2016, Australia prepared for the national plebiscite on Marriage Equality the following year. This lead up resulted in an increase of groups attacking LGBTQIA+ organisations – especially those who work with young people. The 2016 Queer Formal was targeted by conservative groups, who threatened to protest the event that was designed to help over 500 LGBTQIA+ youth. 

In an affirming display of support and solidarity, a group of "Community Angels" made up of members from LGBTQIA+ community groups, including Rainbow Families, gathered at the Queer Formal to protect and welcome the 500+ young attendees. 
That of course, has been a constant throughout Minus18's history – support from the community, whether teachers, parents, carers, community members, allies, schools, and workplaces. 
2023 & The Future of Minus18 
As we celebrate 25 years, Minus18 initiatives have grown to include a suite of in-person and digital educational workshops and professional training, awareness campaigns, youth leadership programs, and Queer Formals held across the country – along with a robust calendar of in-person and digital events for queer young people.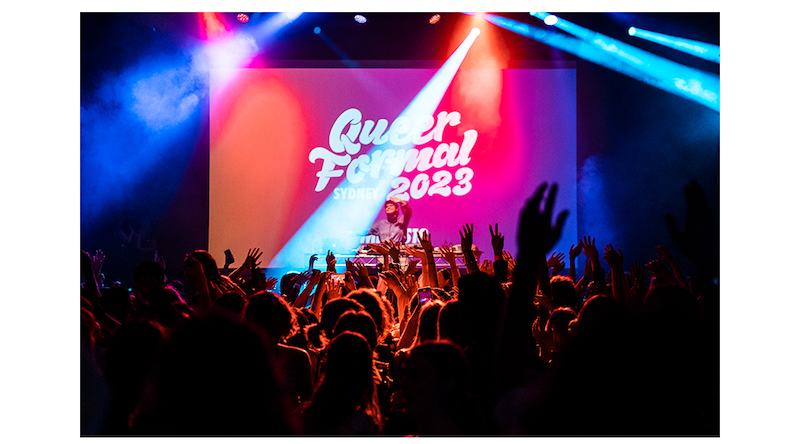 Since 2011: 
78,000 LGBTQIA+ youth have attended life-affirming programs and events 
76,000 people have participated in allyship workshops and training 
6.3 million people have accessed free digital resources on identity and allyship.
The future's looking bright – just take a glance at our Strategic Plan to see the scope of what we plan to achieve, and our Theory of Change to read more about why we do what we do. 
Of course, none of this is possible without you, our incredible community of supporters. Whether you're a parent, an attendee from years gone by, a teacher, member of the community, or a passionate ally – we can't thank you enough for your support over the years.