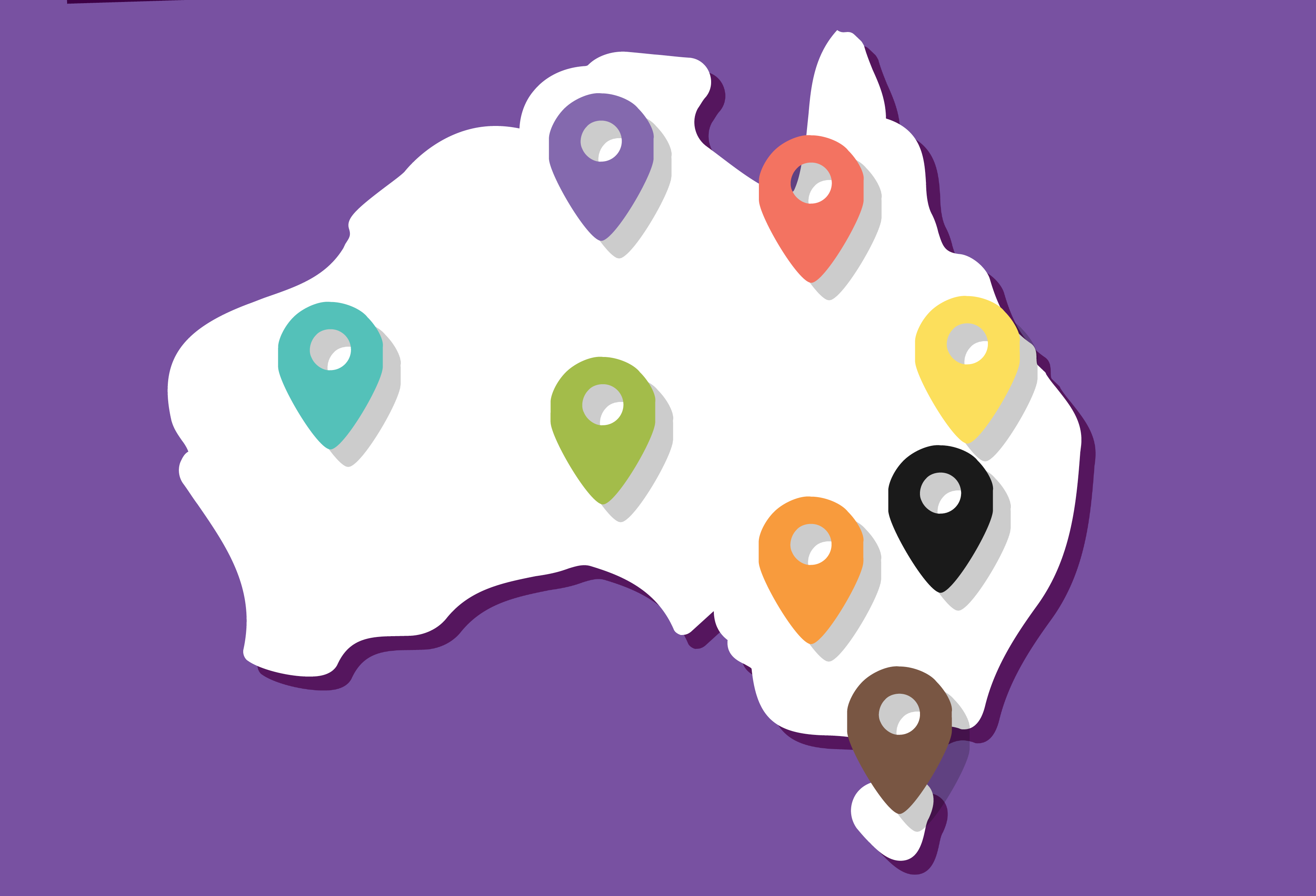 Your June donations will create FREE regional & rural LGBTQIA+ workshops
It's Pride Month, it's EOFY – and that's all the reason we need to dedicate your tax-deductible donations to providing free LGBTQIA+ education to regional and rural schools and community orgs.
Simple as that.
We've dipped our toes in projects like this before, with our Queer Out Here project + report, and similar projects in specific locations – utilising grants, and funding from previous partners.
This time though? We want to make free LGBTQIA+ education available to regional and rural students, teachers, and organisations ANYWHERE in the country. So every June donation is going straight to just that.
Why this? Why now?
Put simply: because there's a need for LGBTQIA+ education in regional and rural Australia. During the creation of Queer Out Here, 78% of students and teachers reported witnessing regular negative comments about LGBTQIA+ people at their school.
And we discovered that 88% of LGBTQIA+ youth want their teachers to more actively stand against negative language and behaviour.
But you know what? During that same Queer Out Here education drive, 98% of teachers reported feeling more confident standing up to bullying or harassment towards an LGBTQIA+student after attending Minus18 training. And 99% of teachers reported feeling more prepared to us LGBTQIA+ inclusive language after their training.
So why wouldn't we make a commitment to provide this training for free?
The impact of YOUR donation
Every donation made during June via our website (GiveNow), single, recurring or a Crowdraiser, will go towards providing free LGBTQIA+ education to regional and rural schools and community orgs.
We're aiming to raise $60,000 ... which is huge. But if we reach that goal, we'll be able to deliver 35 to 40 workshops to students, teachers, and community orgs. That'll be over 2,000 (and up to 4,000!) folks attending these education sessions. And if each of them rallies even 10 people in their lives? That's 40,000 people impacted and reached.
We'll be delivering these digitally (with the possibility of some in-person delivery in Victoria), so location is truly no object. Our digital education is live, interactive, and fun – so it's perfect for young people as well as adults.
But for now though? We need to raise those funds! Make a tax-deductible donation today. Whether you're celebrating Pride Month, getting around the end of the financial year, or doing it to support a regional / rural family member or friend – we can't thank you enough.
Let's do this!