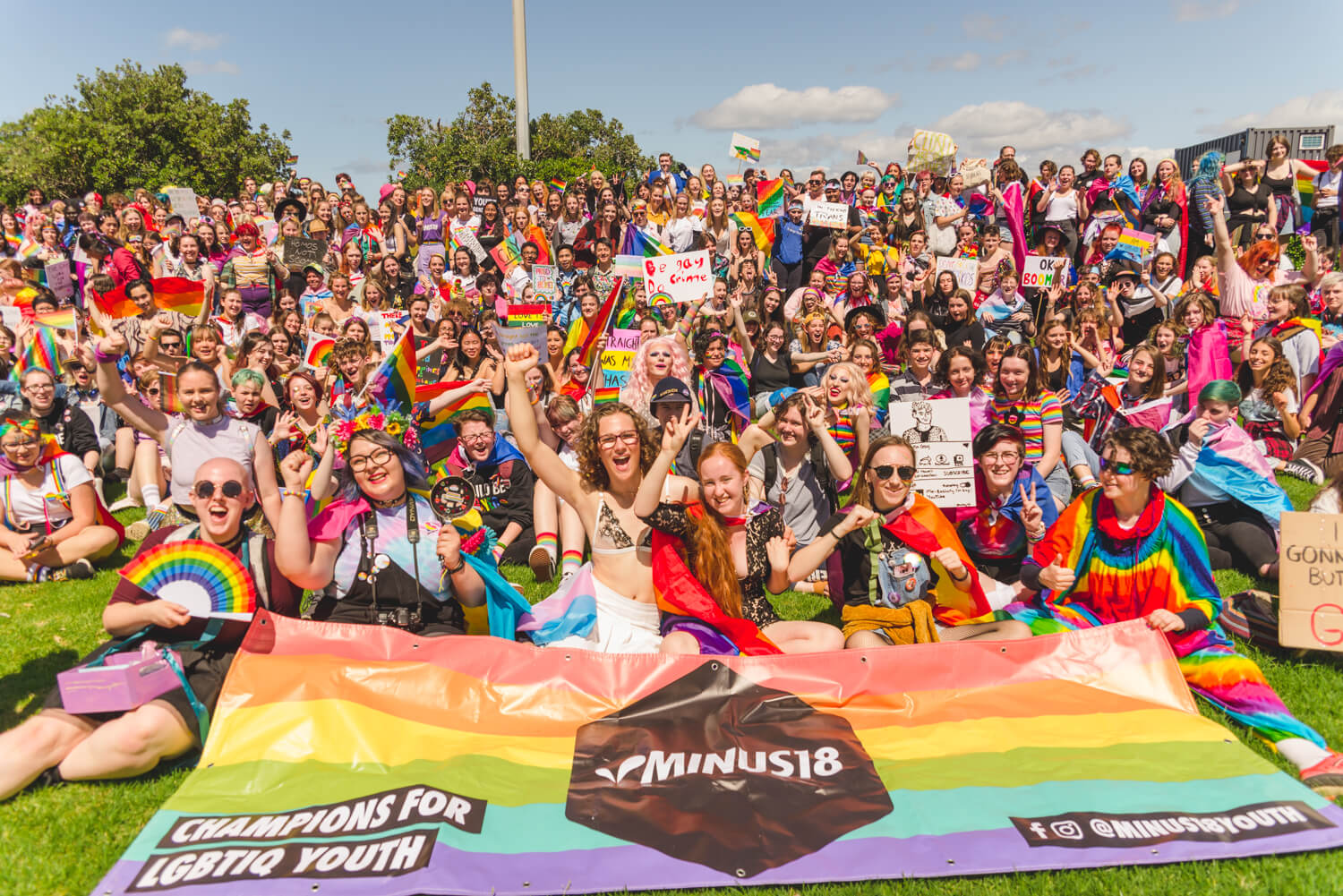 LGBTQIA+ Youth Consultation Reports
Here you'll find a collection of Australia-specific consultation with LGBTQIA+ young people, from Minus18 and from around the Australian LGBTQIA+ and research communities. Use these reports accompany or inform your grant applications, program development or research.
Writing Themselves In 4
This is the largest ever study on the experiences of LGBTQA+ young people aged 14-21 in Australia. In 2019, the Australian Research Centre in Sex, Health and Society (ARCSHS) at La Trobe University asked 6,418 LGBTQA+ people aged 14 to 21 about their experiences with education, homelessness, harassment, assault, mental health, community connections and more.
Young & Queer
Young LGBTIQ people are in desperate need of opportunities to have a say on the issues that matter to them – and to be actively engaged with and involved in decision-making processes. The Victorian Government enlisted Minus18 to produce the Young & Queer Report, a consultation report on the experiences of 120 LGBTQIA+ youth, and the solutions they propose for a better future.
Queer Out Here
Minus18's Queer Out Here Report is a unique look into LGBTQIA+ experiences in regional and rural schools. What does it mean to be a student or teacher in regional Australia, and what support is needed for LGBTQIA+ youth?
Minus18 Digital Events Guide
Like most organisations, when COVID-19 hit, we really didn't know where to start or what to do. How do you create and deliver a great digital event for LGBTQIA+ youth? We created a guide to empower community groups, schools, youth workers and LGBTQIA+ organisations, filled with our learnings and research during COVID-19 – and a consultation with our youth community.
Next Generation: Pride
The Victorian Pride Centre will be a hub for LGBTQIA+ services and a space for all members of the community to come together. In order to include the youth voice in creating safe and inclusive spaces for all, Minus18 and the Victorian Pride Centre launched Next Generation: Pride; a project that explores and presents the ideas, perspectives and priorities of LGBTQIA+ youth looking to feel welcome in a community space.