Life-changing events
Minus18 events are fun, safe, and full of LGBTQIA+ pride! Dance parties, social events and our Queer Formal – they're all a place to be yourself and make new friends.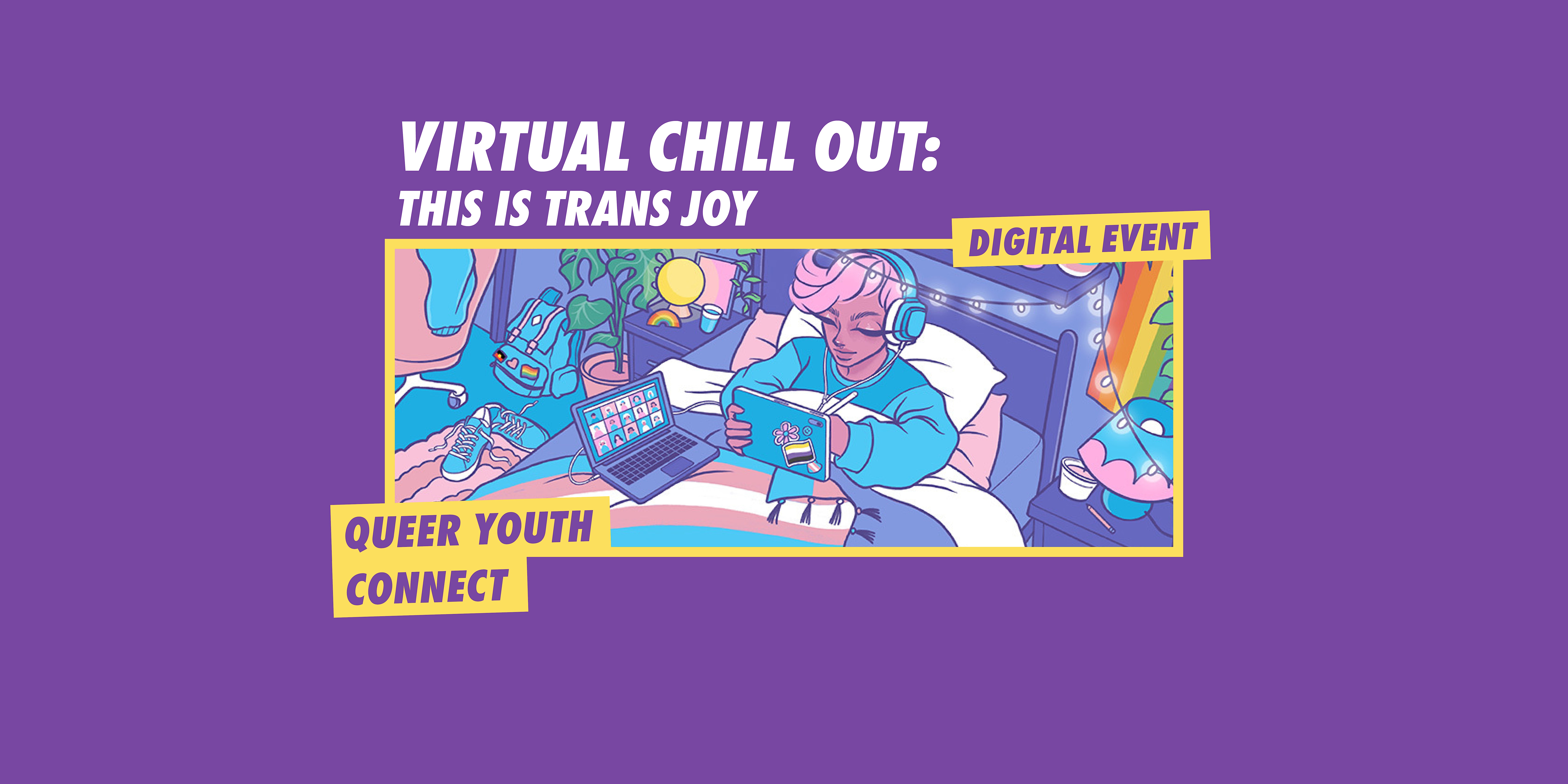 MINUS18'S VIRTUAL CHILL OUT: THIS IS TRANS JOY
When

November 30, 2023 5:00 PM

Cost

Free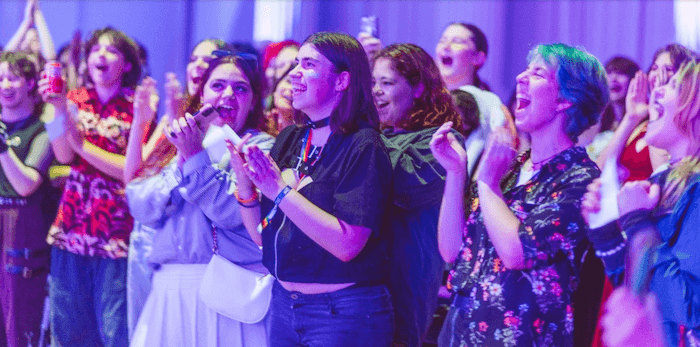 Night at the Museum: LGBTQIA+ Youth Party
When

6.30pm Saturday 27 January

Where

Immigration Museum, Melbourne / Naarm

Cost

Free!
Want to perform at an event?
Sign up today!
We're always on the hunt for youth performers to be a part of our events. If you're a musician, DJ, dancer, drag artist or anything in between, we'd love to hear from you.
In three words? So much fun!
Our events are filled with good vibes, new friends, and queer pride. Coming to your first Minus18 event can be pretty daunting though, so getting the courage to come along in the first place already makes you a legend!
Generally, our dance parties will include a DJ and some performances, with heaps of space to dance. We'll always have a chill-out space too, for when you want a quieter moment.
The Minus18 Queer Formal is held in Melbourne, Sydney and Adelaide every year, and it's basically the sparkliest night of the year – a school formal for LGBTQIA+ young people.
Our events are for young people between the ages of 13 and 19 (inclusive). It's always good to double check on the event here, or on Facebook though.
Our events aren't just for queer youth, and you don't have to be gay or trans to come along. If you're unsure about your identity, or you just want to have fun, you're more than welcome to come.
And of course, you're always welcome to bring a supportive friend along with you – the more, the merrier!
Navigating through and across the city can be tough, especially if you're spending a long time on public transport. Before our events, we'll always provide a guide to the best way to get there, via email and on Facebook.
On the day of the event, our team will also do a station pick-up from the nearest train or tram stop, just to take the stress out. We'll send out details via email, Facebook and Instagram. It's also a great way to make new friends before the event!
LOTS of people come by themselves to Minus18 events (enough for us to write this section!). And at every single event a huge portion of attendees will be coming along for the first time. Which means there are HEAPS of people ready to make friends.
Our crew and volunteers try really hard to make sure everyone's feeling comfortable. They'll be on the lookout for friendships to facilitate, and to ensure no one looks lonesome.
If that's not enough to convince you, we post all our events to Facebook (FB.com/minus18youth/events), so you can opt in and let others know you're going.
Minus18 events are a place where EVERYONE belongs. Check each event for specific accessibility information, as it can change venue to venue.
That said, EVERY one of our events are:
Gender neutral! We'll always ask your name and pronouns, and toilets are gender-free.
Wheelchair accessible!
Strictly free from racism and queerphobia (duh!)
Private! If you don't want your photo taken, that's so okay.
And you can contact us if you have specific access requirements and we'll do our best to sort you out.
A huge and valid concern at events is safety. We've been running events for over 15 years, and we're supported by the Victorian Government – who recommend us as safe and essential.
All our events have:
Youth workers to make sure everyone has a safe and supported experience.
Trained security and First Aid at events with more than 50 people attending.
Strict rules ensuring all events are drug, smoke and alcohol-free.
Strict policies ensuring all volunteers and staff comply with child safety laws and checks.
We get loads of questions from parents, guardians and carers regarding the safety of our events. If your questions weren't answered in the section above, that's okay – we've created our own FAQ page just for you!
And if you still have questions, you're more than welcome to contact us to chat through any concerns you might have.