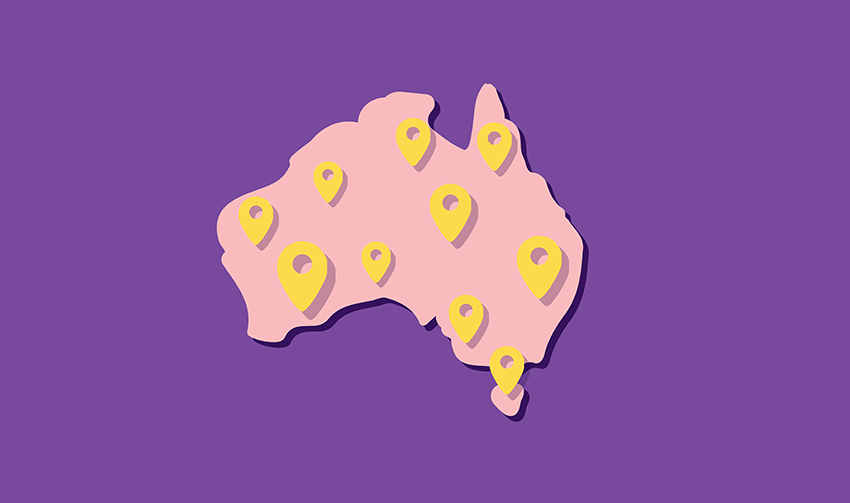 Free LGBTQIA+ Workshops for Regional & Rural Communities
Minus18 is funding free digital LGBTQIA+ inclusion education workshops for regional and rural schools and community organisations across Australia!
This is not a drill: our Education Team will deliver online LGBTQIA+ professional training (or a youth workshop!) to your school, community group, council youth group, completely for free – no strings attached.
We have the funding, now we just need to book the groups!
Do you fit the bill? If so, register your interest now.
These workshops are for schools, community groups, community services, councils, youth groups, not-for-profits
Group must be based in a regional / rural community – anywhere in Australia
Minimum of 30 people in your group
Note: Sessions will be delivered digitally (live, with loads of interactivity), ideally before June 2022
Or, keep reading to find out a little more about the initiative.
This sounds too good to be true. What's this initiative all about?
Minus18 (that's us!), Australia's largest youth-driven LGBTQIA+ organisation, has dedicated $60k+ of funding to digitally deliver LGBTQIA+ inclusion education to regional and rural schools and community organisations across the country.
That is, training for teachers and school staff, workshops for secondary school students, as well as workplace training and keynotes for councils, community organisations and not-for-profits.
Spots are limited.
Who is this for?
This is for any regional or rural: school, community org staff team, community service, student cohort, or youth group – no matter their existing level of LGBTQIA+ knowledge.
You could be seasoned champions of inclusivity and diversity, or you could be just beginning to dive in and build up your collective knowledge.
Where did the funding come from?
The community! After the roaring success of a project providing free education to WA, SA and QLD, we decided to undertake a similar project – albeit one funded by us, so we wouldn't be constrained by location or external requirements.
So, during Pride Month (June) of 2021, we asked the wider community of Minus18 donors, supporters, well-wishers and friends to make a donation to support this new program.
The result? $61,098 in donations, to fund 41 completely free workshops for regional and rural communities ANYWHERE in the country.
Why should our group book these free LGBTQIA+ workshops?
Because equipping your community with the knowledge and skills to stand up to discrimination is life-saving stuff.
Put simply: there's a need for LGBTQIA+ education in regional and rural Australia. During the creation of our Queer Out Here report, 78% of students and teachers reported witnessing regular negative comments about LGBTQIA+ people at their school.
And we discovered that 88% of LGBTQIA+ youth want their teachers to more actively stand against negative language and behaviour.
But during that same Queer Out Here education drive, 98% of teachers reported feeling more confident standing up to bullying or harassment towards an LGBTQIA+student after attending Minus18 training.
Read our article, 7 reasons why LGBTQIA+ training is important for teachers.
Why entrust Minus18 to deliver this education?
It's what we do! As trusted rainbow tick education providers, our dedicated workshops team deliver workshops all year round. And since Covid hit, we've been delivering digitally – all over Australia.
Our adult training sessions are judgement-free spaces in which to workshop real-life scenarios relevant to your team. Participants leave with an actionable toolkit for promoting inclusivity and diversity, and standing up to discrimination.
And our youth workshops? They focus on establishing a fun and supportive environment for learning. And since we're young, we know how to keep their attention and keep things entertaining.
Okay, I'm in!
Super! Our Education Team is ready to chat with you about your requirements.